Within the metal scene, musicians are always well-regarded when taking part in various projects and collaborations — anyone who has never done a side project to avoid redundancy casts the first stone at me. And when a few heavyweights hook up with each other, you call it a supergroup. Under the guise of an appealing, buzz-friendly concept, supergroups may be overrated at times; mostly because some artists will do it for the visibility rather than a true creative purpose. On the other hand, if you judge a band's quality by its musicians' pedigree and discretion, then Boston's heavy prog unit KIND are definitely not to be overlooked. The lineup speaks for itself: Matt Couto (former Elder), Tom Corino (former Rozamov), Craig Riggs (Roadsaw) et Darryl Shepard (former Black Pyramid). Released on Ripple Music, Kind finally deliver their sophomore album « Mental Nudge ».
The KIND formula is straight and simple: kick your ass the right way. The album opener « Broken Tweaker » is built on a riff that spins you off the road, and an earthquake-inducing rhythm section… This is by far one of the best intros since Sasquatch. Then KIND set things straight with a aptly-titled « Faster Number Two ». Mayhem. Matt Couto and Tom Corino throw themselves into it wholeheartedly, and each pounding, each bassline reminds you that time when we used to joyfully bump into our gig mates, an empty pint in hand while being completely beer-soaked.
KIND definitely master the science of fuzz-dripping riffage like no one else. After a hard-hitting appetizer, a melodic and punchy "Helms", they turn into a mystic behemoth and go adventure on more psychedelic (« Mental Nudge ») or even doomier paths (« Trigger Happy »). They have a mind-boggling ability to juggle with amped-up stoner rock and luscious prog at any time. « It's your Head » is a songcraft lesson that takes many forms: kicking off like a rowdier "Breed", it turns into a brain-crushing stampede. It may have to do with the fact that Darryl Shepard's guitar solos are always on point and never pompous.
Craig Riggs' vocals is remarkable: never gaudy, always melodic, he makes one with their dynamic and colorful songwriting. Speaking of grunge, the fine production work on vocals really highlights an aura worthy of the best performances of the 90s. Heavy lovers, Christmas is early this year. Kind are fierce, they are almighty, melodic, they're everything and beyond. And it means a lot.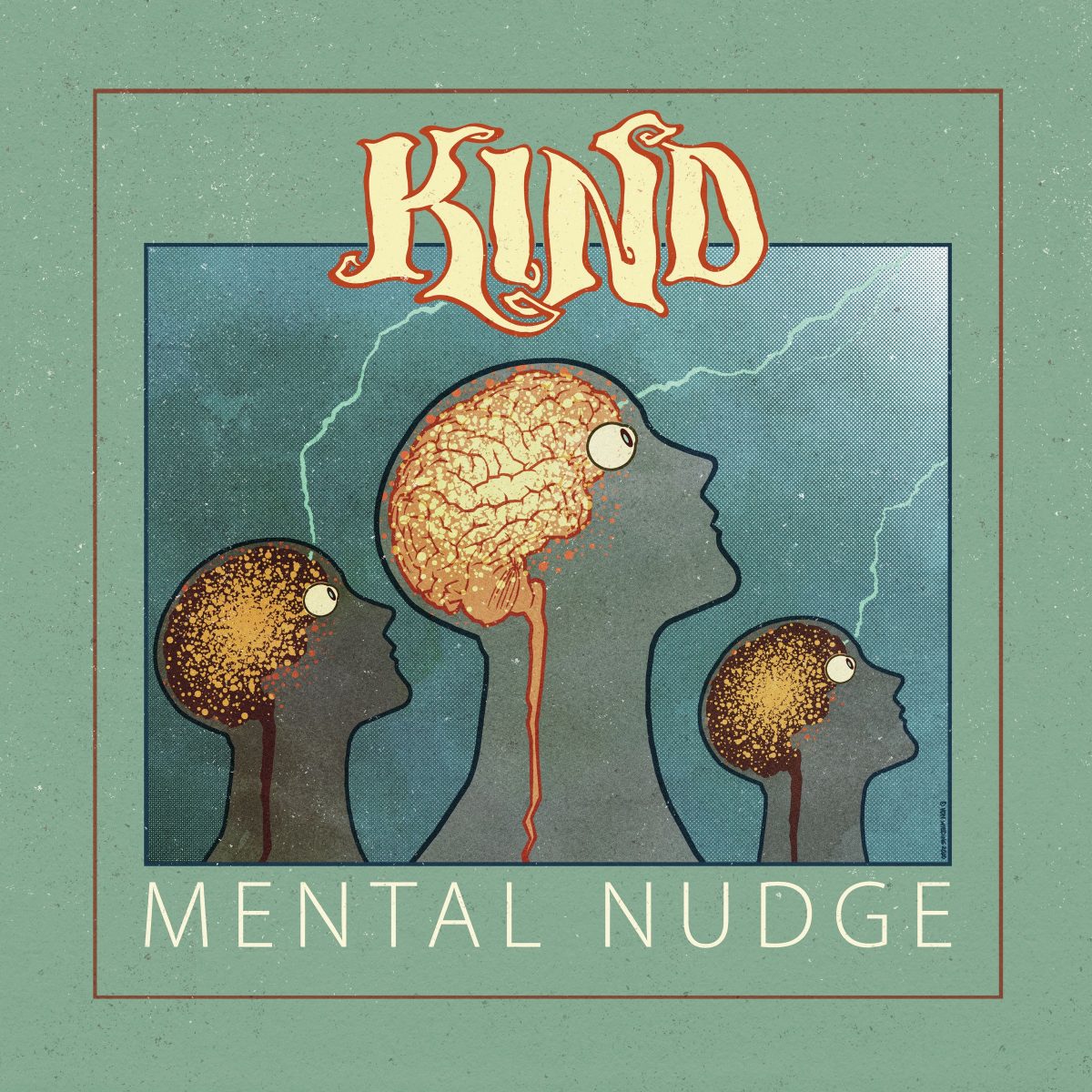 Last modified: 12 October 2020