Kicking off an album about the desert legends with a cover of Morricone's « IL Tramonto » not only places the composer on top of the list, but it also sounds like an appropriate tribute given his recent passing. « IL Tramonto » depicts the Wild West in all its splendor, with the lonesome cowboy's commanding figure roaming in plains where the earth and skies make one with the horizon…
Yet we're far from John Ford's Manichean vigilante here. "Legends of the Desert" is more about Sad Hill, his cemetery. The dusty and filthy desert, kingdom of distress and violence; a cursed and sterile land causing hallucinations. It's the expression of nature in all its roughness, with cactuses and sand, scorpions and pit vipers, vultures and jackals. This land of vagabonds and desperados depicts another side of America, the harbinger of a certain counterculture. This could be about today's America too: a fractured country trying to hang on, stuck between the myth and blinding illusion of the American dream.
This soundtrack initiated by Desert Records tells their tales, their doubts and reflexions. Starting with Colorado's PALEHORSE/PALERIDER, which blend of shoegaze and desert rock recalls the contrasted feel of a desert landscape. Their ethereal vocals perfectly matches the irradiant guitars, inviting the listener to introspect or dream while simultaneously creating a crushing sonic backwash. As if the ghosts of a long-gone Native tribe were passing through our bodies and souls to bring back the unreal.
The album's second half could be nothing but a desert filled with salty tears of crooked and tortured characters. However, psychedelic folk mongers LORD BUFFALO's unique narrative and ideas (their new album blew our minds earlier this year) manage to transcend the overall gloomy soundscape. With endless lament-shaped shamanic choirs, they craft a highly cathartic five-track. Their trademark stripped-down approach makes way for mind-elevating melodies: we free yourself from our emotions, and get aware of our own demons. It's not a surprise that each track is entitled « Noetica », a metaphysical concept that could be best described as the journey to one's inner self.
Both bands depict the desert as a place of hallucinations, despair and amoral arbitrary, as well as one where to seek answers. Lost and freed from any physical boundaries amidst its expansiveness, we look for the world's veritable wealth: self-awareness. One could twist The Good's words in "The Good, The Bad & The Ugly": "You see, in this world there's two kinds of people, my friend: those who respect their inner spaces, as vast as any desert plain they can be, and those who dig." Do you dig?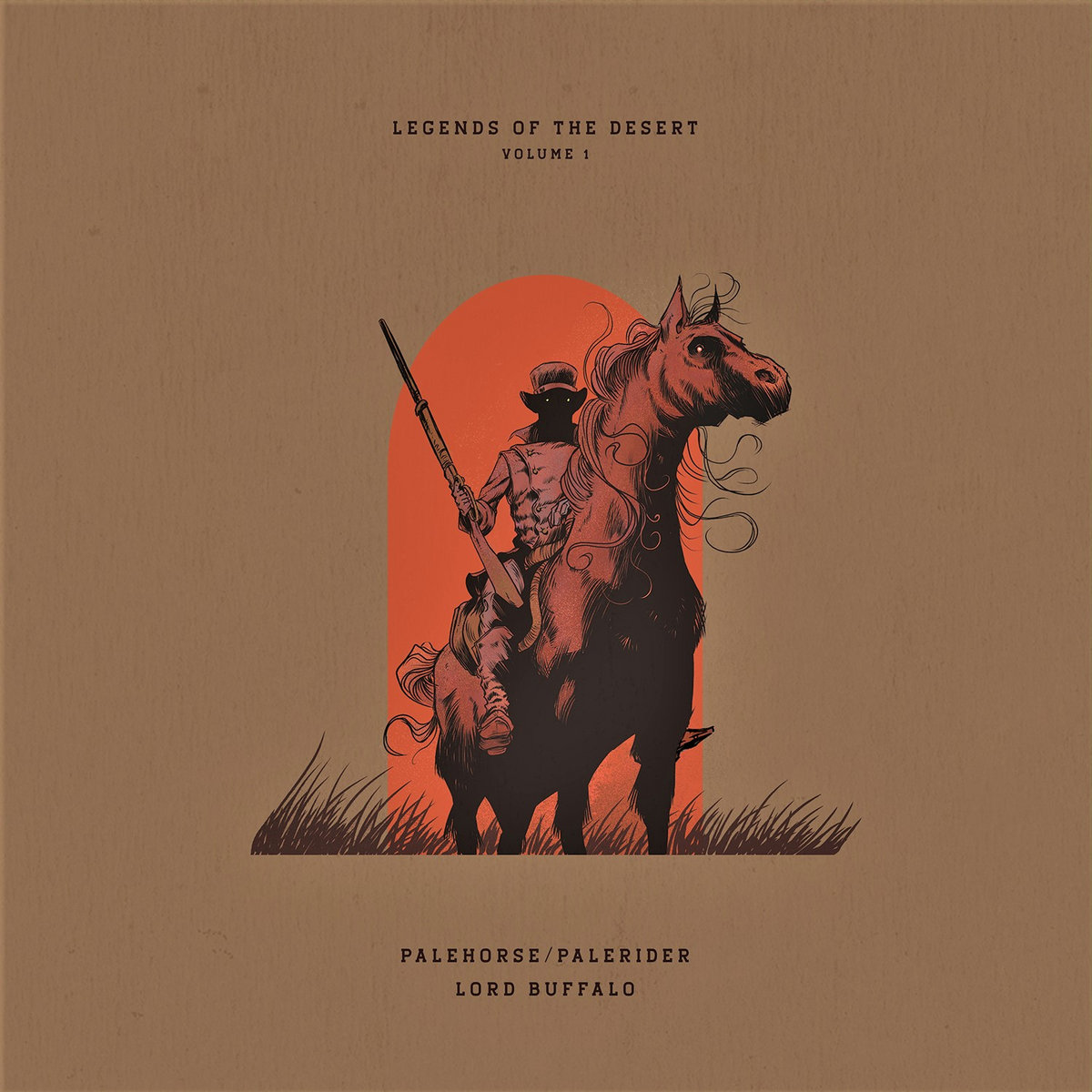 ARTIST: PALEHORSE/PALERIDER & LORD BUFFALO
ALBUM: « Legends of the Desert Vol.1 »
LABEL: Desert Records
RELEASED: 21st August 2020
GENRE: Desert music / shoegaze / ambient
MORE: Desert Records – Palehorse/Palerider – Lord Buffalo
Last modified: 5 November 2020