Our first encounter with HYBORIAN was two years ago and we only kept a vague memory of what we categorized as yet another wannabe Mastodon minus the progressive genius; a wannabe Baroness without the sense of melody and dramatic impact. We're not here to deny the efforts put in their first record, but the lack of personality killed the mood of our first listening. We were left with the feeling that Season of Mist had found their new Hark, simply switching the exoticism of Wales for Kansas City. Needless to say, we expected very little from this sophomore record which came out this spring, right during lockdown. 

Surprisingly, right from the very first notes, Hyborian hits hard, very hard! The thrash influences are well assumed, everything is better executed from the arrangements to the production and while we still miss a stronger sonic identity to differenciate themselves from their glorious brothers mentionned above, we can't deny that they master their craft so well now that the listening experience turns to a great pleasure.
First, we notice the vocals got way stronger and are beefier thanks to permanent overdubs which reminds us of what Baroness did on the magnificent Purple record. Some of the more melodic and high pitched parts even ressembles what ASG or Torche trademarked. 
Frankly, where the band manages to set an identity of its own its by the extreme direction they went for. No cheesy balad, no extra long noisy or progressive parts to round up the record, no, here we just have 8 tracks, full speed and going strong all along as it used to be done with old school sludge metal but is far less common with modern productions. Actually, you'll have to wait the final track to be able to breath a little. Special credits for the lead guitar parts which, for once, are just as well thought as the riffs! In the end, HYBORIAN may lack of personality but they deliver a dose of holy violence that is highly appreciated amidst the current wave of global desperation.
We'll just regret an artwork that gives the (wrong) impression that this is a doom or blackened doom record. We would have also hoped for the rhythm section to steal the show at least once as well. This "Volume 2" clocks in at 40 minutes for 8 tracks, and closes with a dose of fresh air in the form of a voice sample, some white noise and acoustic instruments. It looks like the band is telling us : "look, we had all the ingredients needed. We could not put it all on the table so here's your doggy bag, come back soon!" Some will say that you can't substitute the lack of ambition with energy and motivation, but maybe that is the recipe for catchiness! 
In any case, we'll be delighted to follow HYBORIAN's progression in the future and we'll keep coming back to this "Volume 2", that is for some a hidden gem, for others a guilty pleasure.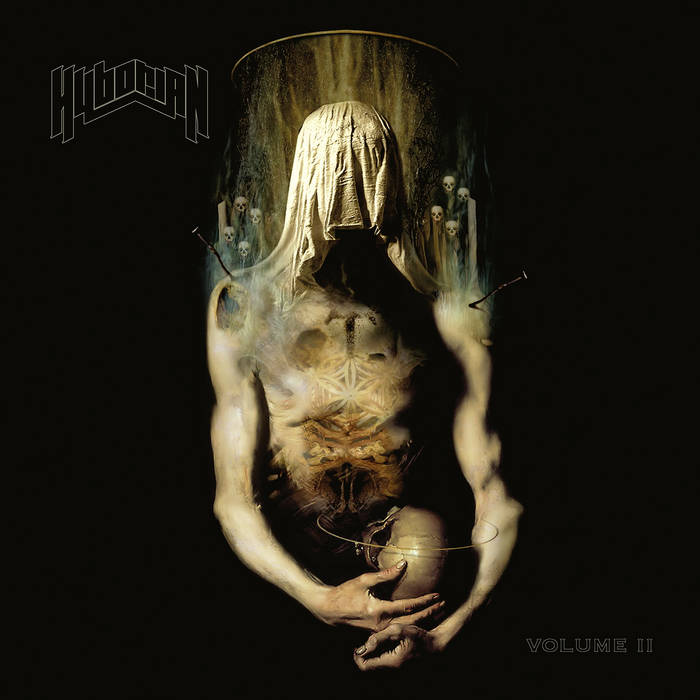 Last modified: 5 November 2020