Germany's most underrated sludgers
EARTH SHIP

recently released their fifth album within a decade. 'Resonant Sun' was released on Pelagic Records – the powerhouse for the most talented (yet at times misunderstood) outfits.

Let me cut off all clichés about those bands from the other side of the Rhine, whose names and albums tend to smell patchouli… If you expected some electro-lounge psych, then you're about to get a proper beat-up. And if you ever lost sight of the band after their Napalm release and assumed they hadn't moved on since then, you're wrong. EARTH SHIP's ingenuous mastermind Jan Oberg is not the one to craft two identical records, and after their aptly-titled 'Exit Eden' in 2011, the band officially owned the 'death'n'roll heavyweight' status previously dropped by Entombed.

EARTH SHIP are nothing like other bands in the scene, as they avoid reenacting the same codified recipe that fans are downing like a crappy fast food sandwich. Every time, the band delivers something fresh — bringing new goldsmith-crafted melodies and rhythms on the table, far from those redundant patterns played again and again by riff pieceworkers.

The 'Hollowed' album on Napalm Records brought up a smoother songwriting and a more varied vocal range, slower rhythms and dreamier grooves. Eleven years later, 'Resonant Sun' takes up the grunge and 90s indie rock vibe again and offers a brilliant collection of songs, delivering a fine blend of all the music the band loves, without it ever sounding like a tribute or retread. 'A Handful Of Flies' drips with an Obsessed-like opening riff, while other influences get sprinkled throughout the record: from Pentagram to Dopethrone, from Alice In Chains to Paradise Lost… with the exquisite Earth Ship touch. It may be blindsiding for those who expected brutal, shriek-laden sludge, but it's a pure delight for rock fiends who enjoy diversity, and whom will have no other choice than pressing play again after its eight tracks.

EARTH SHIP don't fit in any box, they're not your average heavy act. So hop on board, go for this new sonic trip, and enjoy the band's most diverse outing to date!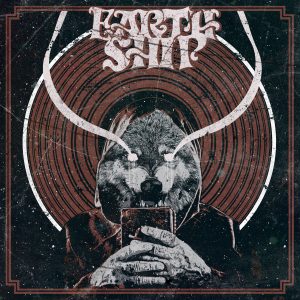 ARTIST: EARTH SHIP
ALBUM: "Resonant Sun"
RELEASED: 5th October 2018
LABEL: Pelagic Records
GENRE: Stoner metal
MORE: Facebook / Bandcamp
Last modified: 13 December 2018