Until now, Norwegian super metallers
KVELERTAK

have been seen on stages just as huge as their energy, including two Hellfest performances that caused a stir among metal fans. So will the six-piece feel just as comfortable on the smaller Maroquinerie stage? This new album – their best to date, but also slightly less in-your-face – is about to be put to a test. This may sound like useless questioning, as we already know the potential of this venue… and the vikings about to stand in fornt of us.

SKELETONWITCH open the ball with their thrashy black metal – an unusual mixture that could evoke terrible experiments such as performing a lizard head transplant on a wolf's body, something like that. And yet, it must be heard that it WORKS. The band may keep eye on the heavy/power (even NWOBHM) metal spectrum, they're however smart enough to add a nasty death metal twist to it. The Ohio five-piece avoids monotony by banking on well-crafted songs, using melody as weapon when needed. They're part of these bands who'll never quite become successful, although their fanbase remains solid – like the handful of amped up folks in the pit suggests. You can easily tell they won't suffer any straining when the headliner comes up.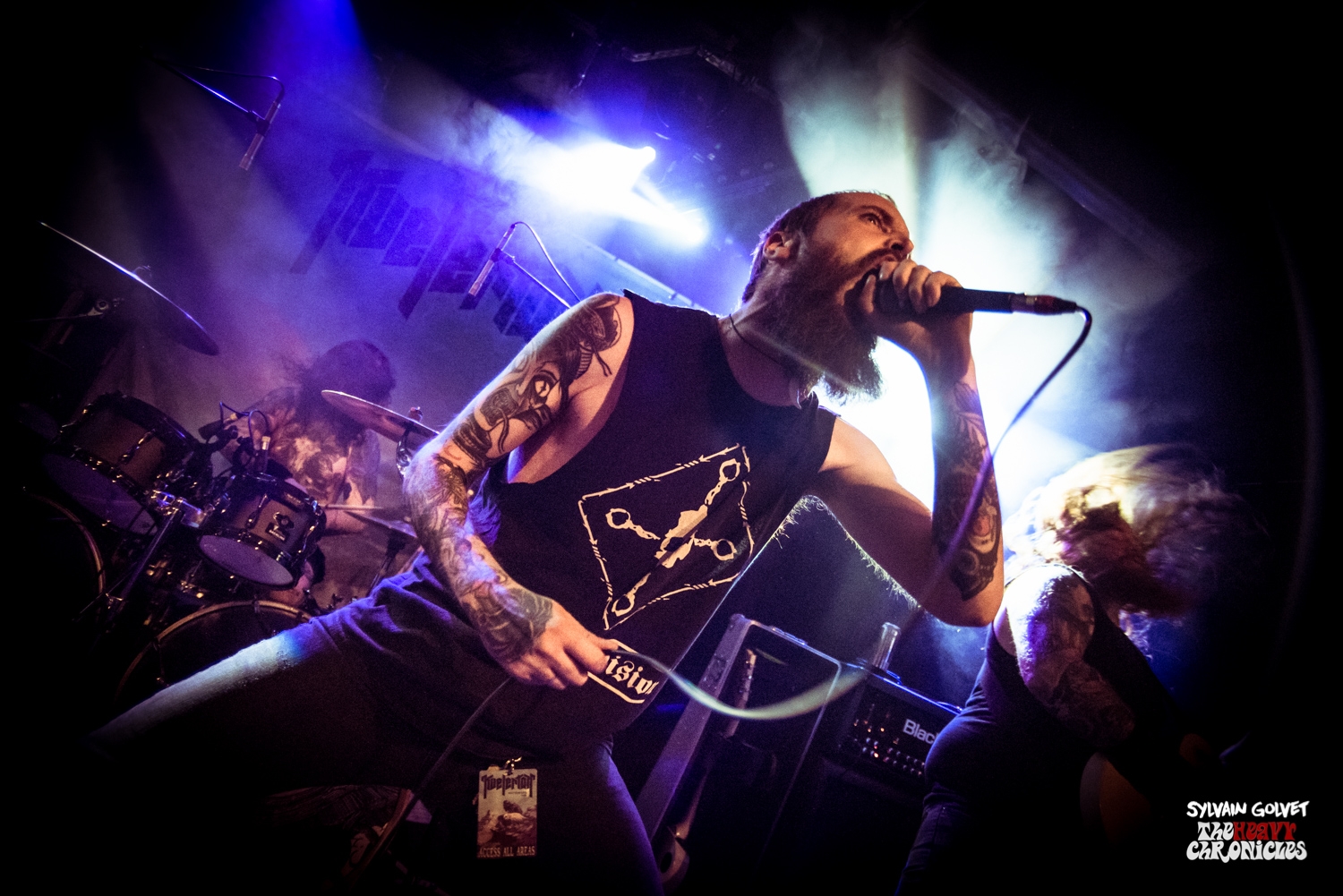 And for good reason! What a thrill to see KVELERTAK in such dream conditions, where excesses and joy outbursts prevail, and each riff is hammered like an axe, each break split opens the crowd like the crossing of the Red Sea. The six Norwegian cut to the chase, grinning just as much as the fans. People in the pit are moshing, bumping into each other, crowdsurfing like there's no tomorrow (mostly girls, actually!) and singing along the band's famous hooks. The setlist gives new album Nattesferd the star billing, from the corrosive and masked "Dendrofil for Yggdrasil" to the Van Halen-sounding "1985"… The audience won't blame the band for the move, which proves the good reception for this effort.
Is this energy about to be taken down a notch? Absolutely not! With no barrier between the stage and pit, we have never been closer to the band: one of the guitarists stagedives right before the encore. Jumping on the bandwagon, three of his bandmates jump in the crowd, one plays inside the pit, the second plays on top of it, while the other clings to a cross beam above the pit. I mean, why not? The gigs ends on this half-chaotic half-merry note, making us all leave the venue with a huge grin on our faces.
Last modified: 10 February 2017