What do you do after having contributed to shaping European stoner rock in five essential albums? You go back to school, of course! In the literal sense for singer and guitarist Fredrik Nordin, who decided to go back to university in 2008, scuttling any desire to capitalize on DOZER's latest masterpiece "Beyond Colossal". Tommi Holappa had been busy making Greenleaf his full-time band rather than a side project, so the Swedish bulldozer had definitely been relegated to the rank of legends copied by many.
In January 2021, when the band posted a rehearsal picture with the caption "the legend continues" after a 13-year hiatus, we had the right to doubt. Why? In some way, we expect these musicians (and all others) to stay in the past and put out the same anthems over and over again. We would like to see the same young band, but one that meets today's trends. Silly us! Things would end up with the release of a "best of" performance, its acoustic version, then a greatest hits compilation with an unreleased track (probably an isolation recording), which would ruin the band's almost mythological aura in the eyes of the fans.
So what to do? If Fredrik went back to college, the band also decided to relearn from scratch. From this apprenticeship sprang a different and much more precious fruit: the intrepid desire to put everything down and reinvent the wheel. Just like their friends Lowrider — who also came out of their hibernation three years ago — they are purely and simply redefining what stoner rock should sound like today. And it is not a coincidence if this record is released on Blues Funeral Recordings and their Postwax Series, a label that strives to extract the substance of a musical genre in search of a new messiah.
No need for several listenings: "Drifting in the Endless Void" grabs you from the get-go. Chopped by nervous guitars, "Mutation/Transformation" is a massive slap in the face with obsessive riffs, pachydermic rhythm and a galvanizing melody… This introduction alone is worth buying the record, and it's a real songwriting lesson that reminds all those who had forgotten what their monicker means: this album is indeed chock full of anthemic steamrollers that crush absolutely everything in its path.
Everyone knows it's Dozer, and yet something has changed. This record appeals to us through something wider than simple familiarity: its widest and wildest prism of emotions. Of course, the album production is definitely ear-flattering. But it's not about in-studio tinkering. "Drifting in the Endless Void" burst with Dantean riffs, brutal grooves, catchy melodies combined with a true sense of dramaturgy. This and the fact they crafted the "ultimate sound" (let's say it) all come to an apex on gigantic tracks with infernal and hefty cavalcades "Mutation/Transformation", "Ex-Human, Now Beast", "Dust For Blood". Everywhere, imperial melodies abound without ever sacrificing immediacy ("No Quarter Expected, No Quarter Given", "Run, Mortals, Run!").
The Holappa-Olssen duo (also from Greenleaf) has undoubtedly a lot to do with this sound architecture. Sebastian Olssen's frenetic pulsation is staggering in its power and precision. His playing is of the order of a surgical military strike. Meanwhile, Tommi Holappa competes by sculpting simple but vertiginous riffs with an axe.
As for Lowrider, we must see in Dozer's return a desire to do better than anything they had already done as their only and unique motivation. Why else? United under the Dozer banner, these four have just created a new stoner paragon, and "Drifting in the Endless Void" is its new icon.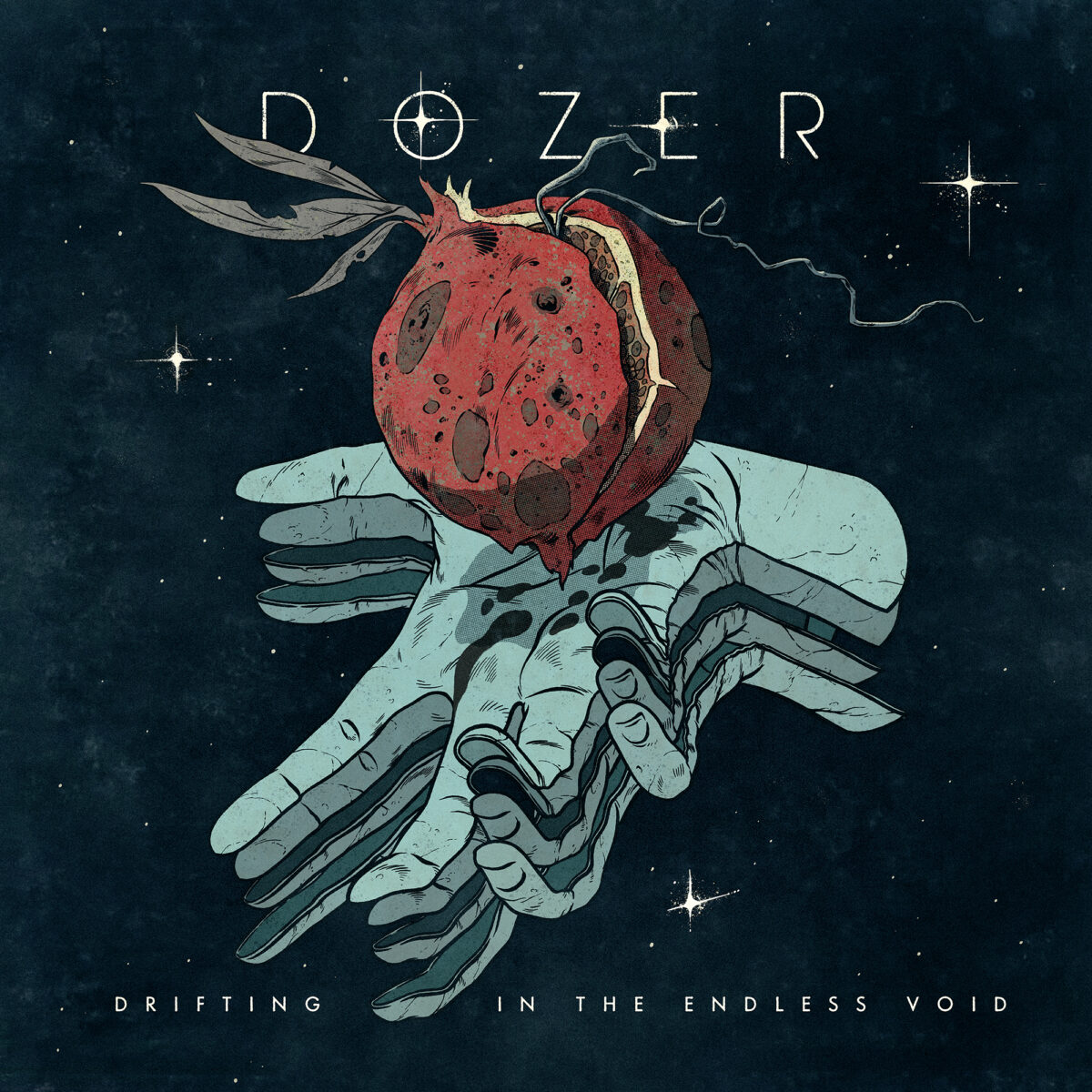 Last modified: 14 April 2023