"Habits" has been one of the greatest surprises of early 2020, helping us coping with a rather shitty year since then. With this album, ELEPHANT TREE have returned majestically to the scene's forefront, bearing out all our positive feelings about the London foursome. "Habits" is the expression of a cultivated band with a sharp sense of melody; the product of a genius songcraft moulded by contrasts and feeding a genre that's often too self-centered. The Elephant Tree formula is all about goldsmith work on textures and atmospheres, offering an emotional rollercoaster between voluptuousness, sadness, exhilaration and disillusionment. You can't deny the savoir-faire here, but "Habits" is also the result of hard work in the studio hand in hand with a great production team. Back in June, in between two lockdowns, we discussed the new album's ins and outs over the phone with ET's friendly guitarist and vocalist Jack Townley. Although we couldn't resist sounding him out on the UK's political situation, he definitely had his heart set on sharing his passion for all things music — and his music tastes say a lot about the band's open-mindedness and the sonic richness displayed on "Habits". Read below.
You're the first British band we've had the chance to interview since Brexit happened. Do you think it will complicate European tours due to the red tape on immigration? Or did you already feel it even before?
Jack Townley (vocals & guitar): Foremost you should know that the band did not want to leave EU. We voted against Brexit, we love Europe. I spoke to French and German bands, and according them we were a lost cause. They don't want to come in the UK because they think… "Why would we want to go there when we have to pay more?" As far as we are concerned, in the short term, we are not changing our plans. Because of Covid, there hasn't been much thoughts on touring, so there is no room for planning. And a lot of British bands will have a hard wake up.
It will be harder for British bands than for any other European artist.
Jack: There are rumors… Some people say there won't be visas, just a "one time fee" that gets you around EU. Some people are saying we will need a visa for each country… that's fucked. That would be a very hard touring for UK artists. Hopefully it will be just as hard for the officials on the border as it will be for us to deal with all this shit. In short, no one in the UK's artist industry is looking forward to Brexit.
Your new album 'Habits' is one of the most surprising albums to come out this fucked up year! How come it took you four years to deliver a new record. I mean, what the hell have you been doing all this time?
Jack: (laughs) I can't remember myself! 2016 was the last album. Since then, touring. A lot of touring and then I had a kid. I went on tour with Stoned Jesus and Mothership when my daughter was 4 months old: that was hard, man. I don't want to do that too much… I guess we just took our time writing — we did the first demos for this album in 2017. We just obsessed over it in the studio. And we didn't put anything out that wasn't, in our own minds, as good as or infinitely better than the last one.
"The main point of this album is about real things. There is no stoner, wizards, witches, dudes with their tops off, none of that shit. We were going through stuff and I just wanted to make that record and have the time to do that in a real sense."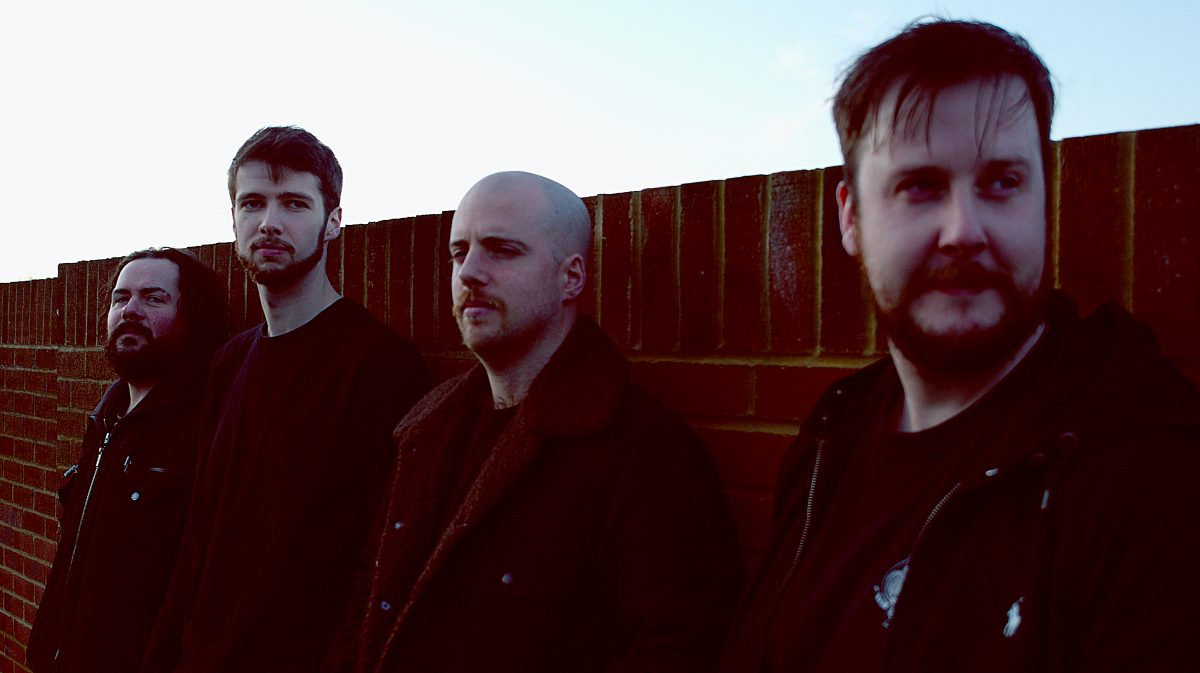 How long have you been refining the songwriting and sound on 'Habits'? We immediately recognize Elephant Tree, but you push everything further, which makes it very exciting.
Jack: We worked with a producer called Riley Macintyre, he used to play the sitar on our first EP and he's a good friend. The difference we're hearing is also the music influences who come up too. It's also being able to just obsess in the studio. When there is a bit of fire in you, when you got something to say, when you got something to prove… It was like a perfect storm of everything was coming together in the right way. And I know that's very cliché but again the main point of this album is about real things. There is no stoner, wizards, witches, dudes with their tops off, none of that shit. I enjoy 'Lord Of The Rings' you know, but everyone has done it. We were going through stuff you know: there was people who were ill, people being born and I just wanted to make that record and having the time to do that in a real sense. I think the reason you feel this step up that much, is because of real things happening in our lives, a lot of time in the studio and the ability to merge the two. And we were very lucky in that sense.
You have also moved from Magnetic Eye Records to Holy Roar Records in the process. Did you need to go more local or maybe feel the people around you? (since this interview, and like most of their label mates, Elephant Tree called it quits with Holy Roar Records, following sexual harassement allegations made public against label owner Alex Fitzpatrick)
Jack: We like Magnetic Eye Records but it made sense for this album to have people in London, and the label is from London. So we can go, have a beer with them. It felt right to be under a great label. They managed to secure a distribution with Deathwish as well. That really helped sales and it paid off.
You really pushed the boundaries of the doom genre with this new album. It feels like you are inspired by its codes without ever being redundant or sounding like anyone else. Are you satisfied by the outcome?
Jack: I think we are historically stowed in that scene. In a doom-whatever or stoner-whatever that is. I get it and we are. But we wanted to do something different. We really like a lot of different kinds of music, and our producer Riley McIntyre doesn't really like doom or stoner. He works with Madonna, Kanye West, Royal Blood. He works with superstars, he's a pop engineer, so we wanted to bring that in. We wanted to people access easily. You don't have to play forty minutes stoner jams…
Yeah exactly. A certain kind of English pop culture is even more expressed in this album. Do you claim such a musical heritage?
Jack: 100% man. I am glad you hear that because that's deliberate. We like British pop music. We like melody, and simplicity to me is really important. When you pull that down and try to make the song as simple as it can be, you can come up with really good melody and make things easier to work with. We've never been trying to prove anything by being overly complex. There are bands who do so well, and I like that stuff but what's the point being that? I'd rather you go away with that melody in your head, than being like "oh! I'm listening to this 2-hour album, and there's cool jammy bit that is 18 minutes in. We'd rather you'll be up to whistle the tune.
People tend to forget that. I always think it's a good point when you can remember the tune and whistle it in the shower the next day.
Jack: (laughs) Exactly! That is going on our press release, man! I'm into a lot of different music and I'm sure you are too. This album is holding a lot of pop, and folk music as well. Old folk music has some of the best melodies in, and it was also a big influence for us.
To me, your music is the perfect bridge between Black Sabbath and My Bloody Valentine. Do you agree?
Jack: I think so. We listen to a lot of shoegaze as well. If our producer Riley heard you, he would be crying of joy.
Could we describe it as "doomgaze"?
Jack: I like that. We really like shoegaze with bands like Spiritualized, their album "Ladies and Gentlemen We Are Floating in Space" and a lot of that classic stuff… Slowdive, especially the old European and UK bands in the mid-90s doing that sort of shoegaze stuff as well. We are big Boards of Canada fans. We like that sort of electronic stuff, which melts perfectly with doom, shoegaze, stoner… It's easy.
Even if it sounds like an unholy assemblage?
Jack: (thinking) We didn't have much time in studio and it doesn't really bring money, so if we got the opportunity to do an album, there's not much point doing the same thing everyone else does. But don't get me wrong, we don't want to sound sophisticated… but we have a lot to prove.
"We really like a lot of different kinds of music, and our producer Riley McIntyre doesn't really like doom or stoner. He works with Madonna, Kanye West, Royal Blood. He's a pop engineer, so we wanted to bring that in."
We talked about your work on the production, but haven't mentioned the lyrics. What kind of message did you want to convey this time around? Were you trying to free what's in your heads?
Jack: The album is called "Habits" because each song is about a habit. Each track is about a different scenario in our lives. It goes back to me saying we didn't want to talk about weed, wizards, swords and shit: we wanted to talk about real life. "Bird" is about my daughter being born, "Sails" is about someone close to us who was dying from dementia, "Faceless" is about Sam our drummer, who was stuck in a job he hated, "Wasted" is about indulging too much into the bad things that come about being in a band on tour… Each track is about real life, and lyrically that was just a vent. It's real. You know what? Take it as you will. Music is however you feel. I give you why we wrote it we but it could be anything else.
I feel like your music is mischievous, misleading. It's not as bright as it seems to be, as it can even end on a rather dark note. Could it be some kind of feeling about the shitty world we're living in right now?
Jack: You're right, and that is especially true on the last track, which is about the world being shit. "Broken Nails" is about not being able to achieve as much as your grand-parents because of the way economics and politics are falling, the way the world is being polluted, global warming. The idea of breaking your nails, climbing on the shoulders, trying to get to that pinnacle… It's a "take a step back and watch it" sort of thing.
We also need to talk about the arrival of John Slattery on synths and guitar. He really, subtly brings a whole new dimension to your music.
Jack: John is very a good guy, I lived with him for a while and worked with him as well. We invited him to join the band because he's a fantastic musician and we felt that having a synth could really open up a lot of potential. He contributed so much on the album, it's mixed so well. He never wanted to do more that was necessary, he knows what sounds good. We laid lots of things down, so many sub-takes. We probably recorded like five times more synths than guitars for this album. It was a very flowing process, and that comes with having a good producer again. This album has been a lot of trust in your producer and each other. You can go away and leave John in the studio, you don't have to worry about coming out being a synth album! (laughs)
"We wanted to wash over you. It was a big call in the mix and in the production of the album. We didn't want it to be "you vs the music", we wanted to be all the same thing."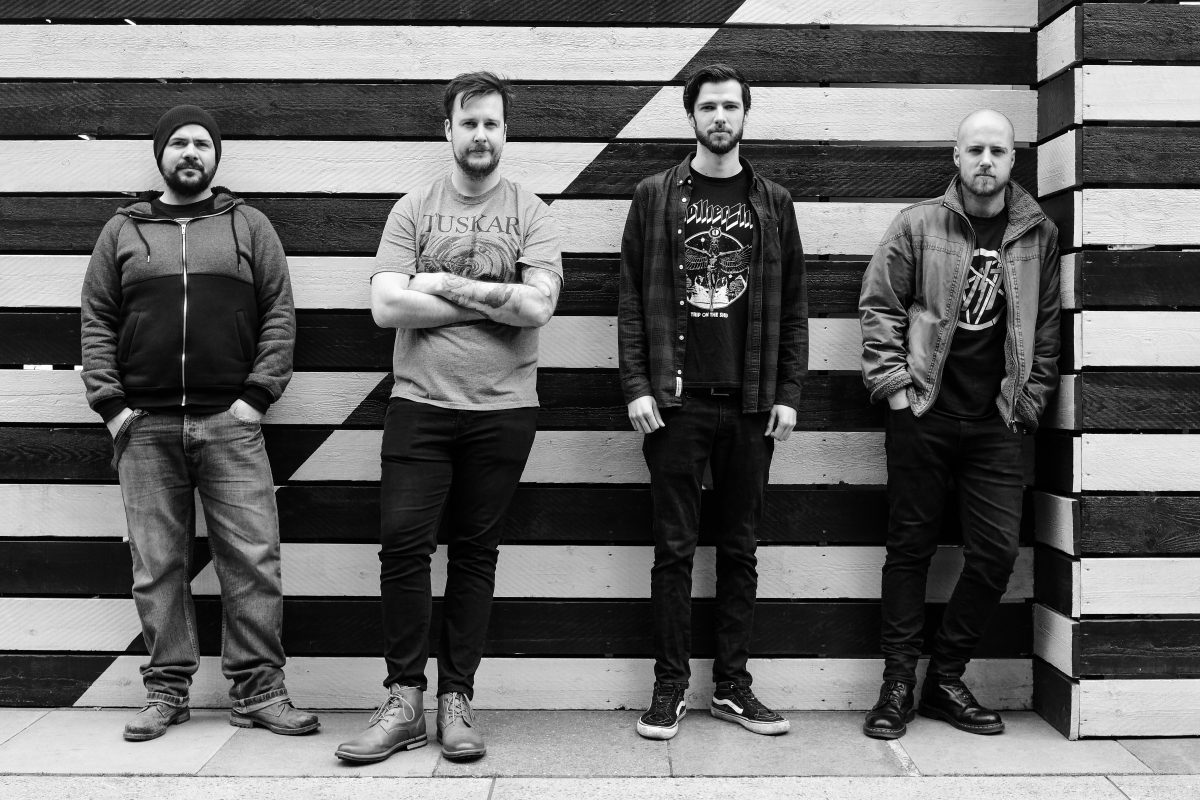 He added a real futuristic aesthetic, some sort of comfortable sound…
Jack: A lot of our music meant to be comfortable to listen to. We wanted to feel warmth or, like you said, a comfortable sound. We used mostly analog synths in the studio, which is fantastic. That was the sound we were going for. If you're listening to like a Windhand record, in the same way, there's that sort of comfortable, enveloping sound. We wanted to wash over you. It was a big call in the mix and in the production of the album. We didn't want it to be "you vs the music", we want it to be all the same thing.
I was listening to a lot music during lockdown, I hope you did too. Could you give some good music tips to our readers?
Jack: You should listen to a band called Handsome Family (known for performing the main theme of HBO's True Detective, "Far From Any Road"). The album is "Singing Bones", and their track "Forgotten Lake", it's so good it makes we want to do a country album! (laughs) That's my lockdown tip. I think country is kind of similar to doom, in a sense there is a lot of stereotypes, overly used things. It's not always great, but this album picks its own thingsin this massive jungle era and goes its own way. I got a lot of respect for that.
Any last word for your fans?
Jack: We'll have to see you soon, regardless of politics or disease. We miss you all and I can't wait to come out and see everyone in all the different countries. France is fantastic! we always have a good time there. Big shout to The Necromancers!
New album "Habits" available now on Bandcamp. Find the band on Facebook, Instagram, Youtube.
Last modified: 2 November 2020