The idea of filming a performance in an empty place is anything but new. Remember Pink Floyd when they spent a few days in Pompei and made the most of its arena's unique acoustics? The antic surroundings gave the recording an incredible atmosphere, as if a dialogue had engaged between the Floyd's music and this historical city. This remained as a cornerstone event in their career. Facing unexpected challenges due to the Covid pandemic, YAWNING MAN seized the opportunity to fulfill a life-long dream: capture themselves performing in the environment that inspired their music. Filmed in the middle of Giant Rock's majestic and mystic landscapes, in the Mojave desert, Yawning Man drew the place's spiritual and magnetic energy to enhance their music. The outcome will become as crucial for them, as "Live At Pompei" has been for Pink Floyd.
Lockdown has shown to truly reveal the deep nature of YAWNING MAN's music : it's "environmental". Their meditative instrumentals draw arabesques, mosaics, circles, as if they were meant to remind us of nature's mathematic perfection — sometimes cold and austere, yet so pure and sublime. This feeling of aesthetic perfection is accentuated by the mind-blowing footage of the Mojave wilderness captured by Sam Grant.
Listen… These are the rocks telling their story, the water streaming, the wind howling, the echo of the mountains going back and forth ad infinitum, the sky setting ablaze at sun down
This is precisely why Yawning Man's music is so otherworldly: it's the fifth element that resonates with the four others. We could only consider the symbolic content of this "live from the desert", for a band that has highly contributed to the definition of the Desert Rock genre itself. Let's go farther than the mere geographic nod, because their message is way stronger than that. Yawning Man plays otherworldly music, and accordingly, the "desert rock" term conveys a double meaning. The "desert" is an empty place where only nature expresses itself. Take vocals out of the equation, and the metaphorical impact of Yawning Man's music is fully realized. Yawning Man becomes the sonic vessel, the phonograph of a virgin, "communicating" nature.
Nature doesn't need us. We're only watching. It accepts us, as insignificant as we are in front of time that elapses inexorably. Performing at the foot of these giant rocks which have survived entire eras, is nothing but meaningful for the band. Nature speaks and we're barely understanding. Yawning Man is once again the key. The key to understand it.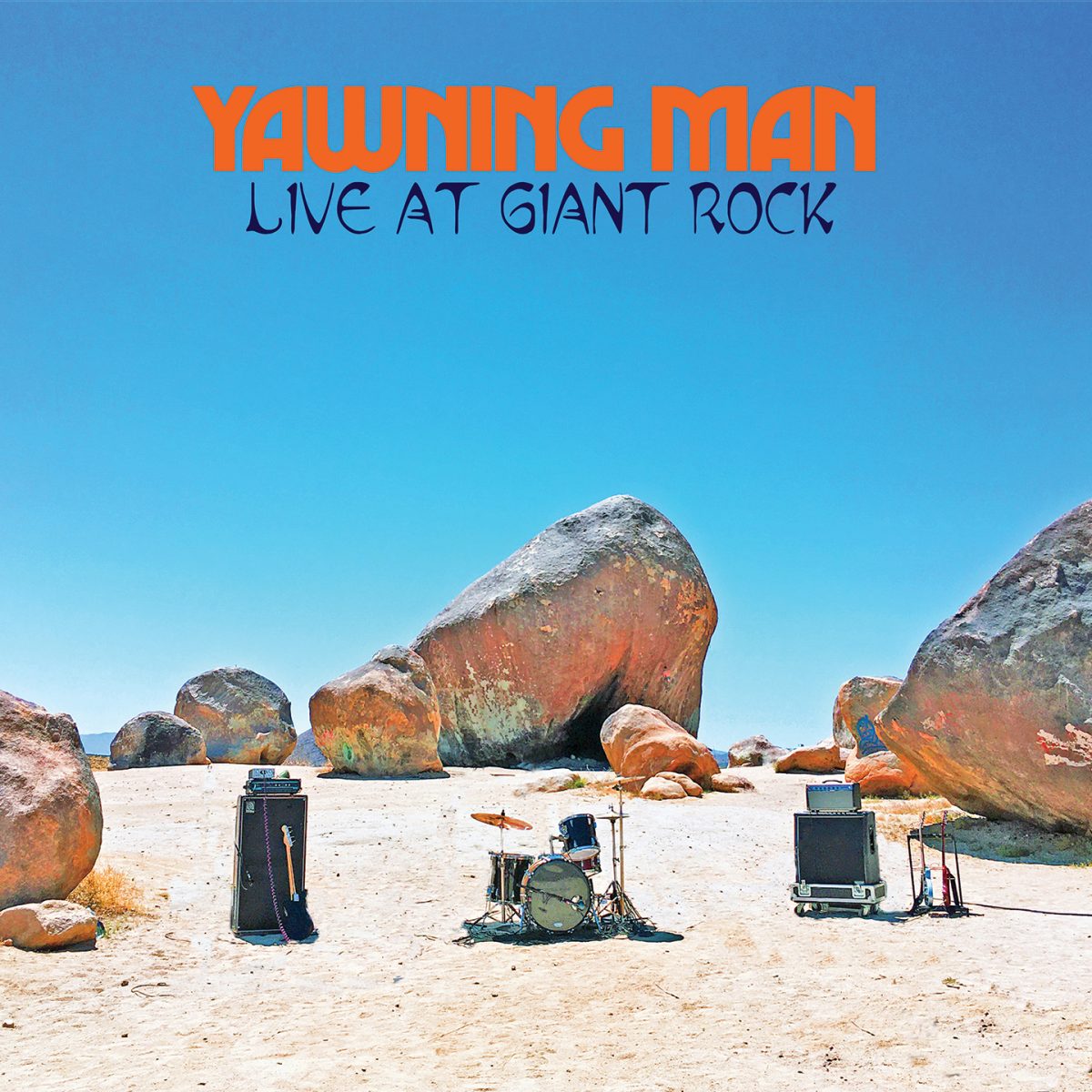 Last modified: 14 October 2020