(Disclaimer: the band and ourselves disclaim all responsibility for any speeding while listening to this album in a car). Savannah's trio BLACK TUSK

– whom we love here at THC —

are releasing their sixth album titled T.C.B.T. ("Take Care of Black Tusk") on their new home Season Of Mist this summer.
After the band stormed into the scene with The Fallen Kingdom (2007), I can't help but bringing up the tragedy that struck the band, with bassist Jonathan Athon's passing in 2014. Recorded before Athon left us, Pillars of Ash (2016) wasn't only the best tribute to their friend, but it was above all a total firestorm. Barely two years later, they release its follow-up T.C.B.T. with Corey Barhorst on bass. One could wonder if too many releases could be redondant, and if BLACK TUSK should maybe take things down a notch (just like their buddies Kylesa and Baroness). People have no idea – for Black Tusk are anything but a band easy to label… or stop.
Now let's talk about music. Imagine a sonic orgy where Dead Kennedys' punk side meets Motörhead's heaviness and Slayer's light-speed riffage in a NYHC pit. There you are. So now, the new album. T.C.B.T. is BLACK TUSK's best one (and my fave!) hands down – something I tend to say about each one of them. While the songwriting has kept evolving over the years, Andrew's riffs are inexhaustible and tusk-sharp as ever – not to mention Corey's grooves, James's deathly pounding, and what makes Black Tusk more volcanic than a bunch of Lemmy groupies: vocals! The three fellas share all of it and give their all, in the purest hardcore style. This dynamic is what makes BLACK TUSK stand out of the crowd. 'You can't go full on and stay the distance' some will say. With their fine songwriting skills, the trio injects a few breathers into the mixture, making you enjoy yourself even more, like this zen intro on "Scalped" that contrasts with the evil stampede that follows.
T.C.B.T. is a one-shot deflagration that provides a pure adrenaline shot. Taking Care of BLACK TUSK has never been that cool, making this album another banger in your stereo!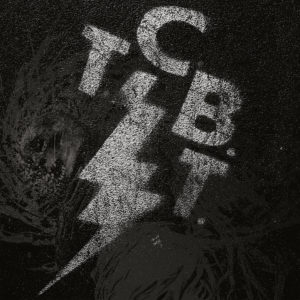 ARTIST: BLACK TUSK
ALBUM: "T.C.B.T."
RELEASED: 17th August 2018
LABEL: Season Of Mist
GENRE: Swamp sludge
MORE: Facebook / Bandcamp
Last modified: 30 August 2018