ASG.

Three letters for "All Systems Go", a shorthand known to any skateboarder who used to rewind those vids showing extra-skilled tricksters slaying the curb. ASG embodied the Volcom state of mind. Their music was meant to break rules and frontiers between genres, like a soundtrack for those living on a board. Through taking part to several "Vans Warped Tour", the band established their reputation among the kids and beyond. The band now returns after a 5-year hiatus with Survive Sunrise – which eponymous track have been tickling our ears since April. Second excerpt "Execution Thirst" rubbed it in, auguring a proper summer record that would fit in between your suncream, dusty holed Vans and warm beer…

It all started well. The album unveiled two catchy, sun-drenched singles that don't break any ground, just as the artwork once again designed by the Malleus collective.

Then there's the rub. ASG always claimed that the blend of influences was the essence of their sound. As it happens, they display pretty much all of them in this new album. This is too much. We don't know whether they're taking their cue, or merely copying-pasting. Survive Sunrise is not a bad album per se, and will arguably delight bloggers lacking inspiration: from formulaic track-by-tracks where one will be proud to spot that Baroness riff, Torche-sounding track, or that guitars are very *addsludgebandnamehere* to conclude that it rocks… and that's it. This is worthy of a TV sports commentary. Well-executed but dull.

Beyond the tactical and technical matters, the whole album is trite, depth-free and provides a feeling of déjà-vu. Mutual inspiring within the same music scene can lead to going round and round in circles, and even running out of fuel.

Did we have too much expectations for a band who used to be fresh to death and audacious? As one former football player once said: "Quality without any result is useless. Results deprived of quality are boring." This sums up how we feel about this new ASG album.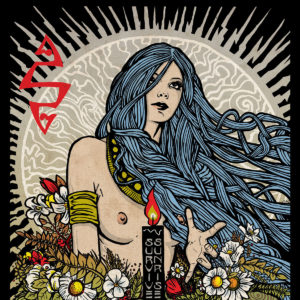 ARTIST: ASG
ALBUM: "Survive Sunrise"
RELEASE DATE: 15th June 2018
LABEL: Relapse Records
GENRE: Stoner rock
MORE: Facebook / Bandcamp
Last modified: 16 July 2018