Imagine. Imagine that you are the Captain Willard looking for Colonel Kurtz. Aboard your cockleshell, you are going back up that damned river in a mist-filled, claustrophobic, stifling jungle; you're lost and alone, on the lookout for any incoming danger. This damned quest is a slow, nagging descent into hell. An introspective journey into the den of madness, while Kurtz is the epicenter of your dementia.
Listening to SUNNATA's third album is being Captain Willard. You're listening to it over and over again only to find the smallest details and let yourself go with that oddly addictive neurotic build-up.
Meticulous and slightly obsessive, SUNNATA deliver on all fronts so that reality slowly but surely starts to give way under your feet. Crafting mysterious and occult atmospheres driven by sometimes strange crystal-clear, sometimes hefty muddy guitars that blow hot and cold. Syncopation becomes the rhythm section's backbone, with ingenious and creepy bass tones tearing your brain apart like a virus. Absolute evil.
Yet these are nothing in comparison to the multiple, schizophrenic vocals. Enhanced by numerous echo effects, SUNNATA intone continuously to reinforce their occult power over your senses («Outlands»). If you're not wary enough, you could get completely bewitched and may even venture into the limbo of insanity. When their power becomes peremptory, it's also messianic and drags you away for good (« The Ascender »). So what is to be found at the end of the road? The Polish question your human condition through a doom threnody that won't leave you unscathed («Hollow Kingdom»).
Even though some melodies may sound a bit conventional, this is no black point as the follow-up to 2016's « Zorya » is a monolith that must be enjoyed as a whole and clearly is one more cornerstone to their flawless discography. This stems from an impressive work, especially on vocals and atmospheres, and can't leave cold. When we lose our landmarks, madness worms in. This is what this record is about. Once the latter has taken hold of you, SUNNATA messes with your mind and manipulates you ad infinitum, taking the darkness of doom to unfathomed sonic lands. The "Outlands". Mental apocalypse now.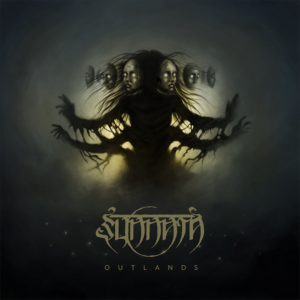 ARTIST: SUNNATA
ALBUM: "Outlands"
RELEASED: 23th March 2018
LABEL: Self-released
GENRE: Post-sludge / alt metal
MORE: Facebook / Bandcamp
Last modified: 6 May 2018