We may be a bit late to the year-end list festival – slow and steady THC as always – yet it's no less a resounding testimony of the incredible 2017 vintage we're proudly delivering today. Some talented wordsmiths have joined the THC ranks over the last 12 months, adding an even wider range of flavors and opinions to the mix. So rather than taking the highway to this year's figureheads and delivering the exact same list as many of our stoner and doom compadres of the blog sphere, we've taken a wider-angle picture of this fantastic year in music and are happy to present not only the finest heavy-as-fuck riffery, but also lighter/punker/blacker/weirder heart-stoppers of ours. Holy crap, 2017 was damn good, was it?

✂︎ ✂︎ ✂︎ ✂︎ ✂︎ ✂︎ ✂︎ ✂︎ ✂︎ ✂︎ BEEHO'S PICKS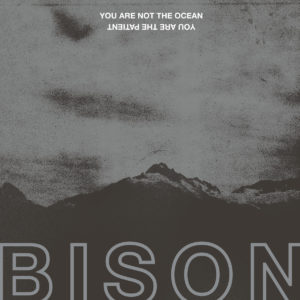 BISON "You Are Not The Ocean You Are The Patient" (Pelagic Records)
Attention y'all… If you were desperately looking for the Sludge Album of the Year, then you have it. Three years after going M.I.A, the most underrated band in the heavy scene (not for long) BISON are back with a debut album that is tenfold more punishing than their five EPs put together. Without never falling into sonic chaos. Pelagic Records must be so glad about signing the impetuous foursome, because the Canadian just served a masterpiece of catharsis, a beacon shining above an ocean of mediocrity, a well-though out and superbly produced call to arms, anyway: a Sludge statement that is openly leaning towards both hardcore and post-metal, and set things straight with any potential contender around. If I had to pin Bison onto the big map of Heavy, I would stick them between Converge, Isis and Conan, that's telling you how good they are. Each new listening of « YANTOYATP » will open new doors, whether they lead to total darkness or sheer light. If they are not the ocean, not the master of Elements, at least they master their art to perfection.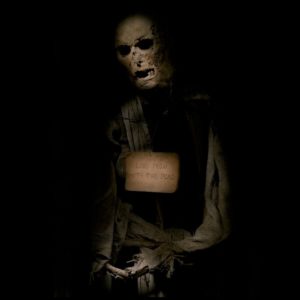 WITH THE DEAD "Love From With The Dead" (Rise Above)
I must say, I was more than skeptical when, back in 2014, I first heard of With The Dead – a British doom supergroup formed by former Cathedral Lee Dorrian and former Wizards Tim Bagshaw and Mark Greening, who left the band since then. I thought of a business cop-out more than a proper artistic move. And yet, underground doom these days looks more like the profuse, glaring shelves of a hypermarket than the hi brow, exciting boxes of a London record store. Among the masses, warhorses keep calling the shots, as proven by the band's sophomore album « Love From With The Dead ». You've never heard anything more filthy, sharp, lo-fi, well… intrinsically DOOM than With The Dead in 2017. Even Birmingham apostles Electric Wizard didn't manage to convert the try. So don't wait any longer and take a one way trip in the darkest alleys of Holy Fuzz alongside the scene's indisputable Doom Lord. Be damned or be dead.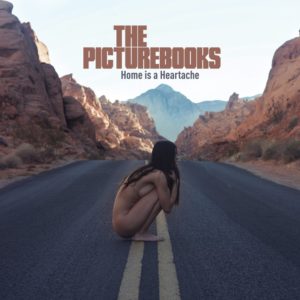 THE PICTUREBOOKS "Home Is A Heartache" (New Century)
A tribal beat driven by a primal pulse, blues-infused riffs that reminisce of endless roads and arid wilderness, and those soulful vocals… The Picturebooks' sound is instantly identifiable. Do you remember when, back in 2014, we were highly praising the German duo and their third full-length and Riding Easy debut « Imaginary Horse »? So, what does this title « Home Is A Heartache » is about? A reversed homesickness? Addiction to the Road? The artwork depicts a certain fragility… However, the recipe remains unaltered (for the best) with an intimate yet fire-driven garage rock, shamanic whispers, catchy hooks and unvarnished lyrics. You'll get goosebumps, you'll exult, you feel like you're part of a special few let into the secret, like witnesses of this initiatory road trip. Isn't it what life is all about, in the end? Fynn Grabke and Maddin Mirtschink keep offering unique and transcending soundtracks, and I can't wait to see this new album performed live in our lands any time soon.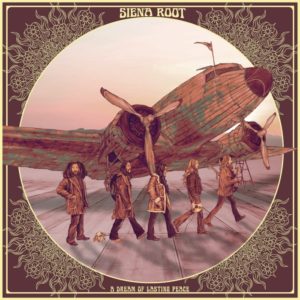 SIENA ROOT « A Dream Of Lasting Peace » (M.I.G. Records)
Believe me when I say I got thrilled when, on a rainy wintery Sunday, my ears randomly landed on the entire discography of Swedish rockers Siena Root. They've been around for more than twenty years, yet they only released their first full-length in 2004. Established as one of the Swedish trailblazers for the resurgent wave of '60s-'70s rock that was to come, the foursome never cease to impress throughout the years. « A Dream Of Lasting Peace » is the best way in for those who wouldn't have heeded the sirens of this fabulous trio yet, as well as an absolute gem any fan should get hold of. Like an ode to an everlasting Summer Of Love, their new album « A Dream Of Lasting Peace » is choke-full of shimmering licks and airs, flickering between solar hippie rock and Deep Purple-like prog blues (those organ solos!). Everything in this album is perfection – ™Swedish perfect – and Siena Root come up with a highly needed dose of hope and fun, in such troubled times.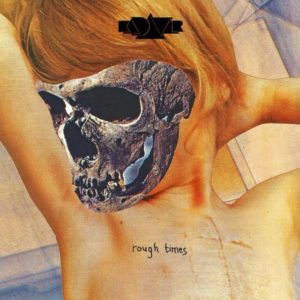 KADAVAR "Rough Times" (Nuclear Blast)
Kadavar almost lost me when « Berlin » came out, with its disco-inferno swagger and '70s cliché galore… So you can easily imagine how hooked I was when first listening to « Rough Times ». it grew on me a lot hanks to a handful of inspired (and crushing) live renditions, so I easily and delightfully plunged into this fourth album of the Berlin-based proto-heavy/doom favorites. And hell, ass-kicking it is! The band return to their roots with a Metal boldness melded with a noisy crunch from the abyss, and the outcome is even darker and heavier than their all-time classic « Kadavar » – as an indisputable proof that Nuclear Blast has nothing to do with some of their artists' polishing. The trio is determined on their quest for the perfect vintage revival, they fear none and don't owe anyone, obviously. « Rough Times » is just like the German's live performances: a steamroller that sweeps away everything on its path, a three-headed beast of groove and technique (Lupus' guitar solos are still to die for), a headbang-inducing machine to which us mortals can't simply resist. Grab it now, if you haven't already!
✂︎ ✂︎ ✂︎ ✂︎ ✂︎ ✂︎ ✂︎ ✂︎ ✂︎ ✂︎ SYLVAIN GOLVET'S PICKS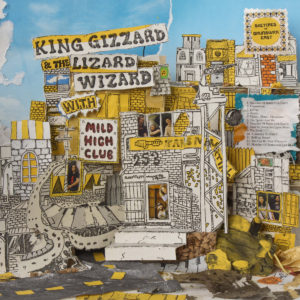 KING GIZZARD & THE WIZARD LIZARD "Flying Microtonal Banana" – "Murder of the Universe" – "Sketches Of Brunswick East" – "Polygondwanaland" – "Gumboot Soup" (Flightless – ATO – Heavenly)
Not one, not two, but five is the number of albums those psychedelic eccentrics King Gizzard & The Lizard Wizard have decided to unleash in 2017. There's no such word as « can't » in Australia, and while I'm writing this, the six-piece has released their fourth one Polygondwanaland (which is available for free) plus a Gumboot Soup Christmas special. Four albums in such a short amount of time could be synonymous of filling in, recycling and self-leniency. But KGTLW are not your everyday band and each release has its own vibe and sound. All are related yet very different, covering the spectrum of concepts the band and their mastermind Stu Mackenzie can dig out of their brains – i.e. a world where polyrhythms and microtonal tuning, lounge jazz and psych doom, fantasy beasts and rattlesnake co-exist, all interlinked through genre analogies. For instance, Malian blues arpeggios can be heard on each. The voice of Murder of the Universe's cyborg Han-Tyumi is recurrent too. Their advanced, almost highbrow concepts are finely executed, with the same fire as striplings. Because fun is the motto. This suite proves that King Gizzard are more than just worthy of interest, and are set to surprise and delight for a long time. Still, feel free to get some rest in 2018, guys.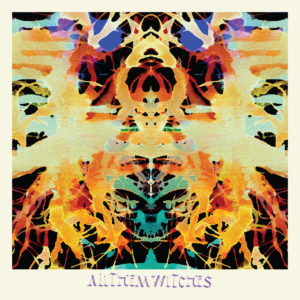 ALL THEM WITCHES "Sleeping Through the War" (New West Records)
All Them Witches is a band made of talented blues jammers. The four piece has always delivered mood-driven songs conducive to extended live renditions that turn into unique, thrilling pieces, conveying the feel of an old Southern club. Yet the latter can seem a bit repetitive or homogeneous on record. Consequently, the listener may have a preference for their live records such as 2016's amazing Live in Brussels. This is when their new studio album Sleeping Through the War set things straight: All Them Witches can definitely do wonders in the studio, thanks to a stepped-up production and the exploration of new sonic horizons. Of course the Blues remains, but the band also gleans from its Tuareg accointances (just like KGTLW!) on « Am I Going Up? » or goes for a more light-hearted psychedelia on Bulls. In its whole, arrangements – such as the addition of a female choir – are incredibly more refined. And as All Them Witches never drifts away from its roots, they prove to be one of the pillars of the stoner scene, and beyond.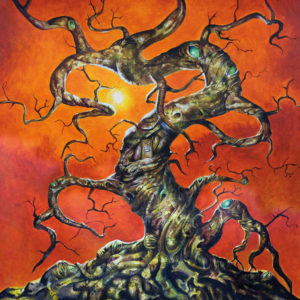 KAIRON; IRSE! "Ruination" (Svart)
Hailing from Finland, KAIRON; IRSE! is a UFO playing a fine, streamlined brand of prog that takes its cue from krautrock and shoegaze (« Llullaillaco »'s ethereal, fairy-like vocals recalls of My Bloody Valentine) with of course, hints of King Crimson. The result is unique and unforeseen. What now, a saxophone? Why not, after all. A bit of violin on top of it? Be my guest. Expect twisted tempos, fat and convoluted bass lines and cosmic synths, yet be sure that melodies and emotion are always part of the menu as well. Thereby, in between furious spurts and a light Tuareg-sounding arpeggio (it's seasonal, right?), you may surprise yourself daydreaming…
CHELSEA WOLFE "Hiss Spun" (Sargent House)
In 2015, Chelsea Wolfe took us into the Abyss of her darkest and most haunted dreams, in a wave of electro-doom. In 2017, she awakes, and she's not getting any lighter. From the first notes of Spun, we're crushed under a crawling sonic entity, like the stomp of an interrupted torpor. Produced by Kurt Ballou of Converge and assisted by Troy Van Leeuwen on guitar, the artistic direction takes a tenser, heavier turn, in view to give a noisier and more electric taste (hello, feedback), yet without being deprived of melancholy. The striking « 16 Psyche » and « Vex » can be already counted as Chelsea's main cornerstones. It doesn't prevent the gothic Pythia to treat us to more fragile moments with Two Spirit or Twin Fawn, her delicate voice seems on the verge of breaking, right before rushing headlong in this cathartic fury characteristic of this album.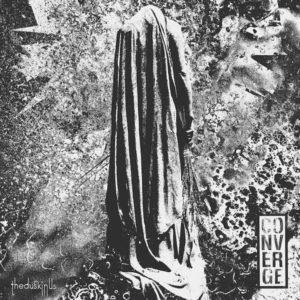 CONVERGE "The Dusk In Us" (Epitaph – Deathwish)
The assessment is the same for most bands after the ninth record: we've stopped pying in the sky, because we know that nothing will be as good as the golden era of the first efforts. Except for Converge. After shortly looking back and celebrating the 15th anniversary of their iconic full-length Jane Doe, the gang is back fresher than ever and outdoes most of their previous efforts with The Dusk In Us. How can you stay fresh after 25 years officiating in a genre that is known for lying on fire and spontaneity? Converge seemingly found the perfect recipe (and kept it secret), and go further and further while constantly refining their formula. The hardcore stampedes are less convoluted, sharper and more precise, and the band also ventures towards punishing noise. As often, you can count on mid-tempo breaks to rest your legs and give your sore heart a fresh pulse, while the band unleash their emotional power like on « Thousands of Miles Between Us ». Kurt Ballou's mixing is more massive than ever, so well that he doesn't spare any feedback, and grants each musician a crystal-clear and powerful sound – special mention to an impressive Ben Koller behind the kit. The Dusk In Us is a high-wire walker challenge gone as smooth as ever, performed by goldsmiths who have been forging their art for decades without ever loosing sight of their goal: kicking our asses hard.
✂︎ ✂︎ ✂︎ ✂︎ ✂︎ ✂︎ ✂︎ ✂︎ ✂︎ ✂︎ PETE GREEN'S PICKS
IRON REAGAN "CROSSOVER MINISTRY" (Relapse Records)
Let's be honest, when was the last time a crossover thrash album truly grabbed you by the crotch? Yeah, probably the last Iron Reagan record wasn't it, right? Well, Municipal Waste's LandPhil and Tony Foresta are back to give it to us good, hard and dirty once again, alongside the more than capable rhythm section of Ryan Parrish (ex-Darkest Hour) and Rob Skotis (Hellbear). Each and every one of these eighteen microcosms of playful violence, choppy power rhythms and bouncing, comedic groove is a bona fide banger, making the "CX Ministry" a joy to behold and party your arse off too at any time of day. Lead-off effort 'A Dying World' probably steals the title of "Most Total Ripper" for me, but the hilarious 'Fuck the Neighbours', the breakneck 'Power of the Skull' and the bit-chomping 'Bleed the Fifth' are all highlights in their own right. Fuck it, it's all fantastic, so quit being all pretentious and beard-stroking for forty minutes and lead the mosh around your bedroom, your office, your post office, your late-night diner or frankly anywhere to the most metal thrashing mad record of 2017.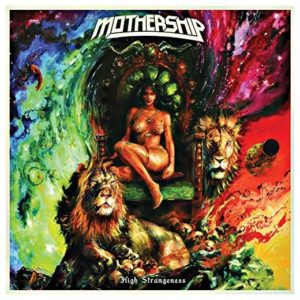 MOTHERSHIP "High Strangeness" (Heavy Psych Sounds / Ripple Music)
Complex, multi-faceted, progressive and challenging… None of which are adjectives you'd use to describe this lil' ol' band from Texas' third effort. But yet the Dallas trio rock hard and they rock extremely well. The brothers Juett – Kelley on guitar and Kyle bass/vox – have grown immensely in their ability to hold a devilishly addictive tune together and blast it into the stratosphere by this, their confident-as-all-hell third album proper. From the sparkling, rampaging power chords of 'Ride the Sun', to the jaw-crunching 'Midnight Express' and 'Crown of Lies' and onto the rugged 'Speed Dealer', Mothership are a band who not only know what they're doing, but know where they're going and how hard to throttle us all along the way. 'High Strangeness' never failed to put an enormous smile on my face each and every time it hit my car stereo throughout this year and I can't see that stopping any time soon.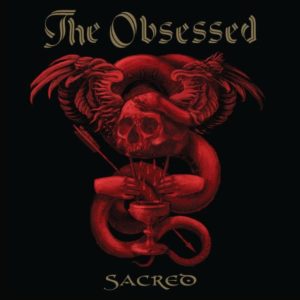 THE OBSESSED "Sacred" (Relapse Records)
Twenty three years out of the game with The Obsessed, did anyone seriously doubt that the legendary Scott 'Wino' Weinrich would come back without the goods in this 2017 reformation? Of course we fucking well didn't! 'Sacred' is a masterpiece of swinging hard rock, biker blues and, yes, doom metal of the finest order. Despite my continued reluctance to conclude that the mish-mash of musicians that at various points included the likes of Dave Sherman, Bruce Falkinburg, Sara Serphim, Reid Raley and Brian Constantino in the creation of 'Sacred' ultimately stand up to Guy Pinhas and Greg Rogers alongside Wino as THE definitive Obsessed line-up, 'Sacred' is easily up there with those classics 'The Church Within' and 'Lunar Womb'. From the pounding, frenetic crash of 'Punk Crusher' and 'Be The Night' to the serpentine title track, the bluesy 'It's Only Money' and the soaring, majestic (personal) album highlight 'Stranger Things', 'Sacred' seeps prestige and class from every pore whilst managing to feel both classic and relevantly modern within each sublime burst of passion and precision. Arise, Sir Wino, arise – your time is now, just as it always has been.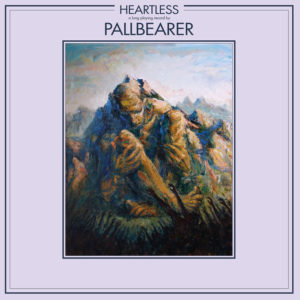 PALLBEARER "Heartless" (Profound Lore Records)
When the world is dead and gone and someone sits down at a computer terminal on a human cargo transporter somewhere in the galaxies of outer beyond to write "The Definitive Book of Doom", Pallbearer will surely feature within a chapter which sees the full-circle reimagining of Candlemass and Trouble for a 2017 audience. But we all know it's not quite that simple. The Little Rock, Arkansas quartet are now on their third full length and whilst I'm not suggesting that 'Heartless' is a more essential outing to modern doom than 2014's 'Foundations of Burden' was, it's certainly a point at which they questioned their own direction more and chose to embrace even more of their vast array of influences, including Pink Floyd and Camel alongside the ever-present Black Sabbath. Brett Campbell and Joseph Rowland's vocals as ever manage to melt your soul, but it's Campbell and Devin Holt's soaring guitar intricacies that steal more of the show this time on Pallbearer's third LP. The foursome chose to embrace a heavier prog leaning on the likes of 'Dancing in Madness' alongside tracks like the spiker, metallic 'Thorns' and the near radio-friendly doom of 'I Saw the End', and you know what? It proved divisive, but for me it all worked I think as they intended. Where Pallbearer are ultimately headed is far beyond me, but yet I can't wait to find out which uncharted waters they'll explore next.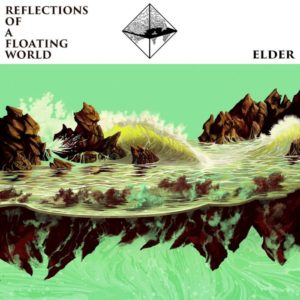 ELDER "Reflections Of A Floating World" (Stickman Records)
It's an Elder record – by this point what else do you really need to know in order to click 'Buy' at the closest opportunity? Well OK, not quite, but few would argue that the Boston trio (well actually four-piece with the semi-permanent addition of Mike Risberg on guitar) are one of the most talented bands of a new generation of heavy psyche. For me, 'Lore' was a bolder statement of intent, but 'Reflections on a Floating World' does nothing but solidify the New Englanders crucial position in the "scene" today, whatever that is. From the flowing streams of guitar on 'The Falling Veil' and the rich psychedelic washes of 'Staving Off Truth' to the full-on Krautrock of 'Sonntag', Elder do nothing but what they do best: make time disappear behind walls of delicate sonic kraftwerk and positive, groovin' vibes. The fact that DiSalvo, Couto and Donovan are still in their twenties is frankly as terrifying as it is heart-warming and I for one can't wait to see what these three fine gents, whether together or apart, bring to the next forty years of recorded music. 'Reflections on a Floating World' might well not be the definitive Elder album, but it's one of the most definitive albums of the year, no doubt.
✂︎ ✂︎ ✂︎ ✂︎ ✂︎ ✂︎ ✂︎ ✂︎ ✂︎ ✂︎ RAZORT'S PICKS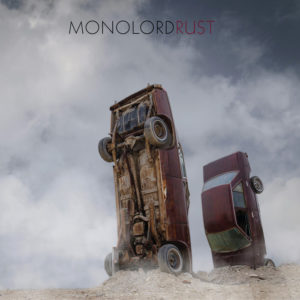 MONOLORD "Rust" (Riding Easy)
The Swedes have unearthed the perfect doom recipe: both heavy and trippy, hypnotic and bewitching – it has won over many in the blink of an eye. As always with Monolord, fuzz seeps out of their amps and vocals are well reverb-laden, yet a cleaner mixing here highlights the dreamier side of their music. The band also introduces epic solos and violins, adding to the list of masterstrokes delivered throughout the album – except for the artwork, which isn't one of the most mind-blowing of the year, if you ask me. « Rust » is an exquisite wall of sound arising from the infinite lake of Doom, ans it's also probably the tallest and thickest of them all. To be enjoyed in the warm this winter.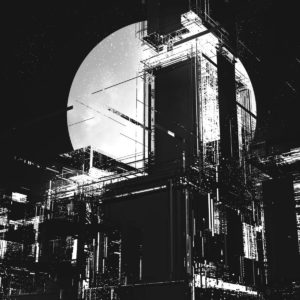 PERTURBATOR "New Model" (Blood Music)
James Kent has nothing to prove anymore. After he has buccaneered most metal festivals last year, one could think that this new EP (which length is close to an LP's) is the follow-up to The Uncanny Valley, resting on his laurels and riding the 80s revival wave. Not true! With twisted experimentations, gloomier and filthier atmospheres, let's bid the flashy colors farewell and welcome a hybrid synth wave, diving straight into post-apocalyptic, dark and intimate electro music reminiscent of Metropolis. A new model that has matured finely and perfectly.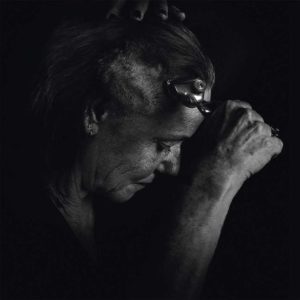 THROANE "Plus Une Main A Mordre" (Eitrin Editions)
I've been hearing about this band for a while now, so I'm glad that this masterpiece finally entered my ears. I didn't know much about the brainchild of Paris' graphic artist Dehn Sora (who took care of artworks for Blut Aus Nord, Terra Tenebrosa or Otargos), so my expectations were quite open. Let's think it as a storm, and reverb-laden guitars wrapped in ice-cold walls of Vantablack, a distant voice muffled by parasites of a starless night. Throane's avant-garde black metal is slow, trippy, crackling and compelling, and sees very special guests Colin van Eeckhout (Amenra) and Valnoir (Glaciation) gracing the album's breathtaking and celestial last track… One of France's most promising projects to date!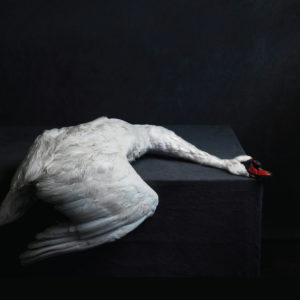 AMENRA "Mass VI" (Neurot Recordings)
The Belgian are taking a whole new shape with this new piece, sixth of the name. They're like writing chapters of a holy book: with an intrinsic devotion, something you can't take from them. Yet it's a dark Bible we're talking about, filled with sadness, hatred, and… behold: hope. It is the light at the end of an interminable tunnel. At last, some answers to our deepest fears? This spiritual guide blending sludge, post-core and black metal, Amenra's ascent to the top of the world is complete. Now is the time to resurrect, and this album makes it possible. Lyrics in French are more predominant, and with silent odes and prayers, and major tracks songs that are nothing short of emotion, you will go through different stages of gloom and depression within barely forty minutes. And as always with Amenra, you can expect quality over quantity.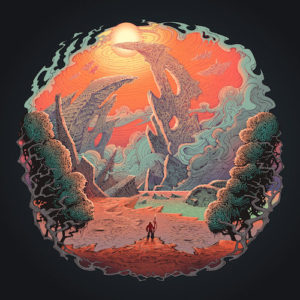 DVNE "Asheran" (Wasted State Records)
Take a shaker, blend a tasty dose of Mastodon, add a few drops of Elder, a bit of LSD for psychedelia, a good slab of melody for oneirism, shake it all, send this mixture in a galaxy far far away and wait for aliens to send it back in the form of a monolithic album. I won't hail genius (whose name is Elder), yet I got massively kicked in the ass by these Brits, like many others before me. Their name speak for themselves. This album is bonkers but finely crafted, heavy yet refined at the same time, it crosses various sub-genres at once, like a doomier Reflections Of A Floating World part. 2, an epic yet melancholic interstellar journey that seemingly takes its cue from the greats of this world. A real treat to the ears.
✂︎ ✂︎ ✂︎ ✂︎ ✂︎ ✂︎ ✂︎ ✂︎ ✂︎ ✂︎ LORD PIERRO'S PICKS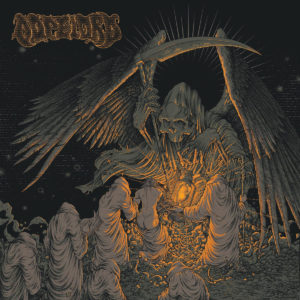 DOPELORD "Children Of The Haze" (S/R)
The problem with today's doom/stoner/fuzz scene is the uncountable amount of completely forgettable releases. Luckily enough, Poland's DOPELORD came up with a true doom masterpiece in the shape of « Children of The Haze ». So what makes it stand out? They just do it better than everyone else. Vocals are either crystal-clear or shrieking in terror, laying perfectly on top of soaring, psychedelic conjuring layers or mosh-inducing stampedes. « Children of The Haze » digests the band's doomy influences, while delivering them with such sincerity that the Polish easily come as Sleep's worthy heirs. If you've missed out on this major release or didn't keep your lugs open enough, it is high time for you to treat these ears with « Children of The Haze ». The Sabbath is alive and it's called Dopelord.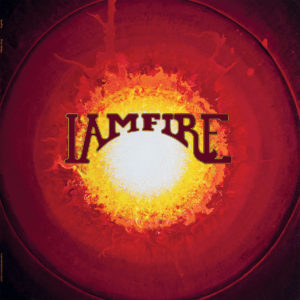 IAMFIRE "From Ashes" (S/R)
This is my Rock album of the year, regardless of sub-genres. Only the more open-minded listener has come across and enjoyed this underrated, barely promoted masterpiece. This is how I would sum up this album. « From Ashes » is so hard to pigeonhole that you'll have to sweep away all labels and journalistic gimmicks that are usually used to describe a band's art, and start embracing and giving way to this album. With melodic vocals and build-ups, the heaviness of I Am Fire's music will grasp you from around a verse, while Peter Dolving's vocals, going from cream to scream, will surprise you… to caught you in his net even better. You won't be able to escape and will wonder: how did I missed out on such a gem? IAmFire came unexpectedly as a UFO, without any warning, and it will left such an unfading imprint on this year in music that it's hard not to keep calm while waiting to their follow-up.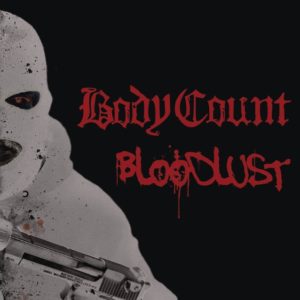 BODY COUNT "Bloodlust" (Century Media Records)
After their unexpected, arse-kicking comeback in 2014 with « Manslaughter », Ice-T and Body-motherfucking-Count are back fiercer than ever with « Bloodlust », their havoc-breaking, civil war-inducing new album. As an aside for those who've never listened to Body Count before (where the hell have you been? Did you miss their Hellfest 2015 performance? What a shame! The show of the year!). If you need an insight into the band's music spectrum, easy: just play « Raining Blood » and « Postmortem », you'll know where Body Count draw their influences from. But far beyond a blend of influences, BC's music reach goes way beyond anything you've heard in terms of rap/metal/hardcore crossover. There's an angry soul protesting against this annihilating society, wanting to raise awareness. « Bloodlust » will stir an irrepressible need to join the pit and throw yourself on your fellows to share the ambient madness. You can't resist, so join the gang.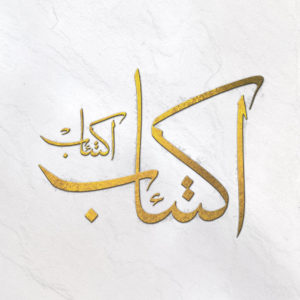 DDENT "آكتئاب" (S/R)
Earlier this year, the now-foursome hailing from Paris released the best instrumental album of the past few years, a post-rock/metal gem entitled « Ektiheb ». DDENT craft massive yet psychedelic atmospheres, conducive to an inner journey, deep deep inside. With songs clocking in at over 6 to 10 minutes, DDENT completely immerses the listener and makes you embrace their sound with a total free reading of each song, unleashing a flow of emotions that we don't get to feel through music. Here's DDENT's magic: inviting you to explore melancholic meanderings, while skillfully blending heaviness with a poetic vibe, sprinkled with bursts of speed, without ever sounding too fierce or in-your-face. Instrumental music has always been misunderstood for it demands more diligence so the listener can fully enjoy it. Yet, DDENT's music is one of the most thrilling and exciting I've ever heard.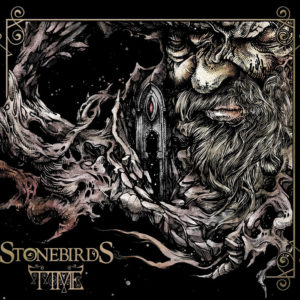 STONEBIRDS "Time" (S/R)
Two years ago, Brittany's own STONEBIRDS blew our minds with their debut full-length « Into the fog… ». Now it is time for a massive sledgehammer in the form of… « Time ». Let's set things straight, their evolution as a band these past years has been quite outstanding, and we're more and more delighted by the paths on which these birds are taking us. The aura is gloomy but never depressing, the sound is hulking yet paradoxically airy with hints of psychedelia: the trio has definitely joined the ranks of those bands who literally transcend their audience through music, just as I witnessed during their Hellfest performance on a Sunday morning of 2016. « Time » was crafted as the epitome of atmospheric doom/sludge metal, a subgenre that has found its master to expand fully in all its greatness. Give way to the meanderings of time, the Bretons will be your guide through this stunning album of theirs.
✂︎ ✂︎ ✂︎ ✂︎ ✂︎ ✂︎ ✂︎ ✂︎ ✂︎ ✂︎ YANNICK K.'S PICKS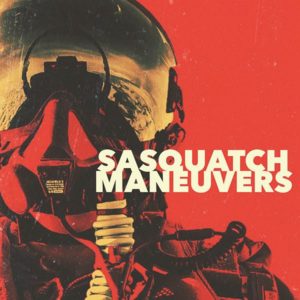 SASQUATCH "Maneuvers" (Mad Oak Records)
Within eight tracks, the Californian go so far as to come back at the forefront of the scene, by giving a remarkable lesson of Rock in the strictest sense of the word, and applying one rule only: make the biggest impact with less effects. Helped with their trademark fuzz, Sasquatch make their way through more melody-driven, hook-laden songs that sound like a fantasy to any riff fiend here. How could you resist such furious grooves? The album intro « Rational Woman » single-handedly embodies the kind of Rock I like to listen to by politely sending me off road, a proper sonic beat up that gets those choruses stuck in my noggin for good. No superfluous fat, no useless gimmicks, the band focuses on fundamentals: a raw power paired with an unbeatable groove. Eight fiendishly catchy and absolutely pivotal gems with only one purpose: blow the roof off on stage. I previously wrote that it was Sasquatch's best album, it's now also the best album of the year.
MASTODON "Emperor of Sand" (Reprise Records)
The path Mastodon has taken over the years certainly has disconcerted some fans. We're indeed far from the neurotic, kaleidoscopic offerings of « Blood Mountain » and « Crack The Skye ». Since « The Hunter », the songwriting has gotten more melodic, catchier, while sounding like an inexhaustible well of outer space melodies (something their latest EP confirms even more). Die hards be reassured: Mastodon haven't lost a bit of their creativity by skyrocketing their violence into more mainstream realms. It's quite the contrary, as their ingenuity serves the song craft, resulting in potential hit singles. Dichotomy is key in this album: by relentlessly sailing through light and darkness, blending heavy metal gimmicks and the thickness of sludge metal, and roaming between airiness and violence, the band has built a sonic Yin and Yang, when one doesn't' go without the other – better, when one sublimes the other. Mastodon showcase all their genius on this album. « Emperor of Sand » intertwine with the rest of their discography without clashing, should we see it as more than just an accessible record, which is a great entry point in their world.
YOUNGBLOOD SUPERCULT "The Great American Death Rattle" (DHU Records)
The evocative power of Youngblood Supercult's music will surprise many. A sensory and emotional journey through the holy 70's and a deep, rural America that is rusty, filthy, dusty and, ultimately, falling into pieces. When YBSC's two previous outings were dispensable, lost in a crowd of Uncle Acid & The Deadbeats worshippers, « The Great American Death Rattle » is an absolute must-have. YBSC invite you to a great, spleen-laden road trip in the Midwest, an ode to a long lost America. As real freshmen in the scene, the band has the ability to stand out from this packed crowd of copycats. While others are all about well-worn solos and cheap vintage, YBSC have their own identity, with David Merill's voice as their biggest asset. Sounding both ghostly and almost surreal, his warm and aerial vocals striking up eloquent and stirring oration won't fail to impress. YBSC went pretty much unnoticed on our side of the pond, so this year-end round up allows me to put the spotlight on them. Wise THC readers, embark for the road trip of the year with no fear.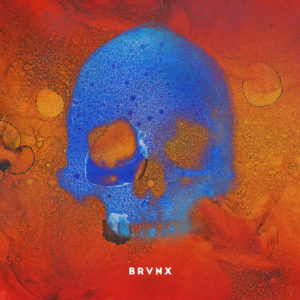 THE BRONX "V" (ATO Records)
How can they be so good after all these years? The Bronx and only The Bronx can inject such a contagious energy with only three chords. This fifth eponymous album delivers a handful of blazing punk pamphlets that will grab you by the collar just as they will go straight to your heart. Some fans called them out on the so-called faux pas that was « IV ». Full -throttle intro track « Night Drop at Glue Factory » proves that their destructive punk rock hasn't lost its panache. Yet, you'll also find more melodic rock songs (« Side effects », « Channel Islands ») or even pop (« Two Birds »), more written and home-hitting than on « IV ». « V » proves that The Bronx are now able to deliver more than just straightforward rage. And even if they will move you more than usual, the band shines at fury and urgency. Matt Caughthrans spits out his revengeful slogans to your face, always clear and audible despite the overdrive. Production wise, the job is just as fine: this album would sound perfect either in the speakers of a packed underground club, or on the MainStage at a big metal festival during a scorching hot Sunday. And this is exactly why these guys are still here and rolling. At this stage, the only mystery to me is why The Bronx can't be counted as one of punk rock's big guns.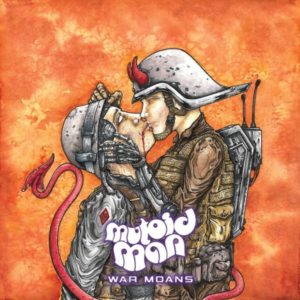 MUTOID MAN "War Moans" (Sargent House)
Pure madness. Chaos. Your first experience of « War Moans » may be disconcerting. If you don't listen carefully, it may sound as a mere jumble of riffs and random rhythms rendered by some mischievous neurotics. Yet « War Moans » is the perfect follow-up to « Bleeder », insofar as it's propelled by a youthful exuberance and instrumental fierceness. Mutoid Man reproduces and outdoes everything that has worked for them since their previous efforts. Don't get me wrong, « Bleeder » sounds almost unadventurous compared with this new one. With their bearings left behind, the band had a ball deconstructing their songs, yet this merry chaos unveils a wild, speed-driven riffage crafted with the utmost precision, intertwined with Brodsky's cheeky '80s pop melodies. It works! It's brutal, bold and high-octane… and most of all, it's fun as hell. In a standardized music scene that is often too serious or gruesome with bands constantly mimicking each other, Mutoid Man's Spinal Tap-like metal is like a breathe of fresh air. And whenever you'll ever hear again « It all has been done before », just tell them that Mutoid Man is the answer. The songs are all fun and the technique is a treat to the ears. One of the best produced metal albums you'll hear this year. And that's no surprise when you know who's the band's fourth member…
Last modified: 16 April 2018