The THC round-up of the coolest 
heavy and rock releases of 2014

 lands a bit late on the blog, and my digital quill is still shivering of emotions as I'm wrapping these reviews up. As usual, there won't be any top 10 or 20 in these pages, just a collection of albums that really brought out something special, supplementing the ones previously reviewed this year. Flashback.

SPECIAL MENTION GOES TO…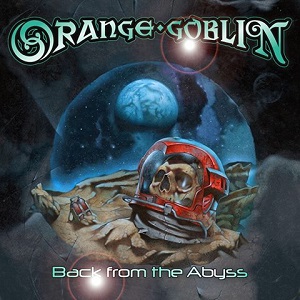 ORANGE GOBLIN "Back From The Abyss" (Candlelight Records) 
I only needed to spin the new ORANGE GOBLIN one time to know that it would be one of my highlights of 2014, and that it would linger on as one proper heavy metal nuclear bomb of the 2010's – just like its powerful predecessor "Eulogy for The Damned". "Back From The Abyss" showcases OG's entire sonic arsenal, from biker-friendly heavy to 49% motherfucker, 51% son of a bitch rock'n'roll, to their trademark dark and foggy blues metal… No matter the vibe, it will always convey that badass attitude of theirs, an attitude that commands total respect from everyone in the scene. With producer Jamie Dodd once again on board, the production is prodigious, and we can only bow down before the foursome's virtuosity – while being brought to our knees by each one of those twelve massive tracks. "Eulogy For The Damned" was the coup d'etat, "Back From The Abyss" is the advent of ORANGE GOBLIN to the British heavy metal crown. Raise them fists in the air, motherfuckers!
————————————————————————————-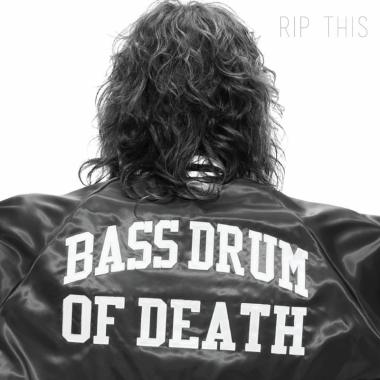 All albums were put out in alphabetical order:
BASS DRUM OF DEATH "Rip This" (Innovative Leisure)
BASS DRUM OF DEATH is like chocolate cake to me: these guys have been using pretty much the same formula on their three records, but it rarely happens to be sickening. The Oxford, Mississippi based post-teenager duo has got away from any melodic tangent to focus on hot-blooded riffage and rhythm animosity, with a third garage/punk record that smells of aggro. "Rip This" is like Thee Oh Sees, Nirvana and Zeke meeting in a dark alley, it's like a bunch of drunk guys charging a police squad with their fists raised, it's like that killing pain when smashing your face into the ground after a killer trick. The sound is heavier, far from the early days production, which does even better justice to this record that you'll be playing on repeat without even noticing. Bass Drum Of Death sure haven't reinvented the wheel, but damn they can roll it!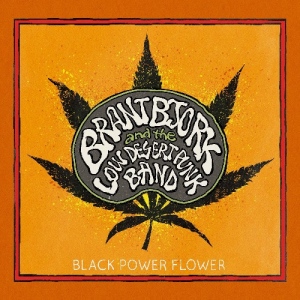 BRANT BJORK AND THE LOW DESERT PUNK BAND "Black Power Flower" (Napalm Records)
The man BRANT BJORK is known for being a very prolific musician, yet it took him four years to put out his new record – mostly because he has been super busy with both Vista Chino and Kyuss Lives. For those who're new to the genre, listening to Brant Bjork pretty much feels like a cruise in the desert's comfort zone: riffs are constantly filled with sand and warmth, the groove swathes you like a cocoon, while musicians are all in perfect harmony – no matter the lineup. But "Black Power Flower" (damn, I like this title!) is not just a chilled-out trip into Brant's smoked-out brain: it's committed,  straightforward, I would even say a bit darker than his previous records… while staying irresistibly classy and groovy from beginning to end. Needless to say experiencing this one live will be the icing on the (desert) cake.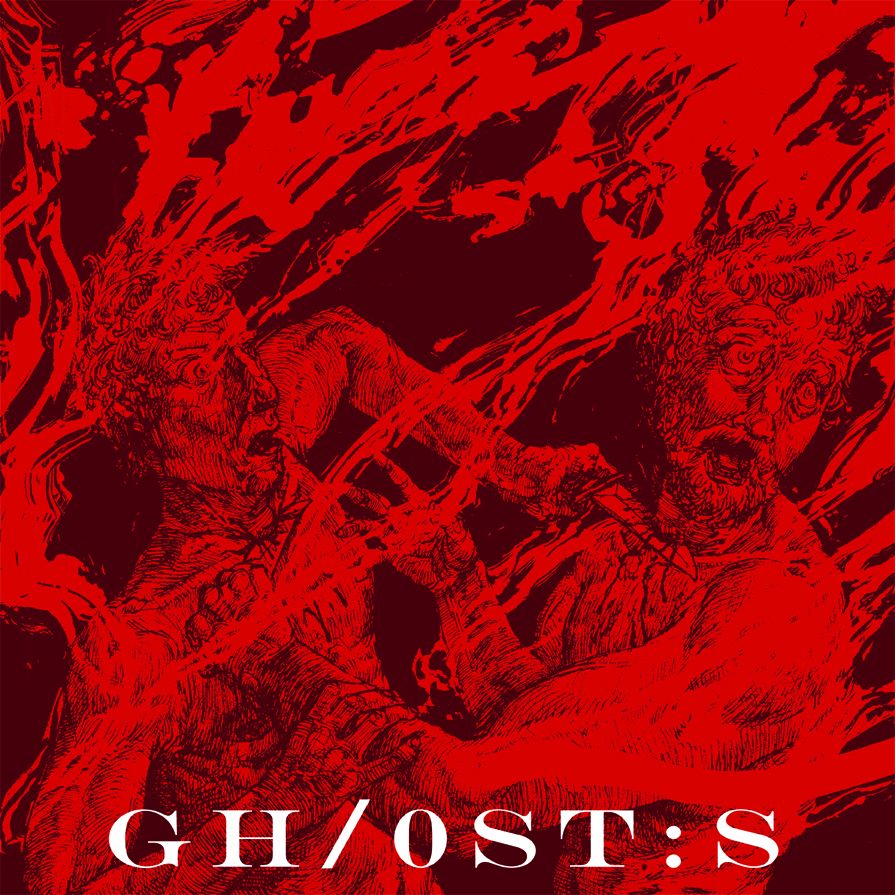 GODHUNTER/SECRETS OF THE SKY "GH/0ST:S" (Battleground Records)
The great thing with this EP is that, before pressing play, I didn't know shit about both bands, then I got straight up blown away. Let's set a quick background now: GODHUNTER is a sludge band hailing from Phoenix, while SECRETS OF THE SKY are more of the blackened doom kind. When the first song is all about melodic sludge, the rest of the record goes down a notch rhythm-wise, to drag us into utterly atmospheric lands. The foggy "GH/0ST:S" graces us with irresistibly grunge-infused feminine voices, the breathtaking "The Star" combines subterranean rumblings, aerial guitars and blackened vocals… while subliminal post-metallic instrumental "GH/0ST:S II" wraps up the record on a high note. Godhunter and Secrets Of The Sky deliver here the highest amount of stirring heaviness, adorned with a rare creativity. Just mind-blowing.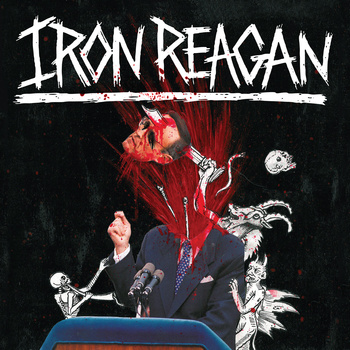 IRON REAGAN "The Tyranny Of Will" (Relapse Records)
Listening to fat rock and metal all day, all night, can get a bit monotonous over time. That's why I went crazy when thrashcore kooky outfit IRON REAGAN turned up with the "Miserable Failure" video produced by Whitey McConnaughy (you legend!), and their adrenaline-driven sprightliness of fearless skater boys. It was like a fresh wind came to sweep my music routine away. With twenty-one on twenty-five songs that don't exceed two minutes, nihilistic lyrics, and this constant feeling of going on a kamikaze mission with the cousins of Suicidal Tendencies and Municipal Waste (whose singer and bassist are actual members of Iron Reagan). We won't be asked twice to bash into anyone who would stand in our way. The war is now!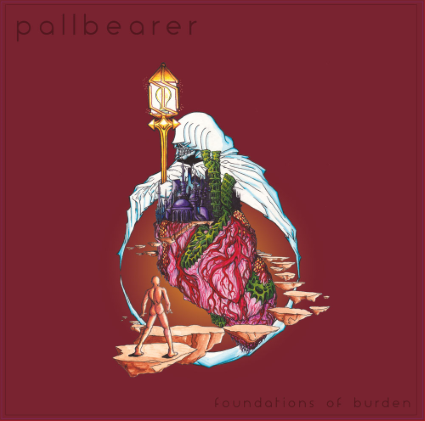 PALLBEARER "Foundations Of Burden" (Profound Lore Records)
With their more than sublime first album "Sorrow and Extinction" (released on Profound Lore in 2012 and reviewed here), the Little Rock, Arkansas foursome unleashed a wave of amazement among the doom scene. When everyone praises high on YOB, I prefer PALLBEARER's lyricism. And "Foundations Of Burden" is full of it, like a leviathan that would slowly drag itself on top of a mountain and chant a powerful yet deadly serenade to the Gods. More brilliant than ever, our four doomsters are pursuing their ascent with this goosebumps-inducing record: tearful vocals come on top of architectural guitars, all surrounded by a phenomenal but never brutal power… Pallbearer aka the greats of modern doom, no more, no less.
ROYAL BLOOD "Royal Blood" (Warner Music)
No guitar. No fucking guitar at all. It has taken multitudes of garage rock bands armed with solely a guitar and drums so that, from afar, a stealth rebellion called ROYAL BLOOD would form. These two showed up without warning, their beggar's bags filled with Big Muff and heavy influences, then they hit the planet rock with their sexy fuzz-laden songs, delivering with ease awesome four-handed performances. When I saw there was such a big hoo-ha about this new band, I was a bit reticent to lend an ear… What a mistake! Not only the songwriting is great, the sound is greasy as hell, but also their insouciant frontman Mike Kerr sounds like an ultimate swagger cocktail made of Jack White, Matt Bellamy and… Josh Homme. I'm quite sure the ginger Elvis has been a major inspiration on this album. Spin it as much as you dig it.
SERPENT VENOM "Of Things Seen And Unseen" (Church Within)
Among the doom releases I really really liked in 2014, SERPENT VENOM got straight up in the top 5. After their first album "Carnal Altar" kinda crushed my skull and spine in 2011, the London foursome once again blew my mind with their new album. The Vitus influence might remain palpable (but isn't it the case for any doom album, after all?), but we can definitely say that the overall songwriting has gained confidence and splendor, while the riffs… Oh my, THOSE RIFFS! The spectacular album-opener "The Penance You Pay" sinks us into a sonic abyss out of which only Garry Ricketts' celestial vocals could drag us. The man has a voice that could make angels cry, he could actually front any kind of rock or metal band… yet he chose the world of DOOM. And we're way thankful for that. I have to say, I still haven't got over this album's awesomeness, to such an extent that I can barely put the words on it. It is thus with "Let Them Starve" cranked up in my speakers that I tell you one thing, you people of sure taste: go buy Serpent Venom's album now, do it with your eyes closed, and enjoy.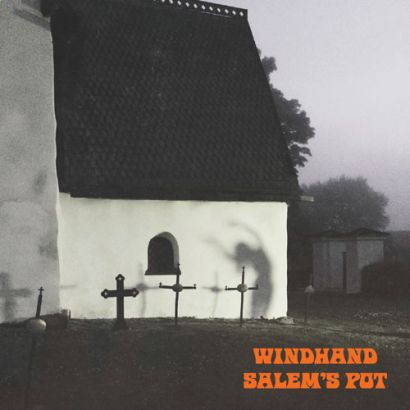 WINDHAND / SALEM'S POT "Halloween Split" (Riding Easy Records) 
This split record is by far the most monstrously heavy and devilish thing that has arisen in 2014, right after Monolord's eponymous record. Not a surprise that the 500 copies sold like hot cakes (and that low-down opportunists have been selling copies on Ebay at astronomical prices)! SALEM'S POT's "Pink Flamingo" plays the fun and sexy card, with a super cadenced and acid track ending on a cataclysm of bluesy solos intertwined with tribal drums. On the other hand, WINDHAND hit the bull's eye ("for a change") and establish their reputation of new psych doom icons with a song that is as heavy and dramatic as it is addictive. "Forest Clouds" is a stroke of genius, and unquestionably the doom masterpiece of this year 2014. Dorthia Cottrell can summon who or whatever she fancies with this song, we'll listen to it with our ears wide open until the Earth implodes.
Last modified: 15 March 2015