Album Reviews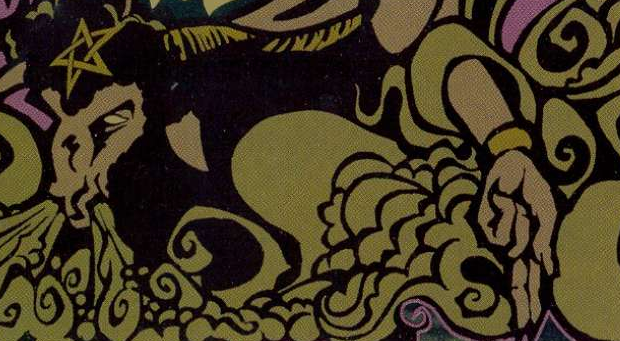 Published on August 16th, 2012 | by Beeho
0
[PLAYLIST] When the riff captures our souls…
I got hooked on a large handful of releases lately, but time went missing for individual reviews. These records all have a common atmosphere, whether it provides colorful visions or dark delirium. So here's another T.H.C playlist, involving  some 
stoner

, some 

sludge

, some 

doom

, and a few gems that won't stick to any genre… Listen loud, or don't listen at all.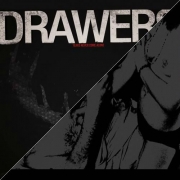 DRAWERS / HANGMAN'S CHAIR "Split EP" (2012 – Moodisorder Prod)
I've already written a lot about excellent french band DRAWERS on the blog, it has to be said their melodic sludge feels as hot, straight and effective as a shot of Black Jack. As for HANGMAN'S CHAIR (who have already proven themselves in France), they bank on a darker sound that takes off thanks to a talented high-pitched vocalist."Tears never come alone" by Drawers is a grand sludge ode that uncovers slowly along with the track to finally end on a über heavy crowning moment of swinging riffs, whereas "I am the problem" by Hangman's Chair yearns for some heavy-doom depth, slowing down BPM and creating a perfect symbiosis between all its elements. Putting together such powerful entities for this split EP was definitely the raddest idea of the year.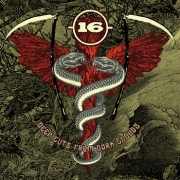 16 "Deep Cuts From Dark Clouds" (2012 – Relapse Records)
Anyone who feels the urge to get a testosterone fix right now, has to listen to this record. Because Sixteen's more than heavy heavy metal doesn't require much mental readiness, nor steadily quiet situations to get fully appreciated. The band from California is known for not playing the sensitive card, they deliver some really infuriated profuse heaviness, which almost reaches a hardcore noisy vibe at some point. Just imagine a cock fight between Crowbar and Unsane (instead of having pimped blondes, let's just accept fatality). Here you go. Screaming, engraving riffs : it's nothing to write home about but it feels good, hey.
PALLBEARER "Sorrow and Extinction" (2012 – Profound Lore Records)
I discovered PALLBEARER not so long ago, after coming across "Devoid Of Redemption" on SCION A/V 2012 compilation. PALLBEARER music is bleak but majestic, mixing the old school doom torpor with a handful of 80's heavy riffs and a vocalist to whom any sane person (are we sane ?) here would sell his soul. It's as if coming from Little Rock, Arkansas (like sludge wizards Rwake) predestines bands to deliver a highly rhapsodic yet murky sound that wipes out every existing neurosis. "Sorrow and Extinction" is sugar free, psyche free, it brings traditional doom back to life and most of all, something that the listener usually hardly gets with this type of music : fucking goosebumps.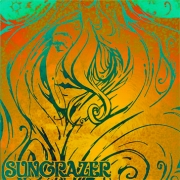 SUNGRAZER "Sungrazer" (2010 – Elektrohasch Records)
A light warm breathe is blowing on this brutal world… I've often heard comparisons between SUNGRAZER and their German neighbours Colour Haze, however the Dutch trio's stoner rock is even more refreshing and catchier (like this delightful artwork). This first EP  "Sungrazer" is a perfect balance between psyche jams that rocket you straight into the stratosphere and sandy choruses laying on a bass that's groovy as f***… "Sungrazer" space rock is far from drowning the listener into a post-acid lethargy moment, it's fuzzy, full-bodied and warm, and the band's 60's pop vocals wrap up the whole thing in a very positive aura. It's a no-brainer : SUNGRAZER is clearly the best psyche act of this decade.
DOPETHRONE "Dark Foil" (2011 – A/P)
In a country, far away from the southern frontiers of sludge, far far away from North Carolina wooden darkness and Louisiana swamps, there's Montreal. In this city, there's a sick band called DOPETHRONE. This "Dark Foil" record isn't DOPETHRONE first try, nope : these guys already have a foothold in doom business. "Dark Foil" is some kind of filthy sludge beast, born from the unholy (and imaginary) union of Weedeater and Church Of Misery (something I've always dreamt of). Post-mortem grunts, an unbeatable groove, a creativity that would make the masters of the genre gawp : the band's first LP is a sludge/doom gem that will easily make its way through the classics. Welcome in Hell and make yourself confortable here, because you might wanna stay a while…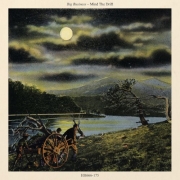 BIG BUSINESS "Mind The Drift" (2009 – Hydra Head Records)
If some day, someone manages to define BIG BUSINESS' music, give me a call ! Made of noisy thing or progressive what-you-call-it, BIG BUSINESS is a UFO that never fails to surprise, every time they visit this world. Like a fanatic making a pilgrimage to Roswell, going all over "Mind The Drift" has pretty much the same effect as witnessing an apparition, with each intro and each riff. The fun is everywhere : each track sounds so epic and trivial at the same time, Willis' drums are sharper and deadlier than ever, and Warren's punchlines are even more inventive. "Gold & Final" and "The Drift" will make your ribcages tremble, while "Cats, Mice" and "Cold Lunch" will be your subconscious' White Rabbit and Cheshire Cat… They'll drive you crazy. "Mind The Drift" is by far one of the most complete records the band has ever recorded, for sho'.