Pigs Pigs Pigs Pigs Pigs Pigs Pigs or the seven wonders of the world, the seven deadly sins, the seven days in the week, the seven dwarves? No. Let's get right into it, "Land of Sleeper" is a magistral record and I got caught. Caught out at my own game. You see, for years I've kept acting as an over-the-top Pigs Pigs Pigs Pigs Pigs Pigs Pigs fanboy, promoting their music everywhere and I never thought that this character I created for myself would one day backfire on me.
Initially, I just really enjoyed their energy and creativity, let alone the long-ass name which I still find hilarious and perfectly fitting. So I name-dropped them every single time I had a chance as a way to offer something fresh and authentic for people to listen to. Of course, I loved "Viscerals" and it resonated in my guts like only a few albums ever did and yes, their Desertfest Berlin show was one of my highlights of the 2022 edition. But despite all of my expectations, I never thought that this new album would touch me so deeply.

It's been years — and probably ever since "Purple" from Baroness came out — since I last spun an album so many times on release day and keep coming back to it almost daily for it contains everything I could have hoped for and more. I was ready to drop a joke, saying the album of the year would drop in February. I thought I could overplay the hype to feed my character. But… If today Pigs Pigs Pigs Pigs Pigs Pigs Pigs get invited to play all the biggest festivals and their UK tour is nearly sold out, it says a lot about the buzz going on around the band and the album right now.
"Land Of Sleeper" is the epitome of Pigs Pigs Pigs Pigs Pigs Pigs Pigs. The result is darker, better produced, more accessible yet noisier than all their previous efforts. It's a delicious mix of full-on british rock 'n' punk attitude, mullet haircuts and made-in Newcastle mustaches, post-punk vocals on a heavier, organic, dissonant, massive and brutal music. It's all those simple yet tasty riffs, all these crazy guitar leads and this rhythm section that proves that, even way north of Birmingham, they know their classics.
It's a tasteful candy where the darkness, false nihilism and doom parts collide against their melodic lines, fully 90's infused in the geek culture. It's all of that and so much more. It's an undeniable success in every aspect.
So what are the highlights? The hidden reference to the Pokemon battle theme on the chorus guitars on "Big Rig"? The dissonant opening on "Terror's Pillow" and "Atlas Stone"? The lumbering pace on the bridge of "Pipe Down!"? No, if I had to pick songs to dive further into, it would be "The Weatherman" and "Ball Lightning".
"The Weatherman" is a disenchanted post-covidian and operatic parenthesis, reminiscent of the darkest and highest quality tracks on the second half of QOTSA's "Songs For The Deaf", with its drum and bass pattern repeated ad nauseam, and the vocals and guitar catching our attention in a very intense crescendo. It is both the quieter and one of the most innovative tracks produced by the band and one of this album's defining moments.
On the other hand, "Ball Lightning" pretends to be a noisy lullaby in a romantic and phantasmagoric way, recalling our youth's Castlevania games. Helped by a grandiloquent lead guitar and, there again, a crescendo that goes from noisy to absurd, the band manages to perfectly match their off-beat humor and authenticity with their fineness and die-hard approach. Ok, perhaps all the fineness that Newcastle can actually deliver. The rest of the album delivers everything that has made their trademark sounds, but better.
This album matured just like Pigs Pigs Pigs Pigs Pigs Pigs Pigs themselves, and I'm not afraid to say that we are in front of a monument of British extreme music. This is an album that will equally please fans of The Stooges and Black Sabbath, Gallows and Queens of the Stone Age, Red Fang or Conan. This is, to put it simply, an amazing album. One of those that we will dive back into with the same pleasure in 5, 10 years or a hundred lifetimes. It is no more time to play the connoisseurs, it's time to recognize that Pigs Pigs Pigs Pigs Pigs Pigs Pigs just massively kicked the hornet's nest and nothing will ever be quite the same. The album of the year came out in February.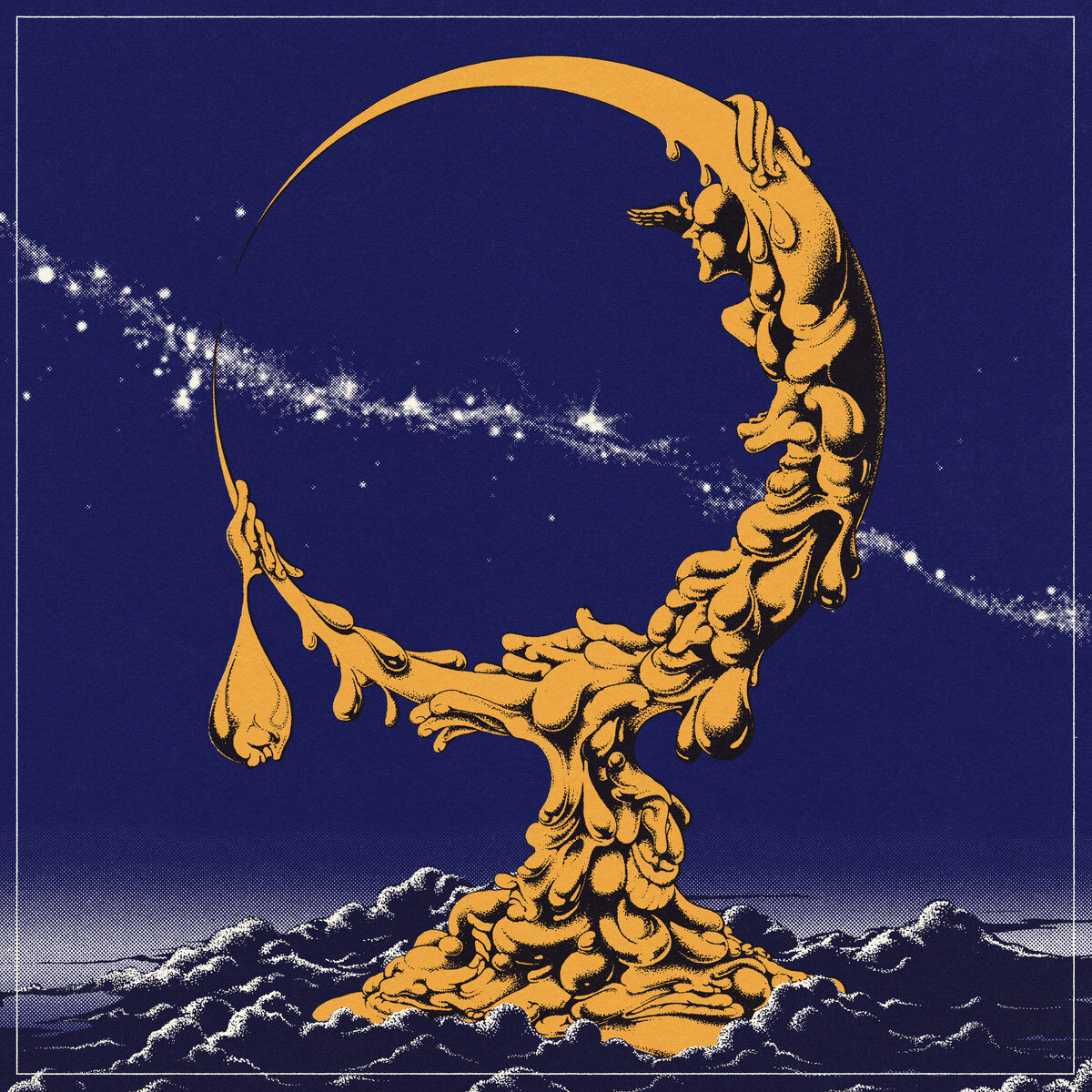 Last modified: 15 March 2023