Clutch is a grand cru classé, as we say in French. Not so much that it would age perfectly like old wine but rather that, like in any good vineyard, there are some good and not-so-good years. What is Clutch '22 worth? Let's find out. It's with "Sunrise on Slaughter Beach" and its stunning artwork (reminiscent of Mathieu Bablet's work on "Carbon and Silicon") that the brand new Clutch season starts.
And I must say that the album was released a tad too late as it would have clearly been this summer's soundtrack! I won't spend too long weighing in on the production and songwriting formula, for Clutch do what they do best here. Now what truly matters is whether or not the band was inspired and to me, the answer is a massive YES.
The riffs are particularly good on this record — the core of the Clutch sound. We are leaning more towards the raw rock of "Earth Rocker" than the bluesier or more garage excursions they like to go for at times. On this new album, everything hits hard, the riffs are fierce and the rhythm section knows when to take on the spotlight with a few truly outstanding moments. I especially think of the finale on "Mountain of Bone", all in tension.
And what about "Mercy Brown"? Neil Fallon treats us to softer and unusually melancholic and laid-back vocals on top of melodic riffage, keys and effects for an overall remarkable track. It is still Clutch obviously, but it never references too directly any of their previous work. From the full-on crazy hard rock bits to the female backup vocals at the end, if it wasn't for this damn fade out … it would have been absolutely perfect. We should also talk about "Skeletons on Mars" starting as an almost post-rock anthem with wide reverbs and frantic drumming jumping on to a noisy solo and theremin outro! Definitely the highlight of the album for me. Since we're on my favorite tracks, I need to mention the unexpected dissonances on "Three Golden Horns". This is noisy gourmet shit! Of course, as with every Clutch record, we have our fair share of catchy in-your-face hits ("Red Alert", "Slaughter Beach", "We strive for Excellence").
Within only 33 minutes, Clutch offer nine fine tunes that blend tradition and creativity. Some might feel it's a bit not enough, but if this is what it takes to make bold propositions — avoiding doing the same album over and over again, yet having enough hits to stay a staple in the band's discography and keep all the trademark elements of the band — I'm all for that. I'll have some more of that Clutch '22 grand cru. My euphoria won't wait.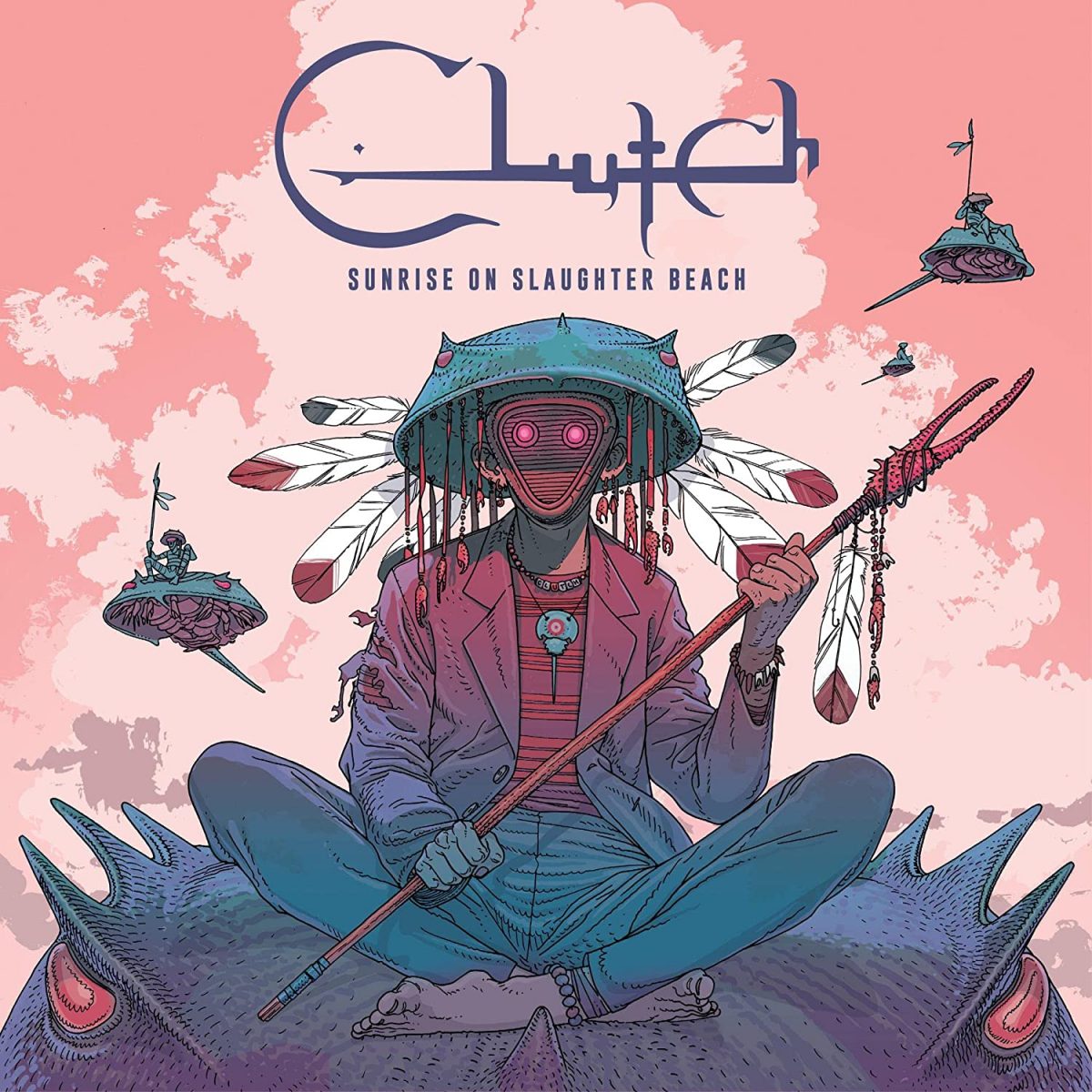 Last modified: 26 October 2022