We have been waiting resolutely for this new edition of Desertfest Antwerp… The summer in our hometown Bordeaux felt pretty gloomy due to the lack of small clubs and DIY shows, all barely illuminated by the open air offer of superactive local promoters Allez Les Filles… I can tell you that we were nothing but joyful when we entered the temple of Antwerp's live music, the monumental Trix complex. (PHOTOS: Sylvain Golvet)
Nothing has changed under the pale Flemish sun. Functional seems to be the keyword of this Belgian version of the Desertfest franchise, offering a small, medium and large venue, afterparty, merch and food court underthe same roof. I kick off on the Canyon Stage with Dommengang and their classy space'n roll tinged with blues, the perfect way to get into shape. Let's note the balance between Sabbath-worshipping riffs and less academic parts, a tasty relief with all credit due to an atypical guitar player.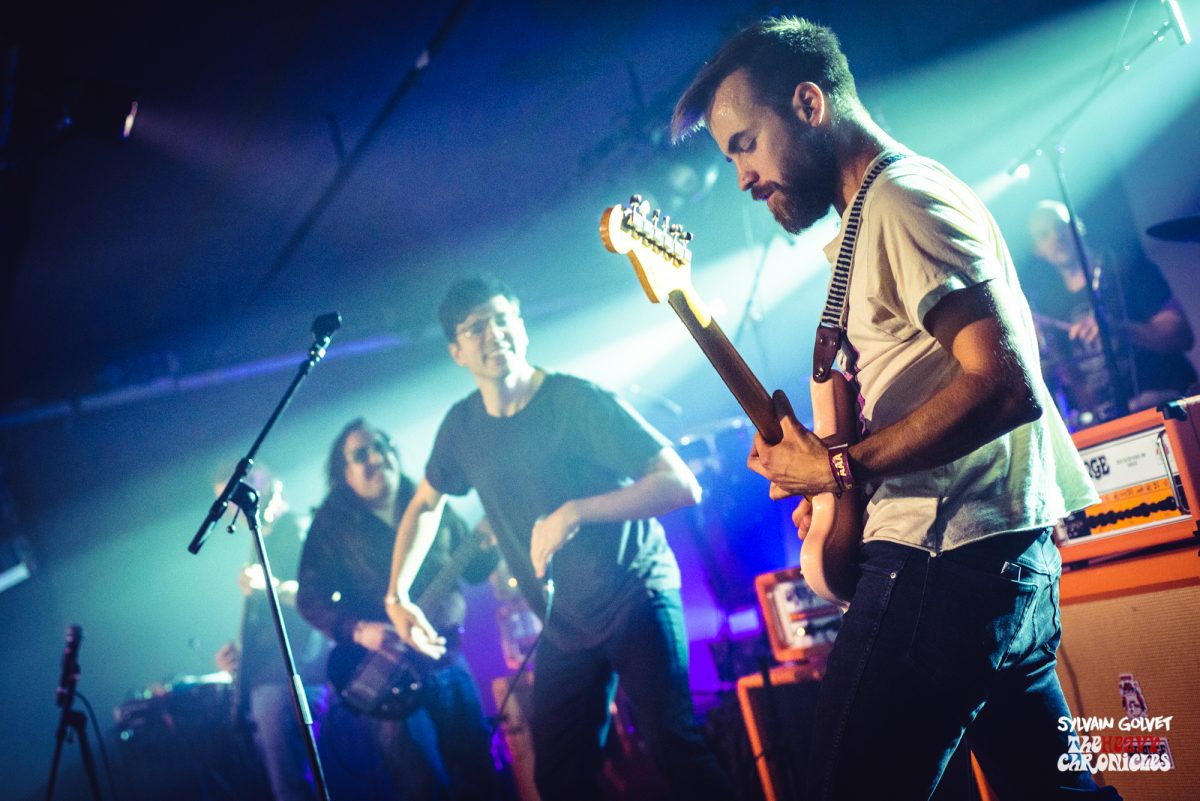 Only just time to reunite with a few old friends and taste the (bad) local wine, and Pink Room get on the Canyon Stage and start a… set of Black Sabbath covers! This was not mentioned anywhere (or maybe I'm just blind) but all in all, a tribute to Black Sabbath, especially when it's so well executed, is too priceless to pass up.
Now I get quite simply dragged by the THC team towards the biggest of all three rooms for an experience of which I know nothing. Yes, I admit it, I've never heard about Cave In… So, the following words will be those of a newbie…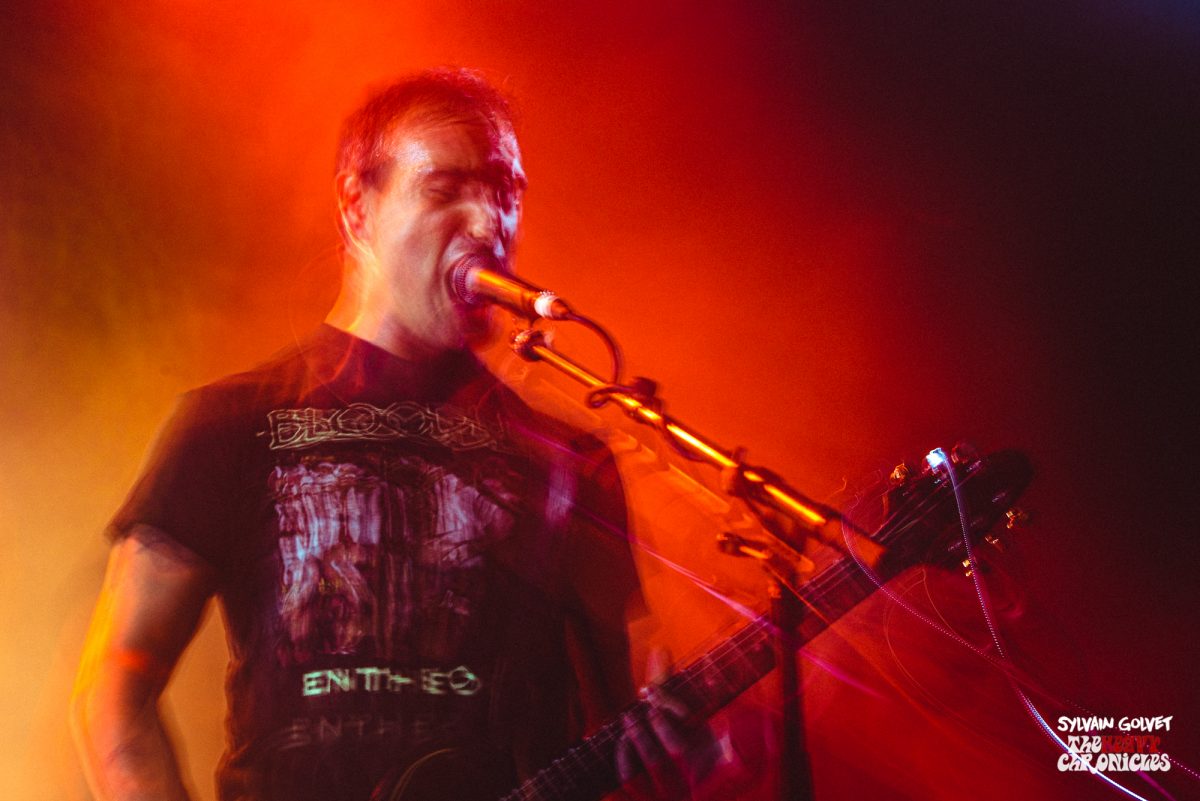 Beeho and the team sold it to me as the ultimate thing but what was it really like? Well, I must say that the experience was worth the stars in the eyes of my dear editor! For those not in the know, Cave In offer a vigorous symphony of heavy, post-hardcore and noise rock in which one can grasp some death metal (from Adam McGrath) as well as a nice Ulverian vibe (from Stephen Brodsky). It's both chaotic and concentric like the swirling content of a washing machine but also fluid and protean, like a substance stretching into the interstices of everything. I get the hype around this band (which has been running since 1995, after all!) even if it's not necessarily what I would spin for breakfast.
Two mojitos later, Anton Newcombe and his gang take over the same stage in a diametrically opposed mood. Counting no less than 7 musicians, even 9 at the end of the experience, The Brian Johnston Massacre backpedal to the 60s, with its hypnotic loops, tambourines and also unfortunately its wavering. Indeed, their delightful vintage aura is somewhat tarnished by endless pauses between songs. They discuss, tune their instruments endlessly, with nothing but the light show to entertain an audience which, at this stage, concentration is worthy of a 6-month old puppy's. Fortunately, an intense, dense and hypnotic grand finale releases us on a rather positive note.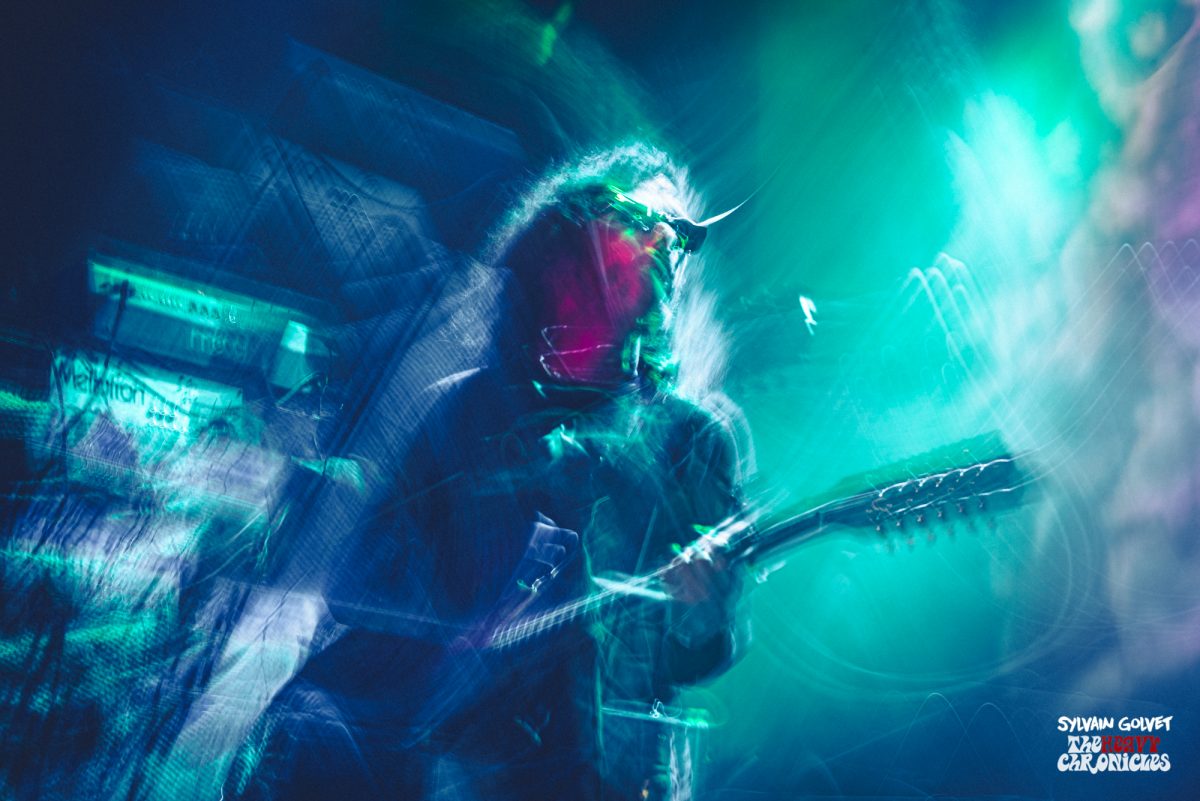 I won't tell you more about the Friday night or at least about Hypnos 69's set, which I spent putting the world to rights. As for the afterparty, the only memories I have left show us spreading glitter on anyone within our reach. Sic transit gloria mundi…
Last modified: 2 November 2022