Every year we're waiting for it eagerly: the Desertfest Antwerp lineup announcement. For its ninth edition, the heavy mass will once again take over the city's suburban area at the mighty Trix, for a total of forty-five performances plus a handful of surprises like only our fave Belgian promoters have the secret. Here is our band picks for Desertfest Antwerp 2022!
Red Fang found the perfect recipe to satisfy massive sound lovers: riffs, more riffs, and even more riffs! And even if the Portland dudes' hard work and songcraft mastery are undeniable, these are their holy riffs that will take us on crowd surf alley like never before.
Cave In has rebirth. After they completed Caleb Scofield's "Final Transmission", the foursome returned with their juggernaut of a new album "Heavy Pendulum". No doubt that Stephen Brodsky and the gang will prove to us that they are very much alive on the Trix stage next weekend.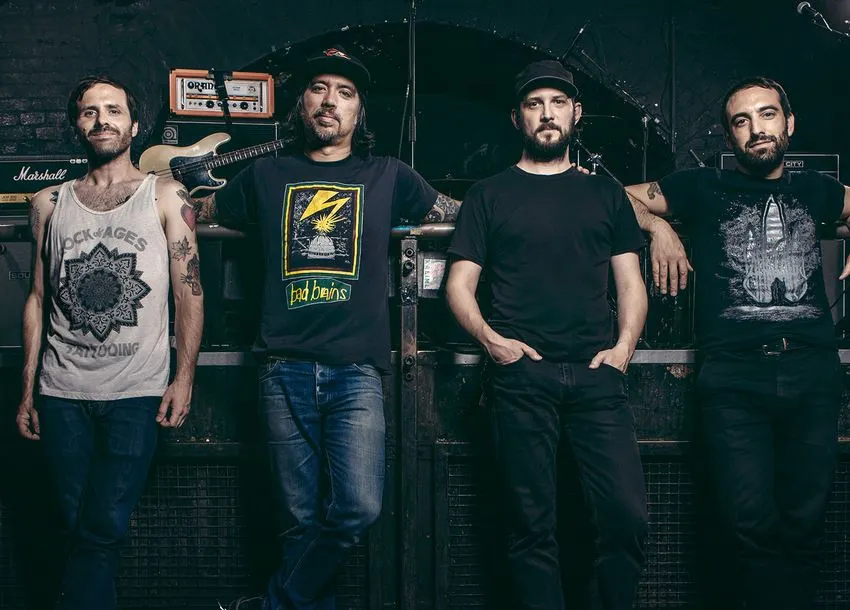 Elder must make their scene fellows envious, so much their mastery irradiates each stage they tread upon. And all with a confounding humility. The appointment is taken at 9 pm on Saturday on the Desert Stage for a set will be nothing but brilliant, and we hope, also presenting some of their new material.
In less time than it takes to pronounce their name, Pigs Pigs Pigs Pigs Pigs Pigs Pigs take you into a whirlwind of sludge bravado, led by a frontman ready to pull you by the shorts if you don't come and party with them. We won't need to be asked twice, as the Desertfest crowd will surely be very willing to turn the Canyon Stage upside down on Saturday night.
Poland is not only a good place for mushrooms, it is also a place for big smoky doom. Belzebong won't say the opposite, as this upcoming Desertfest appearance feels like a homecoming… and on the main stage to make us taste their heaviest local flavors, herbaceous departement.
Greek doomsters Acid Mammoth made the small Vulture Stage overflow last year, so their pachydermic doom consequently pushed the walls and will be able to blossom on the Canyon Stage for an unmissable performance on the Friday.
It's a long way to the top, yet Slomosa has already made quite a journey for themselves. Within a couple of years, the foursome has rejoiced "classic" stoner fans by injecting some Norwegian freshness into the formula, alongside their infectious good vibe on stage.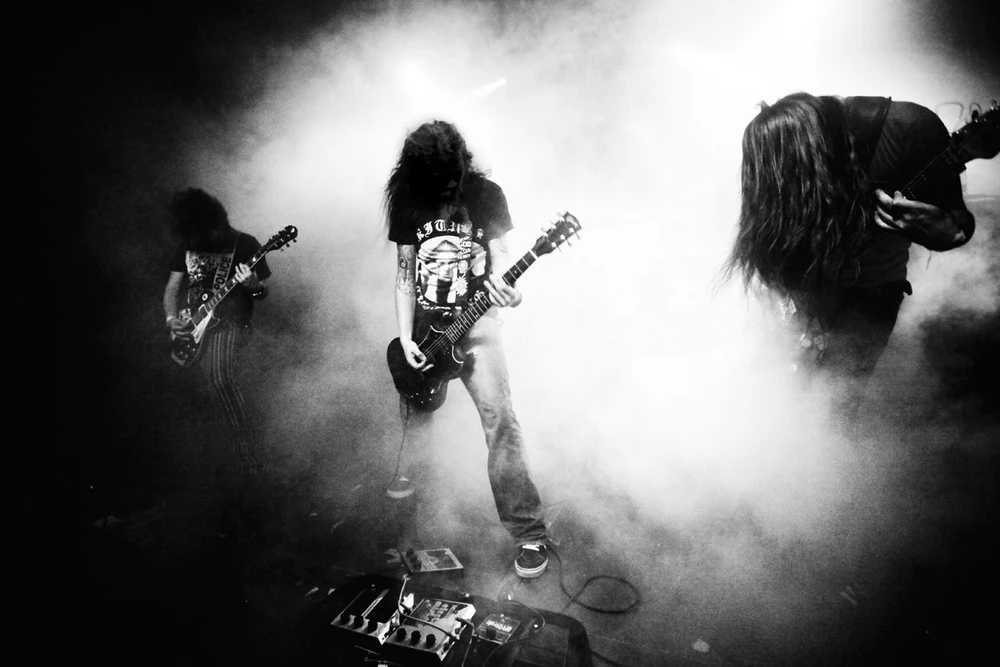 Stygian Bough is the unprecedented collaboration brought to us by Desertfest Belgium for this 2022 edition, making Bell Witch and Aerial Ruin collide for a unique project. The encounter was captured on tape by the master Randall Dunn, blending one's elegant dark folk with the other's funeral doom. And when two celestial bodies telescope, the entire universe is turned upside down, so hang on.
The Belgian edition of DesertFest is always a great occasion to get struck with the vitality of the local scene and My Diligence will prove it with greatness. Even better, those who still haven't got over the Torche hiatus will find some comfort by listening to one of its most legitimate offspring.
And because French people are chauvinists, we couldn't be more stoked to welcome The Necromancers at Trix. They will celebrate the release of a new album that is nothing but fifty shades of heavy, a great opportunity to finally see their new frontman at the helm. Can't wait!
DESERTFEST ANTWERP – 14-16 October 2022 at Trix – 3-day passes on sale here
Find Desertfest Belgium on Facebook, Instagram and their website
Last modified: 5 October 2022