Unless you've been living in a survival bunker for the last three years, you have certainly heard of MONOLITH ON THE MESA. Settled near the picturesque town of Taos in New Mexico, this unique 3-day open-air gathering hosts the finest major and up-and-coming acts from the heavy rock, doom, stoner and psych realm that will blow your minds. But above all, this is your chance to feel the high desert mesa experience with a stunning backdrop of canyons and mountains as far as the eye can see.
You got it: Monolith On The Mesa is the late summer event you don't want to miss if you're around the US of A this mid-September. Tickets are still available as we write this, so don't miss your chance to catch mighty desert rock acts Yawning Man, Stöner, Nebula, Mondo Generator, Mario Lalli & The Rubber Snake Charmers, Red Mesa, but also The Obsessed, Eyehategod, Ecstatic Vision, REZN and many more (full lineup below). And as the promoters say: "the starry night sky is life-altering on its own, but coupled with the sonic vibrations, it becomes truly transcendent."
The festival performances will be adorned by a unique analog liquid light visual performance from the one and only Mad Alchemy Light Show.
Monolith on the Mesa – September 16-18th, 2022 at Taos Mesa Brewing The Mothership outside of Taos, NM. Tickets on sale here. Find MOTM on their official website, Facebook and Instagram.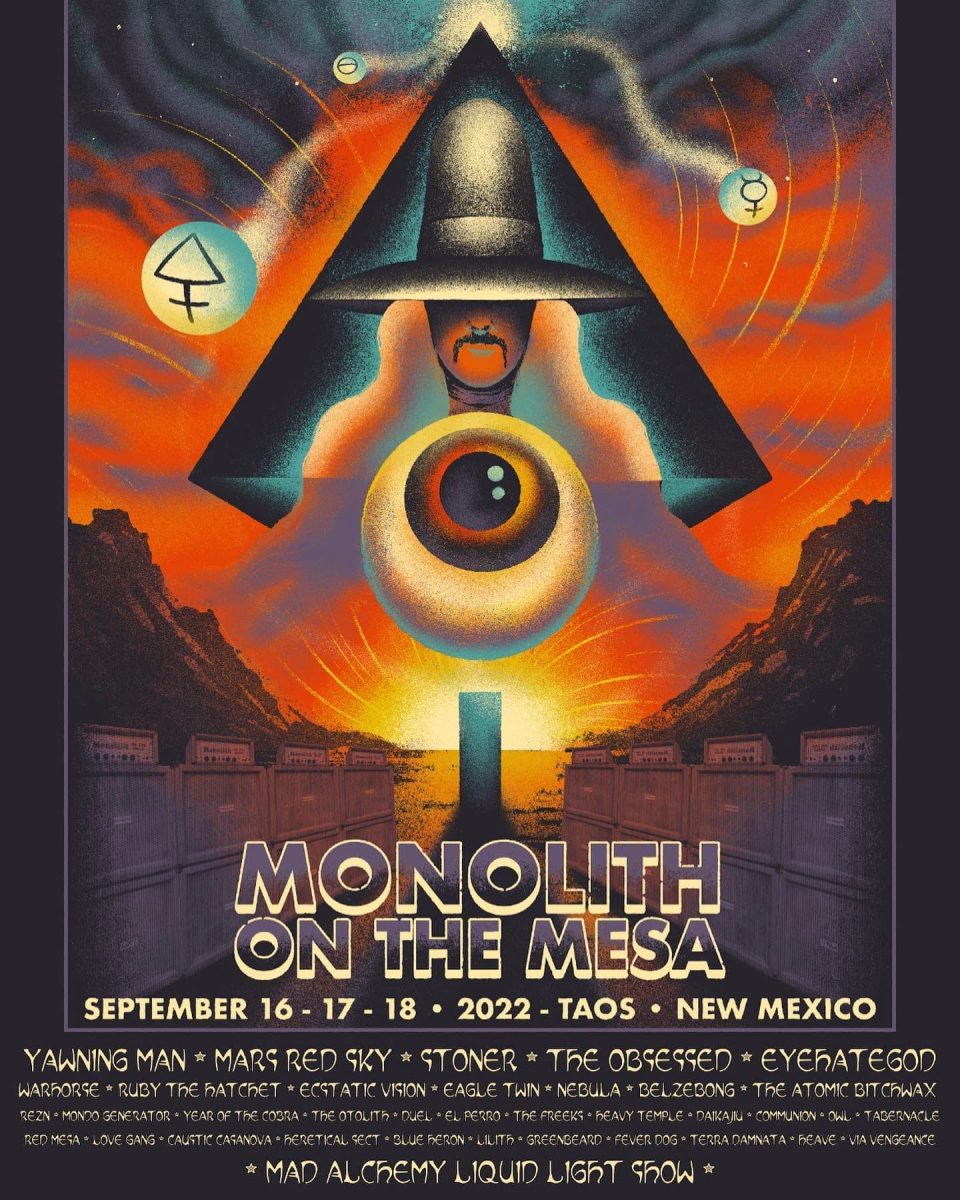 Last modified: 25 October 2022