I have a deep respect for Steak. And Reece Tee. If some bands remain pillars of the stoner rock scene — Kyuss in the US or Lowrider in Europe — Steak have been the "godfathers" of the British scene, which they saw reborn. They have been flag bearers, constantly pushing it forward with a lot of humility. If we are lucky enough to be able to enjoy the great European stoner and doom mass that is Desertfest, it is (among others) thanks to Reece Tee. Steak's riffmaster, Desertscene founder, and above all a purveyor and defender of a certain idea of underground music, one to be shared with friends, curiosity and fervor. Five years (an eternity) after "No God To Save", Steak present their third album "Acute Mania" on Ripple Music, whose release is both an achievement and a turning point in their career.
An achievement regarding the storyline they have crafted around their music. From the first covers of the "Disastronaught" and "Corned Beef Colossus" EPs, Steak displayed their love for comics, depicting themselves as a team of superheroes, warriors of the apocalypse ready to make the walls of your fave bar tremble. "Acute Mania" is only the centerpiece of an interconnected body of work that coincides with the album's physical release.
As a result, the vinyl will come alongside the "Steak: Mad Lord" comic book (written by Samuel Smith and illustrated by Rhys Wooton) that tells their adventures somewhere between a post-apocalyptic future and the feudal Japan of samurais. Quite a package for the fans! Today also sees the release of the "Mad Lord: Samurai of 1000 Deaths" short film (directed by Samuel Smith), whose soundtrack was entirely written by the band. Excerpts from the movie were used in their "Ancestors" video which you can watch below.
This album is also a turning point in songwriting. The Steak sound is a token of fat riffs combined with a sharp sense of melody for a groovy and heady result: the subtle line between a classic and genre clichés, a bit like the usual filet de boeuf à la carte… coming from your finest brasserie. Maitre d'Hôtel butter, please! On "Acute Mania", The Mighty Riff lets the melodies blossom, crowned by Kippa's striking vocal performance of Kippa and a guest appearance from Chantal Brown from Vodun (my god the "Mono" finale, as if only the power of a soulful voice could take the energy of all those heavy riffs!). That's when "soulful" takes all its meaning. The rhythmic backbone might be less aggressive and abrasive than it used to be, but it has become much deeper. Each track depicts a different story from the previous one without leading the listener astray. The bluesy aura becomes the only remnant of the band's trademark 90s stoner influences. But what makes British bands so special is definitely their rooted rock and pop culture: this asset makes a track turn into a song when a single instantly turns into a hit song. Drawing as much from the best of American rock tradition as from their local heritage, Steak get out of the stoner formula without dropping the fundamentals.
Steak are well-known to drop memorable release parties for each EP or LP release. We couldn't have timed it better as Desertfest London's 10th-anniversary edition will coincide with the release. No doubt that the party will turn into a consecration.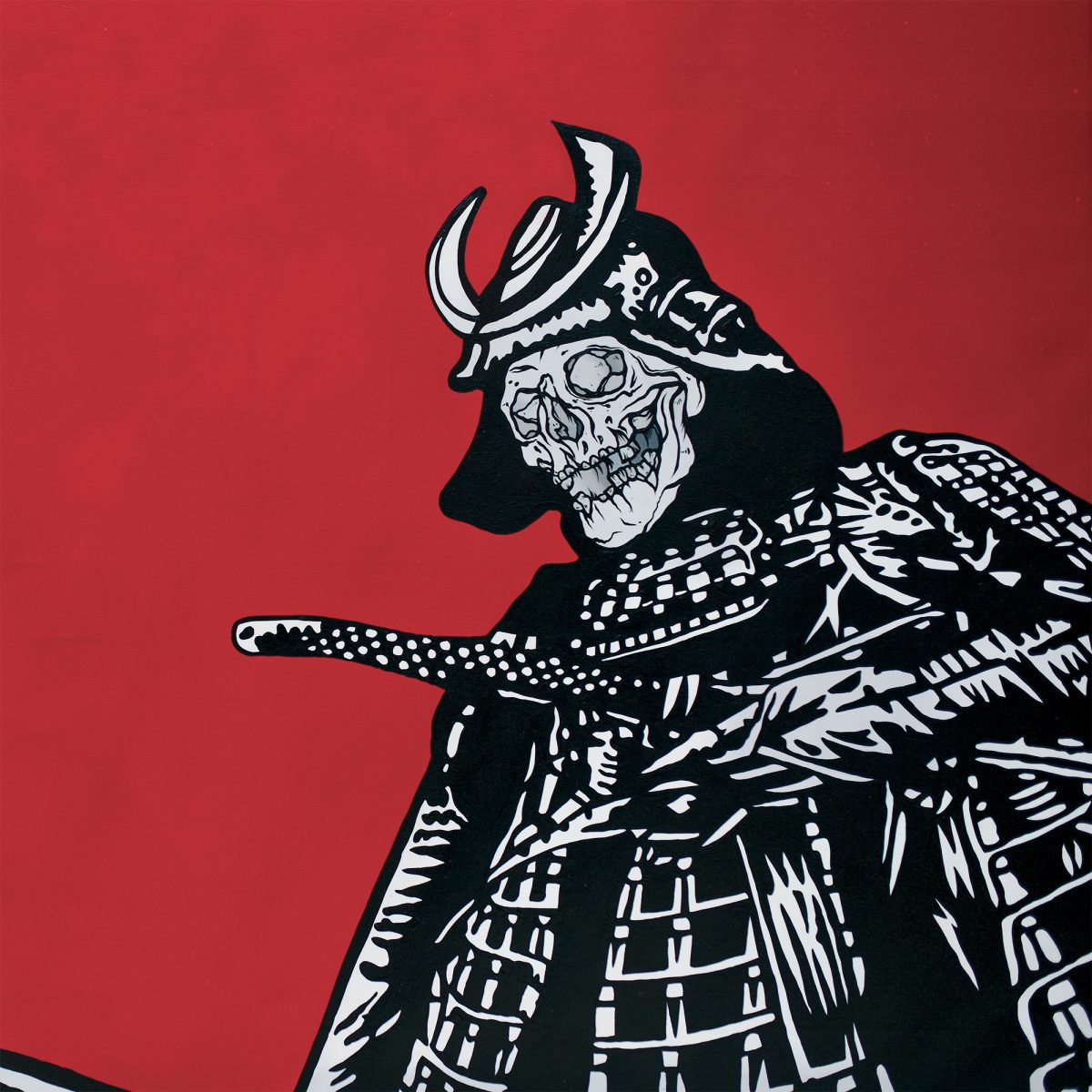 Last modified: 1 April 2022