One rarely encounters that unique sound that draws you in and alerts your senses…that rare quality in a musician that forces you to listen more closely and pay attention. South African musician and producer EVERT SNYMAN is exactly that – a talented songwriter and performer who has enthralled many an audience with his galvanic melodies, poetic, yet straightforward lyrics and hypnotic rhythms. We are stoked to present his brand new video "Operation Human Shield" exclusively today!
Based in Johannesburg, Evert has launched and collaborated on various projects, cementing himself as a versatile multi-instrumentalist, the most notorious of these being alternative rock bands, Pink Noise and Pollinator. Recording and producing all his own music at his studio in Auckland Park, he quickly become renowned on the local scene as the go to rock producer, working with bands like Caution Boy, Mad God and Ruff Majik, whose ranks he recently joined as a full time member.
What sets Evert apart from other musicians is the raw honesty of his music. He is a fearless and unabated songwriter and lyricist, speaking to emotions we often keep hidden – even from ourselves. Evert's powerful vocals range from angst-ridden screams to crystal clear melodies that cut through intense rock guitars, drums, and keys. Watch the video for "Operation Human Shield", the first single from his second solo album 'Hot Mess', to be releases on the 22nd January 2021 via Mongrel Records.
"Initially I just wanted to make a song in 6/8 timing with Jazzy drumbeat and piano. I don't know what some my songs are about until long after I've written them, but I think it's safe to say the lockdown had a fair bit of influence on this one." He comments.
"Operation Human Shield" is available to stream right here and on Bandcamp. Find EVERT SNYMAN on Facebook, Instagram and Bandcamp.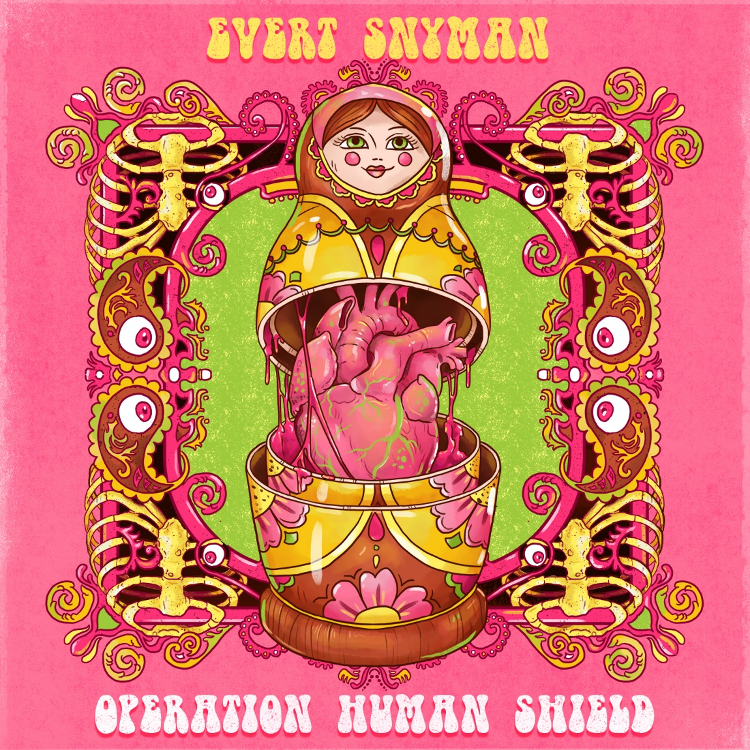 Last modified: 10 January 2021