America is not always the nation we think. Between flamboyant California and cosmopolite New-York, the hidden face of this nation-continent stretches as far as the eye can see. In the desolated countryside and abrupt wilderness of this American third world, scattered with dodgy enigmatic ghost towns that are both off-putting and fascinating, lost souls, lame ducks and rogue preachers all meet, abandoned by an overwhelming present. Lord Buffalo's music could be the soundtrack of this eerie scenery somewhere between True Detective and Twin Peaks. Here's for the vibe.
In religious writings, Tohu-Wa-Bohu can be described as a landmark-free environment. It's a vast, shapeless and meaningless space, like pre-universe before divine creation. Lord Buffalo intend to get to grips with this raw material like a potter shaping clay to craft a sinuous yet harmonious collection of depressive ruminations. This is how the Texan foursome breaks a burdensome silence, with screeching violins and hypnotic rhythms, dazzling and disorientating us. Slowly but surely, Lord Buffalo ill-use their instruments, building a fragile structure of mournful, and often hammered keyboards, hooting guitars and stentorian violins.
A brooding and unexpected beauty emerges from this organized chaos, and it prevails anytime charismatic and driven frontman Daniel Pruitt decides so. He seems to position himself as a mystical preacher in the middle of this sonic whirlwind: when he sings, the beauty of the world appears before our eyes. The band serves this revelator, somewhere between a scarred Mark Lanegan and a haunted Nick Cave. Just listen to the album's centerpiece and turning point, the majestic and finely-crafted title track "Tohu Wa Bohu", and you'll know what I mean. As if this primitive mixture made of earsplitting sounds had just been just tamed, the following tracks get more delicate and celestial (« Kenosis »), not to say almost lighthearted (« Heart Of the Snake »), under the spell of a singer turnt crooner. As the final demonstration of his mastery, closing instrumental « Llano Estacado No2 » is an apocalyptical crescendo where the rest of the band rocks out in a virtuosic outburst until complete exhaustion, like the last breath of a body collapsing in the desert dust.
This is a miracle operating throughout forty one minutes. We will retain a weird and fragile beauty, whereas the entire record is nothing but tumult and a deep dive into the darkness of those tortured souls.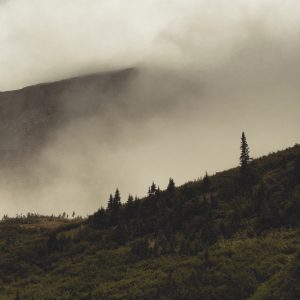 ARTIST: Lord Buffalo
ALBUM: « Tohu Wa Bohu »
RELEASED: 13th March 2020
LABEL: Blues Funeral Recordings
GENRE : Dark folk / Gothic Americana
MORE: Facebook / Blues Funeral Recordings
Last modified: 6 March 2020