GROTTO are three friends who are seemingly Elder fans, and like many of their peers in the psych rock realm, once came up with the idea of jamming the heck out of these tunes for the sake of it. With barey eleven tracks released in four years, they haven't been exactly seeking their way to mainstream fame, and to be honest, these guys are good — and so are their artworks, fitting those lysergic build-ups all of us organic substance lovers crave.
Yet the latter is not enough to justify the hype and sympathy for a release that could be a cool demo or B-side, but nothing close to a full-length. I know, "Lantern of Gius" was never claimed as an album: it's actually a two-track EP, regardless of their length.
This makes me wonder: can you address a topic by writing two sentences in twenty lines, and expect the reader to get the overall meaning thanks to punctuation? Or don't you care of what people will get out of it? GROTTO made me feel this way: these two sentences were so lengthy that I've never really seen through it, and whenever I managed to reach its final notes, I wasn't sure of what it was all about.
Bear with me, I'm intrinsically no fan of long jams and useless improvisation, but not everyone is called Sleep and bold enough to deliver fifteen-minute masterpieces as soon as they hit the 'record' button. There are chances GROTTO will delight many fans of the heavy psychedelic genre — however I hear nothing but a retread of Elder, whereas the Belgian trio could have easily crafted shorter, catchier tracks, and catch my attention instead of losing me in their sonic digressions.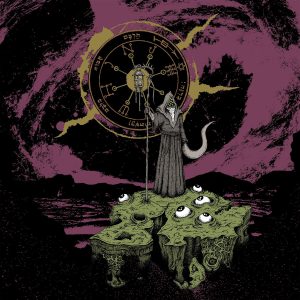 ARTIST: Grotto
ALBUM: « Lantern Of Gius »
RELEASED: 18th October 2019
LABEL: Stickman Records
GENRE: Psychedelic/prog heavy
MORE: Facebook / Bandcamp
Last modified: 6 February 2020