As if the sole idea of joining the annual
ROADBURN

mass wasn't enough, our French wordsmith Razort concocted a special "gehenna" menu with the most crucially heavy and uncanny acts to perform at the Tilburg festival, between the now emblematic 013, Het Patronaat, Cul de Sac and Extase venues. From Coven to Aluk Todolo, from Carpenter Brut to Fange, here's 30 (more) reasons to join the cult this year.
† † † THURSDAY 20TH APRIL 2017 † † †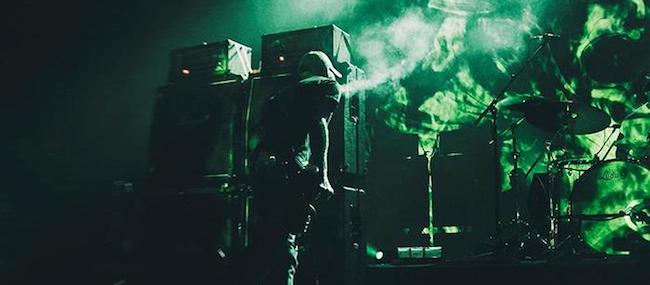 On this first day, you can already count on a massive eardrum scrubbing with BONGZILLA. Brilliantly illegal, the masters of all US doom filth will crush our brains while performing their album Gateway in its entirety. Expect some thick, 'aromatic' smoke to fill the room, and riffs that spin, spin, spin around your pour souls.
You also don't want to miss COVEN. Why? At a time everyone praise Black Sabbath for being the ultimate heavy lords, they often forget about the legendary American outfit (who seemingly influenced Ozzy and friends in their time). Also, it will be their first performance ever in almost twenty years, so I guess nothing beats that argument.
A mysterious procession answering to BATHUSHKA will deliver their own black mass under the festival's chapel Het Patronaat. We couldn't dream of a better setting for this band, with acoustics suited to the Polish outfit's choirs. Coming from their remote forest for city dwellers' hugest delight, this will be the return of North America's finest WOLVES IN THE THRONE ROOM. A trip to the stars in the form of oneiric tales told in a primal language, no less.
Also on the to-do list: the sublime and oh so enthralling Subrosa ; hip-hop psych UFO Dälek ; Rome's delicate, spell-binding neo-folk ; stoner norsemen Suma, high in Valhalla ; the bone-crushing anthems of NYC sludgers Unearthly Trance. – VIEW THURSDAY LINEUP
† † † FRIDAY 21ST APRIL 2017 † † †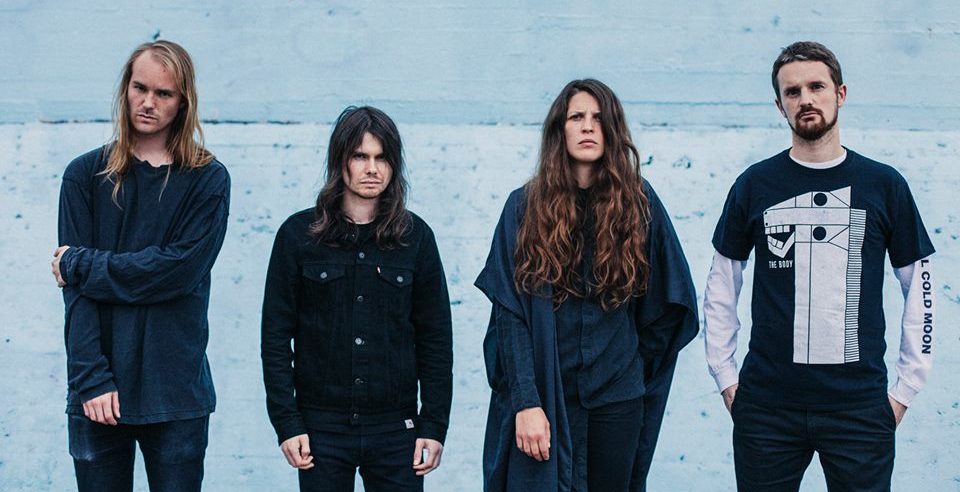 Iceland's heavy scene will be well represented on this second day with ZHRINE's very own blend of angst-ridden atmospheric black metal and esoteric funeral doom, which you can enjoy with their marvelous debut Unortheta. Somewhere between post-hardcore and black metal, Belgium's very own OATHBREAKER will treat the Roadburn crowd to a mind-bending and unmissable experience, moving from light to darkness in a snap – like fellow heavy-mongers Amenra.
And as the Roadburn is used to treat us to curiosities, France's PERTURBATOR will be one of the cornerstones of this second day, putting on an electro synth-wave show like no one else before. James Kent is set to mesmerize the audience under the evil chapel, dragging us in his slightly kitsch, definitely satanic, totally virtual post-apocalyptic world. Needless to say that BARONESS are on our bucket list, as we're can't wait to find back the Savannah poets' dreamy, progressive sludge, all in purple and pink. Count on MAGMA to prove that the French still have their way with innovation, and it's been the case for about 40 years now.
Also on the to-do list: Zeal & Ardor, for their unique blend of blues, gospel and industrial black metal ; yet another French outfit, Fange, who are about to shove our innocent mugs into their murky, dirty sludge… just as King Woman, on the doomier and more experimental side of the force. – VIEW FRIDAY LINEUP
† † † SATURDAY 22ND APRIL 2017 † † †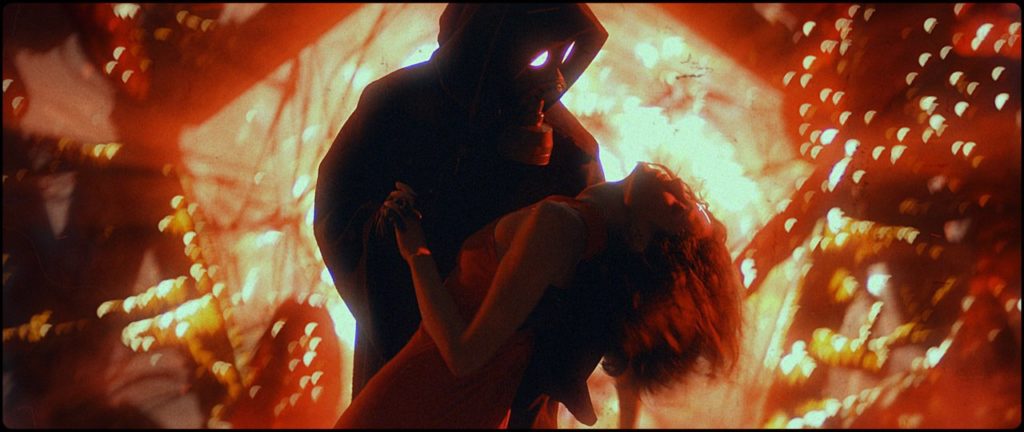 This third day will be devoted to psychedelia, and what better representatives than Finland's spacemen ORANSSI PAZUZU. A long, icy space trip on acid awaits, for us to get lost in the twists and turns of their experimental metal… Expect the same treatment from their Norwegian neighbors MYSTICUM. The band who invented industrial black metal are back in the saddle after a long hiatus, determined to malevolently inject some psychoactive substances in our poor mortals' ears and eyeholes.
In a warmer, 'softer' – but still satanic – vein, today's other French darksynth artist CARPENTER BRUT is a safe bet, if you feel like shaking your butts in the pit! But don't get us wrong, we don't want to drag you too much in the light: AHAB are about to descend on Tilburg to play their absolute masterpiece The Call of The Wretched Sea in full for our greatest delight.
Also on the to-do list: Aluk Todolo will drown us in the limbo of our own souls with a full rendition of their latest offering Voix. Don't miss your doom fix of the day with Slomatics, and definitely lend an ear on the festival's most intriguing collaboration, with The Bug and Dylan Carlson (Earth). – VIEW SATURDAY LINEUP
† † † SUNDAY 23RD APRIL 2017 † † †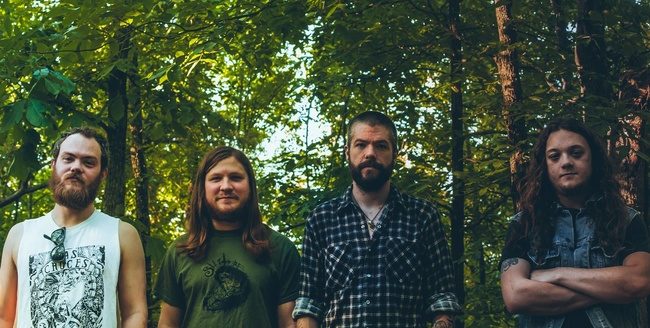 We decided to take it slow on this fourth and last day at Roadburn, and thought that Lyon-based LES DISCRETS' poetic shoegaze would do the trick just fine. Enchanting and melancholic, dark without being creepy, Fursy Teyssier and the team are back at Roadburn to tell fabulous stories filled with reverb and catchy melodies. Still slow, nothing but heavy and just as lovely, PALLBEARER, are about to mournfully raise their wall of doom, reverb-drenched frequencies.
Norway's legends ULVER are set to present their newest offering ATGCLVLSSCAP on the Main Stage ; you also don't want to miss the awesome INTER ARMA while they'll deliver their well-acclaimed death-sludge-black metal, just as you don't want to miss SUMAC' catchy doom steamrollers and GONG's progressive rock infused with jazzy psychedelia. – VIEW SUNDAY LINEUP
ROADBURN 2017 – April 20-24th in Tilburg (NL)


Friday, Saturday and weekend tickets soldout


Grab your Thursday and Sunday pass here
– Website, Facebook and Twitter –




Last modified: 25 April 2017