I'll be honest with you guys: unlike my fellow editors and writers in the scene, at no time in 2015 I had the feeling of living an outstanding year in music. Of course, there has been this bunch of releases coming from the few "greats" of this world, but none of them put me on my knees. In the end, it was more a year of fine discoveries and newcomers of excellency. From a Gallic point of view, going through the chaos that 2015 has been for many of us could only be softened by three things: music, good friends and good beer. This led me to a rather extensive list of all welcomed outings in doom, stoner and rock of 2015.
✭✭✭ MASTERS OF HEAVY ✭✭✭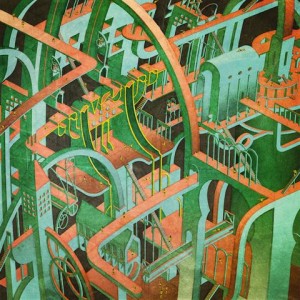 GRAVEYARD "Innocence & Decadence" (Nuclear Blast Records)
Graveyard have become a well-oiled machine over the years, yet there's nothing more exciting than getting new music from them, especially when you know that founding guitarist/vocalist Truks Mjorn is joining them again. The Graveyard 2015 vintage works. Like hell. The production is fantastic, and these driving-on-the-fast-lane hard rock songs mingled with soulful ballads makes it a fabulous music experience from beginning to end. To all the fans who've been moaning about the band not releasing a "Hisingen Blues 2": get over it, and appreciate a wonderful offering from one of the greatest rock bands of the 2010's.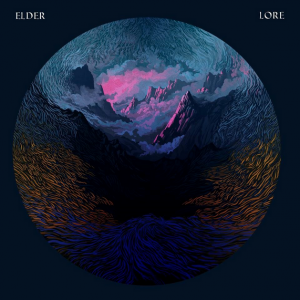 ELDER "Lore" (Stickman Records)
This third record is the proof that the Boston trio won't stop surprising… and mesmerising. Like a polished gem, "Lore" has so many facets that you can't just seize each one of them at first glance. You have to plunge deep into it and let your soul float, like a proggy stoned-out trip in Wonderland. Nick DiSalvo is such a brilliant songwriter, and I really can't wait to see what the guys have in store for us on the next album… 
MASTODON "Once More Round The Sun" (Roadrunner Records)
This is only after a random appearance on my genius playlist that I realized Mastodon's new album wasn't as bad as I imagined. Maybe seeing them killing it at Hellfest last summer played a part in rekindling my flame for the ATL foursome… Anyway, this album hit me right in the guts, the "Remission" way. Previous effort "The Hunter" was the sediment in the test tube – don't get me wrong, it contains some incredible songs – and "OMRTS" is definitely their heaviest creation since "Blood Mountain", with super catchy pop-tinged choruses on top of that. It's a WIN.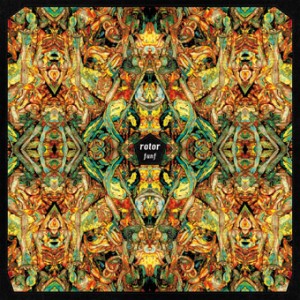 ROTOR "Funf" (Elektrohasch Records)
These guys. Oh, THESE GUYS. Can't there be a greater comeback than German riff-mongers Rotor's? I doubt it. From the first notes of "Echolot" to that beast of fuzz that "Vollast" is – the most intoxicating song of 2015 hands down – until the last synth echo of "Weltall Erde Rotor"… Everything in there is substantial, and deserves your awareness. Germany proves to be the land of all sorts of magic once again.
✭✭✭ RIFF ENCHANTERS ✭✭✭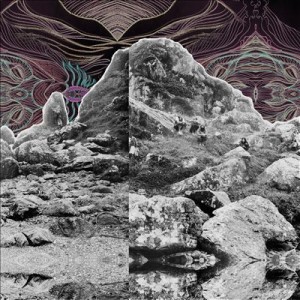 ALL THEM WITCHES "Dying Surfer Meets His Maker" (New West Records)
When I listened to "Dying Surfer Meets His Maker" for the first time, I told myself "dayum, something REAL is happening in there!". So many bands are ripping off each other nowadays, and then All Them Witches turned up with that sound of their own, exploring a whole new continent of creativeness. I love the fact that it blends lots of fuzziness with folky, aerial, introspective moments on top of quite otherworldly soundscapes. This is not an album, this is an experience. Open your soul and escape.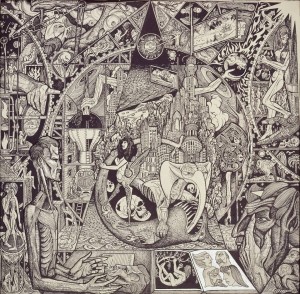 LUCID SINS "Occultation" (Totem Cat Records)
The retro-rock wave has painfully kept sustaining its momentum over the past two years, so you'll find the best music only if you dig deeper in the undergroung. Get off the beaten track, find a cool DIY label like Totem Cat and discover a band that just gets it 100% right. Lucid Sins don't pretend, they embody the late 60's-early 70's psychedelia like never. Dirty, lo-fi and occult.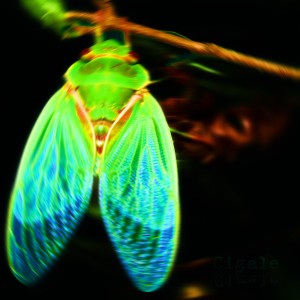 CIGALE "Cigale" (S/R)
What a beautiful piece of music "Cigale" is. It is like a celestial trip, a magic journey into the heart of the dutch forest. It just sounds like nothing else out there. The best part of it is that you wouldn't be able pigeonhole it, yet the whole record remains incredibly coherent and captivating from start to finish. I was truly saddened by the passing of their guitarist (also former Sungrazer) Rutger Smeets a couple of months ago, but it still brings joy to think that he left such a wonderful legacy. Pure magic from beyond the stars.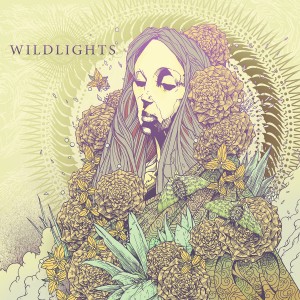 WILDLIGHTS "Wildlights" (Season Of Mist)
Everything Jason Shi touches… This guy and his epic poppy vocals win any time. Listening to Wildlights feels like witnessing ASG jamming with Baroness on top of a mountain. You're on top of that mountain, taking the view of a rocky landscape, and you suddenly jump off that cliff, paragliding as far as the wind will take you… and BREATHE. This is the thing: Wildlights sort of came out of nowhere and brought a breathe of fresh air in an overly saturated rock world. "Wildlights" brings pure riff power on the table, while adorning itself with loads of melody, and majesty.
✭✭✭ INTO THE LIMBO ✭✭✭
MONOLORD "Vænir" (Riding Easy Records)
Is there anything that remains to be said about Monolord that we haven't said already on THC? Simple: Monolord has been the best new doom act to arise in the last few years. Following their face-melting debut "Empress Rising", "Vænir" continues their heavy and fuzzy march upon the world. And if you ask me, it's an epic journey that awaits any listener. Sweden has just found its new doom Kings.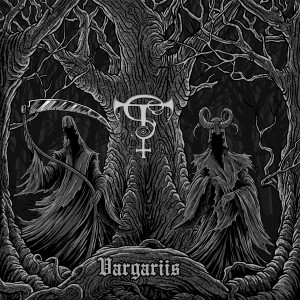 TOMBSTONES « Vargariis » (Soulseller Records)
This second album from blackened doomers Tombstones is simply their best effort so far. And saying they play doom would be quite reductive, as there is a real old school heavy metal vibe all along the record, but the darkest moments just nail it deep down. "Vargariis" is kicky as hell, with loads of good surprises in it. Needless to say it must be played at maximum volume!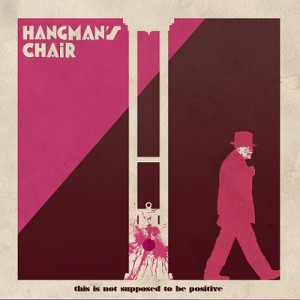 HANGMAN'S CHAIR « This Is Not Supposed To Be Positive » (Fear Music Satan)
Ah! Now is time for me to give a shout out to my fellow Frenchmen. Unlike Sweden or Great Britain, we can't boast about having a myriad of doom bands out there, but when we do: these are freaking good (like Year Of No Light or Monarch!, just to name a few). And we definitely can be proud of what Hangman's Chair have achieved so far. As their new record's title indicates, you'll found a ginormous amount of gloom and doom in there, topped off by powerful melodic vocals. PO-WER-FUL.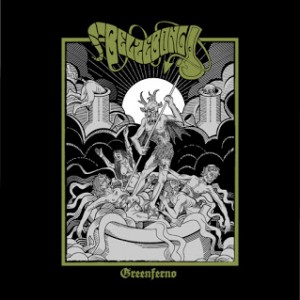 BELZEBONG "Greenferno" (Emetic Records)
I don't know a doom band who is as influenced by dope than Belzebong. Over their eight years of riff decadence, grass and fungus have infiltrated their name, artworks and riffs, to the extent that you wouldn't even need any narcotic to experience a trance when listening to their tunes. "Greenferno" is pure Belzebong. Nothing quite groundbreaking in there, but subtle melodic experiments, with a little bit more soloing and noises than usual. Nothing feels better than a weed-infused symphony, and this is exactly what "Greenferno" is offering right now.
Last modified: 20 November 2016