A double challenge awaits 

UNCLE ACID & THE DEADBEATS

 in Paris tonight. First one is their ability to defend their fantastic new album, their most radical in some way, for its detrimental approach and will to lay filthy atmospheres at the cost of a proper rock'n'roll efficiency. Their second challenge will be to satisfy the Flèche D'Or audience, despite the venue's poor PA. The attendee has either the possibility to stick to the front stage in order to get more volume, or step back a few feet and then hear the person next to you's breath…
While we talk, Swedish hard rockers SPIDERS were chosen to open for Uncle Acid on this European tour. Their music is more aimed at a rock audience, offering catchy tracks in the same vein as Blondie or The Runaways. It's not their first time in Paris, and these talented musicians and hearty vocalist always leave a nice impression, although their memory won't remain. I can't help but notice their questionable taste for glittery clothes, that make the bassist look like an disciple of Beef of Phantom of the Paradise. Probably what gives them such a charm.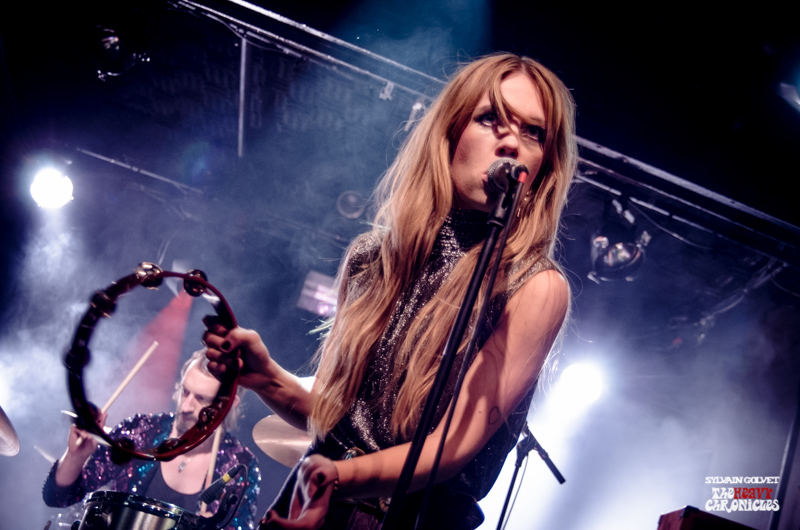 And when it comes to charm, well UNCLE ACID & THE DEADBEATS never fails to seduce us… in a more bewitching and evil way. Anyhow, it may be the anticipated result of this intro taken straight from The Devil Rides Out. The first notes of "Waiting for Blood" echo, then doubt starts assailing me: vocals are hardly audible, the overall sound balance is rather sloppy with Kevin Starrs' guitar prevailing when he's obviously not quite in full possession of the new riffs. The spell isn't working (yet) and the band seems a bit restless. The reason is simple: the tour only started tonight and they need to get their bearings on the new songs.
The first 2-3 songs convey the same feeling, then "Death's Door" and "13 Candles" kick off and UA&TD finally seem to get back on their musicians' feet and get going on a sabbathian heavy – just as boogie as it should be, the guitars alchemy building up to a thick groovy supported by skillful bassist, who doesn't hesitate to add some extra notes to his original licks. Here's the Uncle Acid we know! The crowd is finally starting to warm up, and gets amped up on old tunes from Vol.1, or even on newer "Pusher Man" and the band's classic "I'll Cut You Down".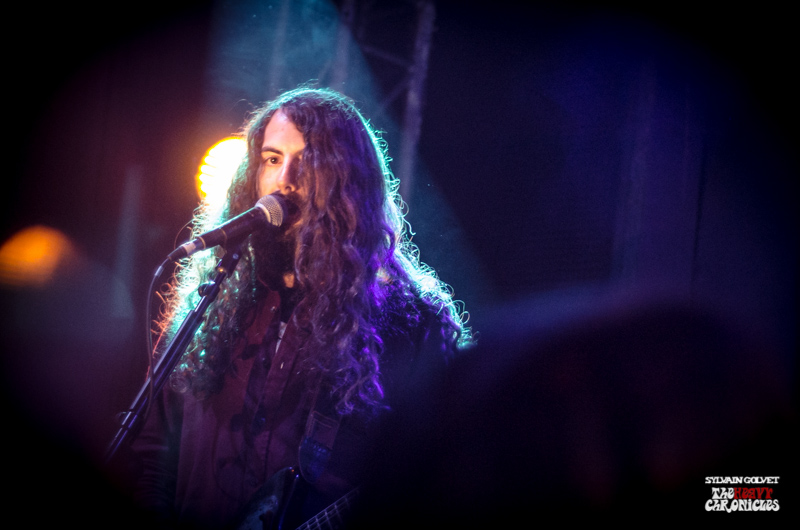 However, the show won't be devoid of black points: drums sound too clean and twangy that really doesn't fit with the atmosphere. Not to mention the venue's bloody volume I was mentioning earlier, even the crowd is asking the engineer to turn the volume of the PA up! Still, the talent remains indisputable and people make no mistake about it, rewarding the band witha few stagedives and moshpits.
Now we're only waiting for Round 2 in Paris… in a better venue.
Last modified: 27 April 2016