Okay okay, I know I should have posted this before, but hey better late than never (and last minute train/flight tickets are always cheaper). This article is more than an excuse to post great flyers on my blog, it's also the time for you to be aware of 3 rocking heavy summer festivals you shouldn't miss for any reason.
STONED FROM THE UNDERGROUND : if you crave for stoner, sludge and doom, if you missed ROADBURN (like me) then you shall catch the train with this one. It will take place in Alperstedter See, Erfurt (Germany) on July 6th and 7th!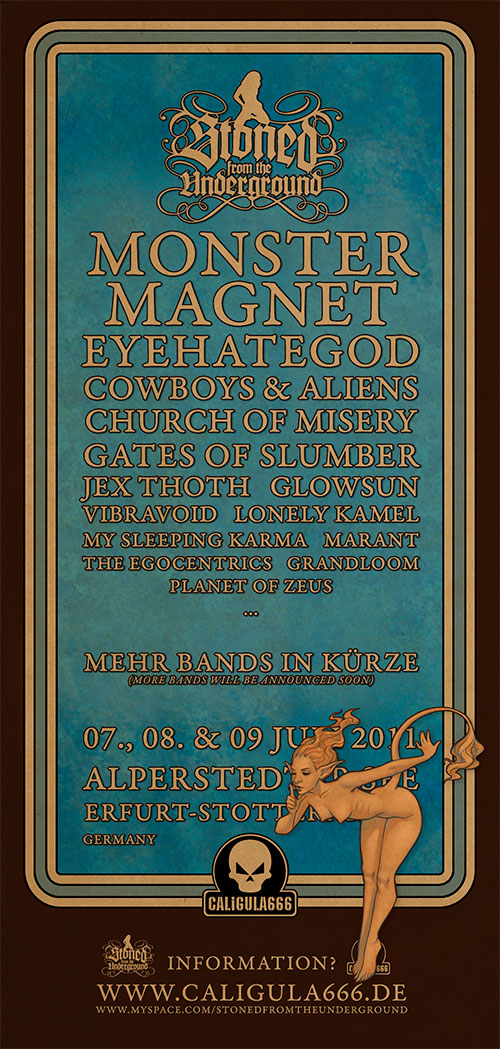 LÉZ'ARTS SCENIQUES festival in Sélestat on from July 14th to July 16th, with a hell of a lineup for each day brings you heaviness in a thematic way, with METAL, ROCK and RAP headliners. Check this out :
Last but not least, MOTOCULTOR FESTIVAL in Brittany on August, 19th to 21th. It'll be metal, it'll be brutal, it'll be fucking heavy !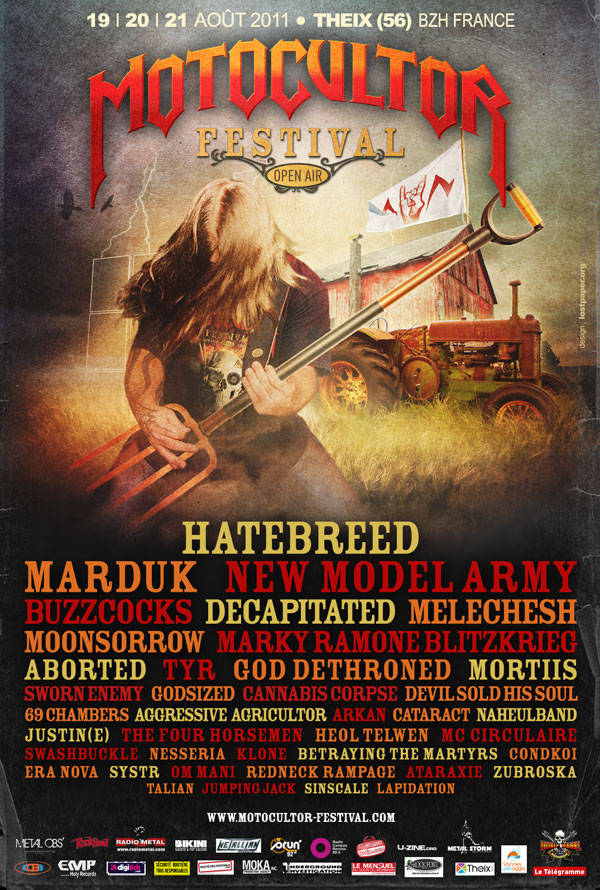 You thought you would get fucking bored this summer ? Now you know everything about the places to be !
Last modified: 11 February 2015