How would I possibly sleep on that release? The crème de la crème from the Toulouse metal scene with members of Gorod, Psykup or Drawers: I was hyped from the get-go. And when I finally clicked play, it became exhilarating. Let's dive deep into this fall's sledgehammer!
Ahasver take their cue from all corners of metal and make it their own. We get fat and tense sludgy riffs, at times hardcore lead vocals, at times Mastodon-like melodies, a lot of dissonances reminiscent of early 00s post-hardcore, and tinged with black, death and fusion metal depending on the track. It's a chaotic mess that makes up for the lack of coherence with A-tier songwriting, superb production and a refreshing approach. There are no artifacts, just a band of guys mastering their art and crafting eight songs that take us through all the possible emotions the vast universe we call modern metal has to offer.
"Peace" is a very good example of this melting pot with the Baroness-ish harmonies (as also heard on "Tales" or "Sand") but also blast beats from the golden era of black metal, sonic dissonances à la At The Drive In, a guitar solo in the best 90s fusion style — not too surprising as a guitarist from Psykup plays in Ahasver — and all that within 4 minutes and 12 seconds. And while it's true that with such great variations in styles and feels, the identity can be lost at first, there are quite a few distinctive characteristics that we digest over the listening sessions.
The shift between clean vocals, filthy and post-sludgy roars and hardcore/post-hardcore screams are always unexpected and inspired. These permutations are even more appreciated knowing that you will not find any stereotypical verse-chorus structures on this album (it would not have fit anyway).
The common thread seems to be the search for beauty in dissonance and control in giving ourselves up. Rarely have I listened to an album so melodically intricate and emotionally charged in its foundations and yet constantly delivering so much dissonance. There is always a little noisy element, diminished chords, unexpected key changes, poly harmonies or so to tickle your ear in the best possible way. The rare pauses are only there to release the pressure and for us to catch our breath before the next tidal wave (such as the excellent middle section on "Dust"). In the middle of the highly adventurous tracks, the band also knows how to hit us harder with the super effective tracks "Tales" and "Wrath".

By the end of the album, "Sand" sounds almost like a doom track in this context, being the heaviest and most melodic track on "Causa Sui". It's almost as if the band wanted to share a lullaby with us before the final track "Kings". And while this last song is 9 minutes long, it's one of the most in-your-face anthem on the album. Here again the style shifts are drastic and I fell in complete love with this round and perfectly distorted bass line just after the 4 minutes mark, a delight.

Of course, many will recognize the "Pale Blue Dot" speech from the amazing Carl Sagan that takes us by the hand as we finish our journey for a few last minutes. It is funny to think that we are trying to get our equilibrium back in this noisy ambiance all the while Carl Sagan is giving us a lesson in humanity and humility by the cosmic vertigo of our own pointless gesticulations.

Ahasver offered us with this first effort a real slap in the face, literally. "Causa Sui" can be a bit tough to comprehend or even to appreciate fully at times. But the album is filled up with good ideas, well-thought patterns and everything is so well crafted that I can only admire this work. Some might feel it's a bit cold in its delivery but I found a more human heat in this project, coming from men who have absolutely nothing to prove anymore but still wanted to jump into a super tricky exercise. In fine, this first album is powerful, innovative, super creative and it's way enough to please me!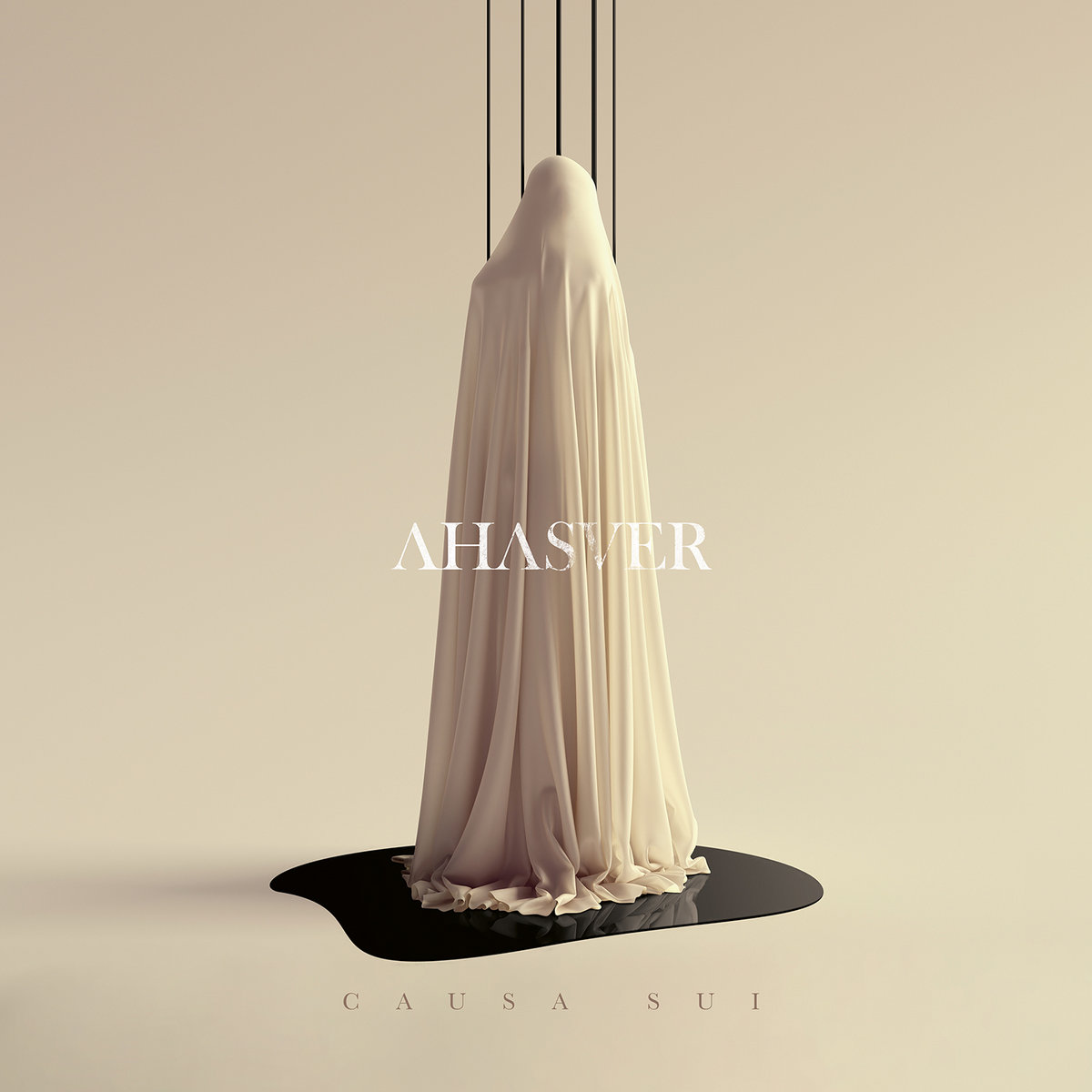 Last modified: 12 October 2022