Beware, the following review is no call for hope and optimism. Today, we go back to the great north of Germany to get smashed by KAVRILA's brutal sludgecore. 2021 was a busy year for the band as their last EP "Rituals III" came out in spring and they're already releasing their new full-length "Mor". We follow the same pattern the guys installed since day one. On EP they go for longer, moodier and more ambient tracks, while on album they focus on the straight to your face, full of rage approach. What we have here is a noise hardcore album with hints of sludge and post-hardcore. 10 tracks, 28 minutes, no time to lose, but believe me you are about to feel that huge slap in the face for days.
Did you stretch properly? Did you crack your knuckles? Ok, here we go then. We are on for a massive dose of sharp riffs, fast tempos and a voice, filthier than ever before, straight in our faces with the first five tracks. It's homogeneous and delivers a violent form of hardcore, dirty and magnificently dissonant. "Nebula" already shows slightly more grungy influences while "The Facts" is playing with modern sludge metal elements. This first half of "Mor" is perfectly executed, an outlet that leaves very minimal room for nuance and creativity.
It's only with the amazing eponymous track and its tense bassline and bouncy riffs that the album opens up to be not so unidimensional. Worry not as it won't last, and we're back to hardcore land with some genre-defining backup vocals. Weirdly enough, this song also ventures into unexpected melodic parts, showing more of Kavrila's grunge stoner influences.
How can I introduce you to "Flay"? A brainless punk hardcore start that slowly drifts into black metal territories, while delivering intricate riffs hidden in the mix. What could have easily turned into chaos ends up being utterly coherent. A true gem. I also had to mention the Infectious Grooves influence on guitar for "RIP". The album closes with "Retribution", reminding us that Kavrila is so much more than a dirty hardcore band. Dark melodies, clever build-up, and a subtly unsettling ambiance and heaviness we had not heard yet on the record, for our delighted pleasure.
"Mor" follows up on the band's discography, a subtler album than the first listen could make you think. With its highly identifiable (and unusual) blend of hardcore, sludge, post-hardcore, grunge, black and doom metal, Kavrila deliver the perfect album to help us face the upcoming winter. Just don't forget to put a shot of whatever strong beverage in your hot chocolate!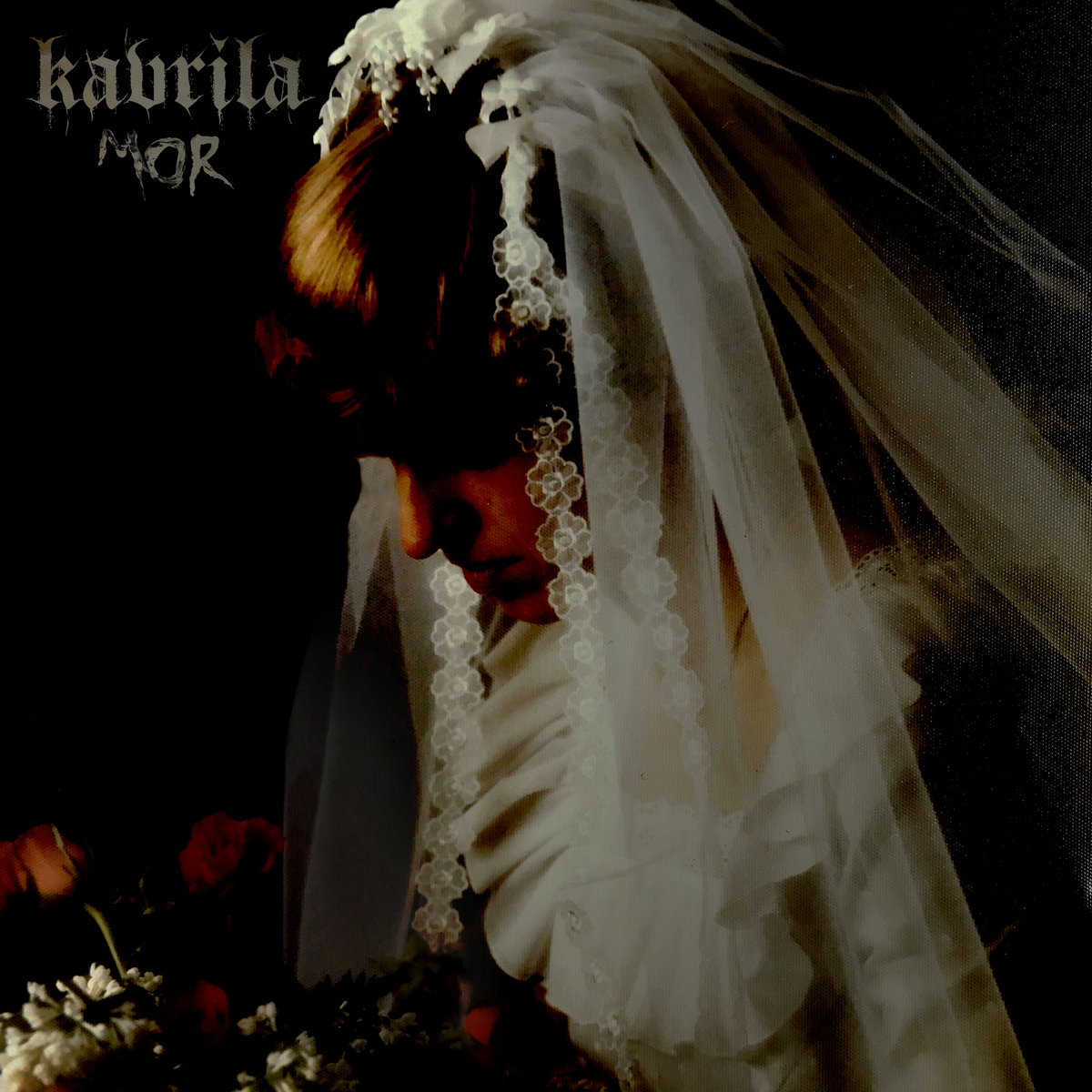 Last modified: 14 December 2021