Stiff legs, dark circles and zombie mode are symptomatic of this third day. I will do anything it takes to revitalize myself and make the most of this final lap at DESERTFEST ANTWERP. It's now or never! (PHOTOS: Sylvain Golvet)
My day starts on the front row for one of the most anticipated acts of the weekend: SLIFT. The French live up to their status of rising star of the psychedelic scene, propelled by the hype of their KEXP session and stunning new album Ummon. The trio delivers a gigantic performance on all levels: visual, sonic and scenographic. What a kick in the ass, a display of sheer talent! The audience is unanimously won over. A perfect way to kick off the hostilities!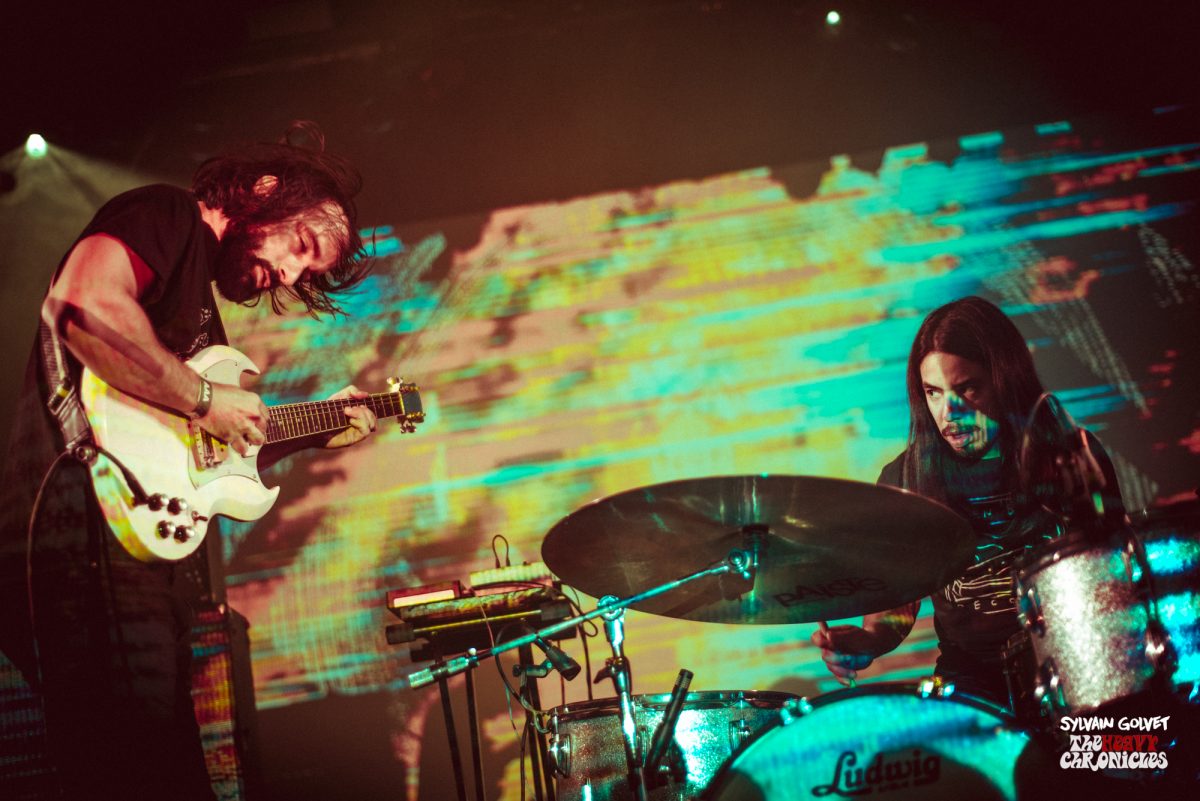 I arrive at the end of Velvet Two Stripes set on the Vulture Stage. A pleasant surprise: their rock'n'roll is groovy as hell, and their raw energy simply leaps out at you without any warning. Another venue, another vibe. Regarde Les Hommes Tomber is now playing on the Desert Stage, delivering a well-oiled ritual. Their post-black metal blends in a wide range of influences, enough to appeal to a rather fainthearted audience. As for me, the occult imagery is more of an entertainment than a real heart-stopper, but once the mix is adjusted, the magic happens.
I stay on the sonic rollercoaster and attend the beginning of Splinter's set. Their straightforward, party-friendly and atavistic rock'n'roll helps us have faith in humanity again and get a smile back on our faces. The small Vulture stage fits them perfectly, highlighting the former Death Alley frontman's wild dance moves.
Back to the crypt with Wolvennest's cold yet stunning ambient pagan doom ritual. Incense tickles the nostrils while our earholes get bombarded with riffs worthy of the Salem trial. A surprise appearance from Detrvire on vocals is the icing on the cake, but hell, the occult feeling of this Sunday afternoon is definitely too much for me.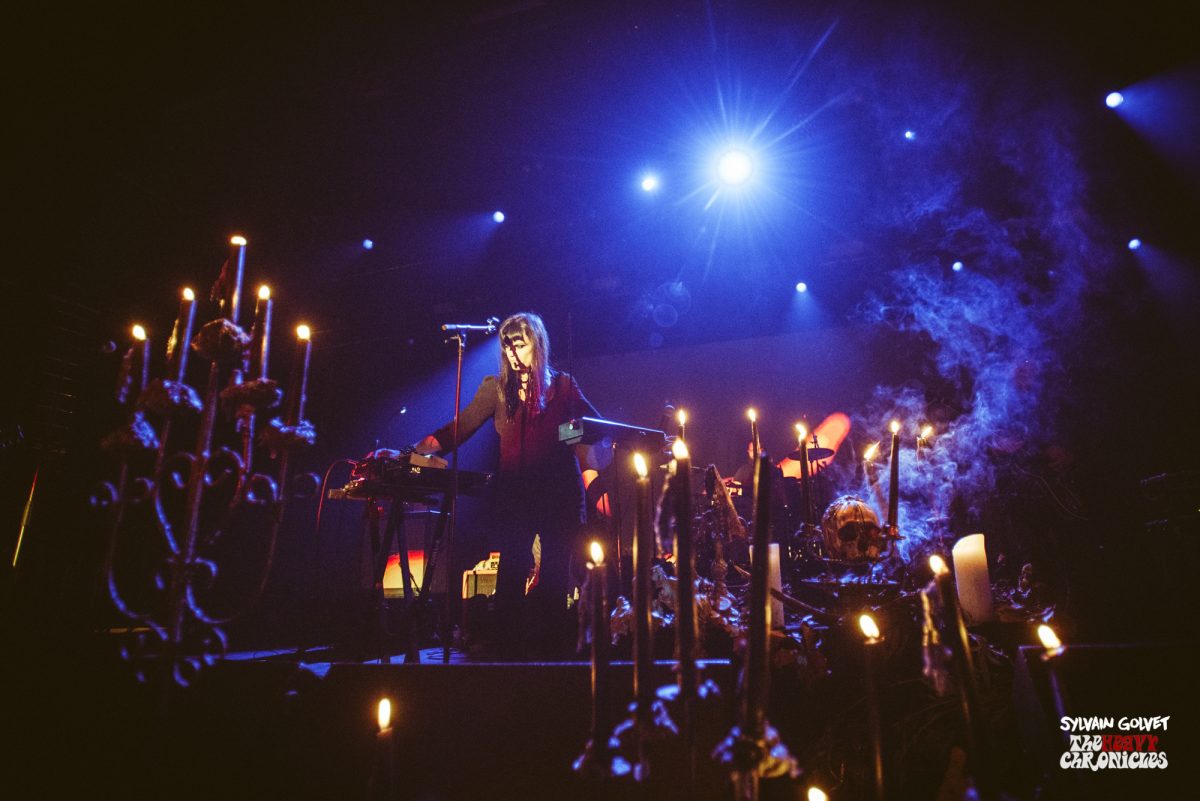 On the Vulture stage, 1782 will give me the shot of massive, fuzzed-out and no-frills doom earscrub I needed. A true delight on this Sunday evening. My legs are heavy to go upstairs, but there is now way I would miss Hangman's Chair. The French Touch is taking over the Canyon right now. In total control, the Parisian foursome wins over the crowd in a flash. Clean melodies interweave with post-hardcore riffage, and for a change, the most brutal hits are personal heart-stoppers.
Today's bosses are Monkey3. They are injecting a healthy dose of finesse amidst today's bone-crushing lineup. The Swiss are offering wild, soaring atmospheres, bringing a real desert and stoner rock vibe to Trix. Slomosa set the Vulture on fire despite rather unsteady vocals, but their energy largely makes up for it. This is their show out of Norway, and they live up to the expectations stirred by their last album.
The end of the evening is 100% Greek-focused. 1000mods were invited to headline the main stage, and they prove to have the shoulders for it tonight, delivering a high-voltage performance as usual. No frills, only four guys who give all they got as standard, taking over the Desert Stage with ease and honesty. I tap my feet and bang what's left of my head, telling myself that stoner rock still has a bright future. Outside of the Desert, on the Vulture stage, the Acid Mammoth steamroller strikes again. Their deafening and haunting stoned doom is a win. The audience is entranced, and although they play a rather classic formula, it feels perfect to wrap up the weekend.
Necks are rusty and knees feel sore: people have given their all for three days and you can feel the tiredness, despite Speedozer's raging finale upstairs. However, there is a common denominator for everyone: the smiles. Everybody is on cloud nine right now. I leave Trix with new friends and the conviction that I will return to Desertfest Antwerp next year.
Last modified: 28 October 2021