Blues Funeral Recordings is a tasteful label. Of course, when your company name is a tribute to a Mark Lanegan classic, it helps. Blues Funeral is also known for groundbreaking initiatives such as the PostWax subscription system. But in the end, we all know it comes down to your roster and after releasing albums from Lowrider, Elder, Lord Buffalo or Domkraft, they've now welcomed Somnuri. Time to check out their new record "Nefarious Wave".
The band comes from Brooklyn, and it shows from the very first notes of this album. Their energy is clearly rooted in the New York Hardcore scene. From the super-sharp riffs to the drumkit mix or vocals sitting somewhere between hardcore growls and blackened death screams, it all smells NYHC. But wait, why am I reviewing this for The Heavy Chronicles then? Well, despite this hardcore feel, Somnuri truly is a modern progressive sludge band. It's not hard to imagine that they have spent quite some time listening to Mastodon or Torche: the progressive vibe and melodic hooks recall the latter, while the raw energy on top of 90s-infused, melodic vocals remind us of Torche. 
Somnuri fully master their subject. They digested their influences and never fall into anything predictable, while their New York roots bring a more personal vibe into a genre that tends to get fueled by stereotypes. For example, they don't go for the classic harmonized guitars and are not afraid to dive into the heaviest side of extreme metal when needed. They also avoid keeping the songs going on forever, or get too psychedelic or hazy and pompous. We even get treated to simili blast beats here and there. Without trying to reinvent the wheel, Somnuri add their very own flavor to a slightly over saturated market. After the quiet "Desire Lines", the thrash-infused "Beyond Your Last Breath" will get us back into the pit.
I also need to highlight the perfectly balanced production, as Blues Funeral got us used to. Modern enough, it lets each instrument shine, yet it's never too much and still transcribes perfectly the album's sense of urgency. At times, I almost regret that some ideas weren't pushed further and get experimented on a tad longer, but I must admit that I always feel completely satisfied after listening to "Nefarious Wave".
Hardcore is the bass sound at the beginning of "The Lights Go Out": far from the usual wall of fuzz or loud and muffled parts, we can picture the Ampeg bass head cranking and taking you on a mid-tempo trip, all in tension and dynamics. And what a bridge, my friends! From the sublime dissonant riffs to the straight-in-your-face basslines and the perfectly fitting screams and melodic vocals, this is the pinnacle of the record! For those wondering if I'm not exaggerating about the New York hardcore side, just check out the intro on "In The Grey". The feedback reminds you more of the seagulls on the docks than the mud of the Bayou. All we miss is a sing-along part about the "fam" and we'd have the full hardcore bingo!
This album confirms that 2021 is a very good year for Somnuri. Full of good intentions, offering a stronger sonic identity, this album leaves me very hopeful for the Yankees' future and I can only wish for them to let things go even further on the next one.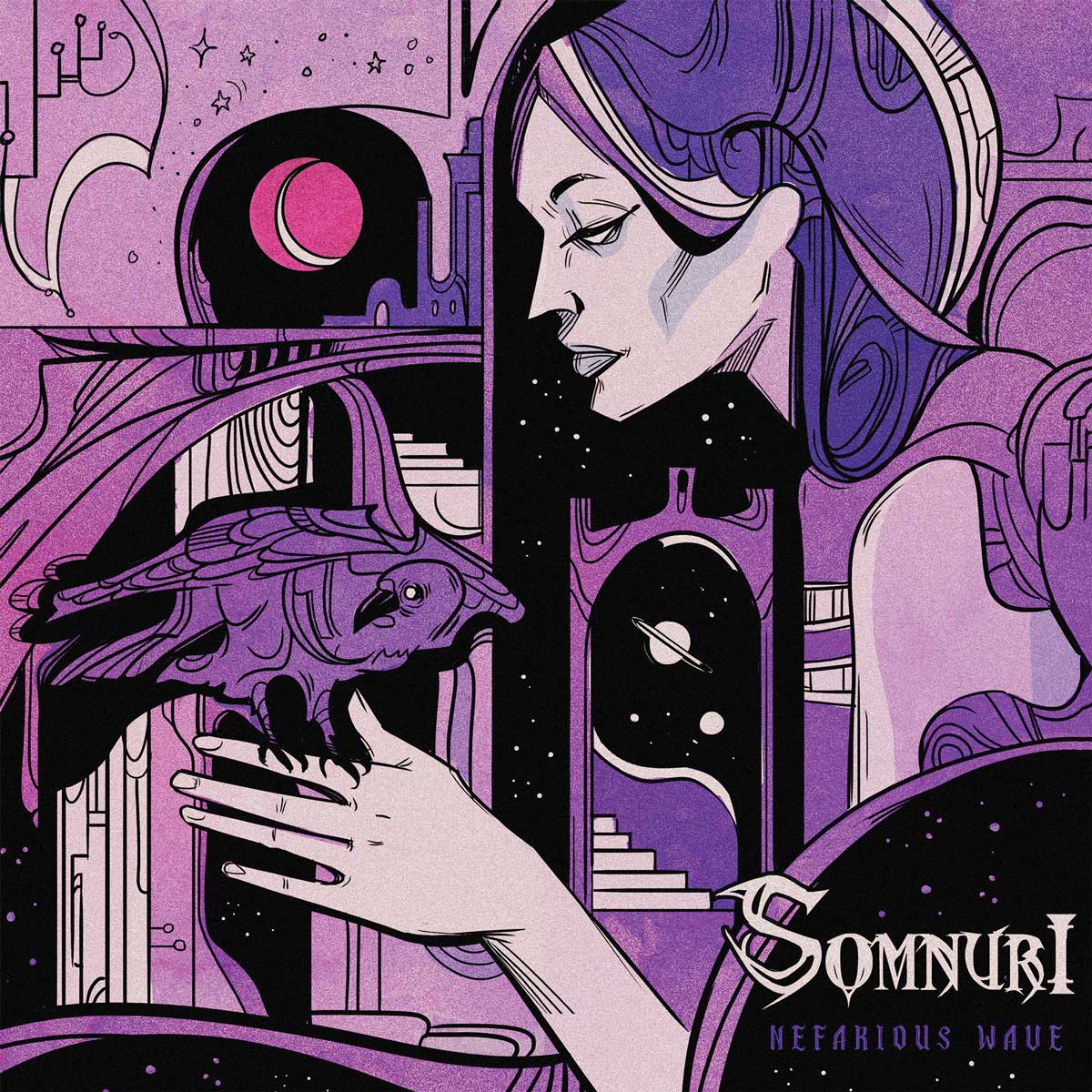 Last modified: 20 August 2021