Did the Mothersludgers strike again? Komatsu and me, it's not much of a love story but rather this weird fantasy you encounter in a blurry dream. Each and every listening to the Eindhoven combo leaves me dripping and with a huge smile on my face, while being still conscious of all their limits. They've always reminded me of this category of acts I call "the superb losers". People like ASG or Karma to Burn, who never quite got the success they deserved, people with clear limitations but playing with an unmatched level of sincerity.
Komatsu have always been Heavy, with a production halfway between stoner and sludge with a hint of grunge. Big pounding riffs and slightly dissonant lead guitars that I've come to love dearly. And there's the vocals, not fully controlled, not always on point, lacking a bit of power yet still so anthemic and defining of Komatsu's identity. Let's be honest, when the album was announced, it instantly became my highest expectation of 2021. Yet, I was worried. The guys signed to HPS, not necessarily a label you'd associate with anything sludgy, the artwork was very "flower power" flavored and the first two singles were a tad too quiet and more Californian desert sounding than anything bayou and New Orleans related. First, I was afraid, I was petrified.
Unusual choice: the album takes the shape of a decrescendo. The first track is heavier and faster than the next one, and so on. We navigate from sludge rock of anthemic "Stare to the Dawn" to the alternative rock gem "Solitary cage", to light stoner blues on "The Suit", "Blue Moon" and "Son of Sam". Finally, we get a bit of tremolo-laden psych on the intro of "Rose of Jericho". It's only when we reach this "no turning back" point and the great finale of this masterpiece, that we get treated to more heaviness. Sadly, the way too tamed "Blackbird" and the slightly too light "Call of the Wolves" won't really bring the pressure up again.
Album highlights? There's an insane work on lead guitars parts. They're intricate, they're all over the place, they hit the right spot and are diverse enough to feed the guitar hero in me just, as much as my thirst for weirdness. I'm thinking of the finale of "Solitary Cage", the sky high parts on "Son of Sam" and the magnificent "Rose of Jericho". Clearly the best side of this album. I also need to mention the vocals, since they are way more elaborate than before. "Rose of Jericho" is a good but special record. If you love Komatsu for their stoner side and hoped to see them go further in that direction, you'll be pleased. If, just like me, you prefer their sludge'n'roll side, you might pass. Since the album is short, you'll never get bored but the lack of straightforward, punchier tracks still bothers me. The stoner blues record concept could make sense, if only they had gone full-on. Lastly, Komatsu have taken huge risks with the album's structure. If you let it sink into your skin and float with it, you're up for a memorable trip, but there's still a risk of not embarking at all, or worse, categorizing this as good "background music".
Love it or hate it, but there's been a tremendous amount of work put into this record and we can't wait to meet Komatsu on the road again to judge how these new tracks sound live!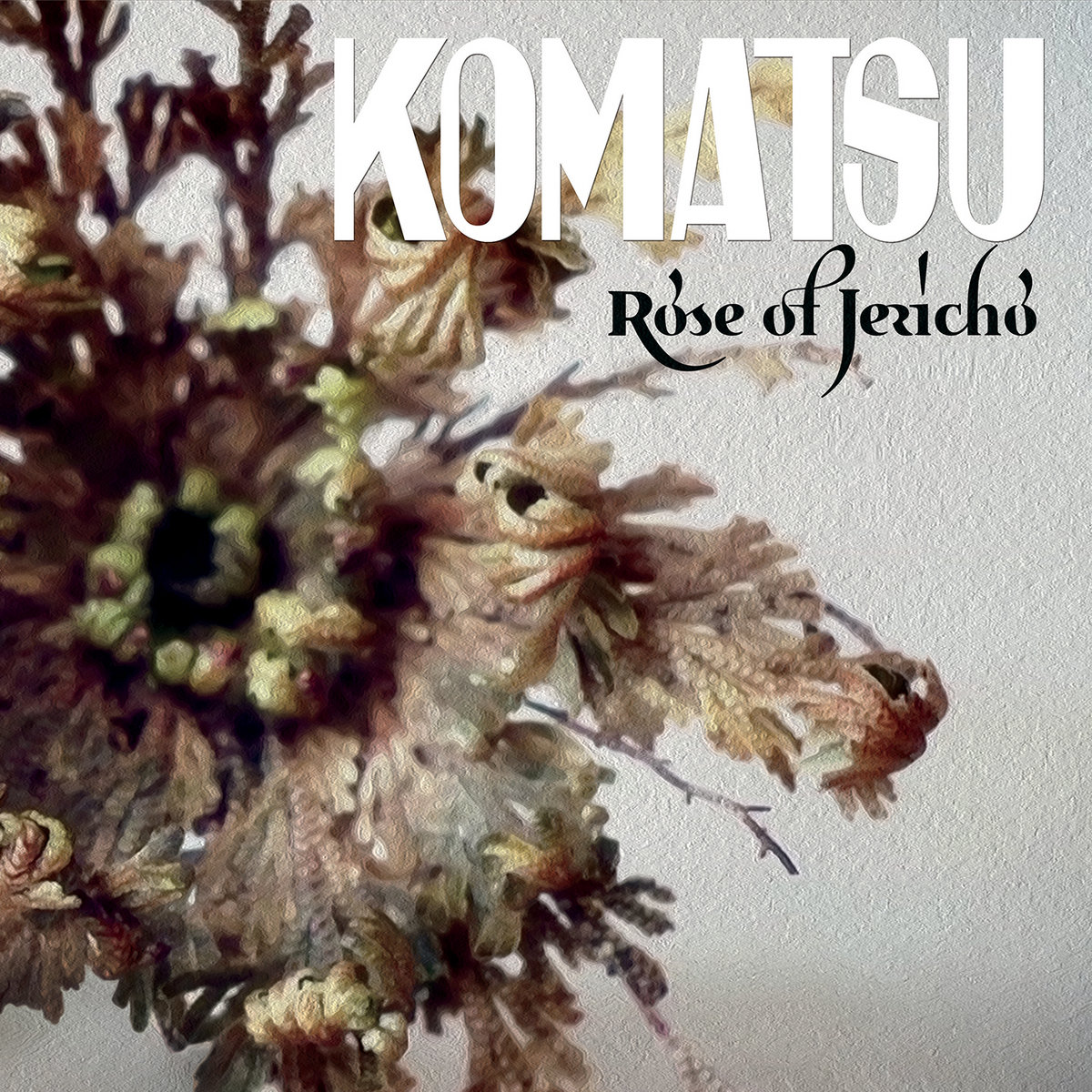 Last modified: 27 March 2021