As the road event for the Switzerland-based festival of the same name,
Up In Smoke

 is meant to spread the best stoned-out riffs across Europe, and for our greatest delight, in Paris. A few days after UIS Vol. 6, Vol.7 edition offered an even more colorful lineup with some weed doom, stoner rock and atmospheric doom. The best way to showcase the talents who are gracing the scene at the moment.

With their exclusively-green lights, smoke machines, hazy grooves and extended instrumentals, BELZEBONG certainly haven't invented the wheel. But the fact remains that, when seeing hundreds of heads nodding along with these heavy weed-laden riffs, one won't deny that the four Polish dudes master their art like no one else. Despite everything, they also happen to stretch their own limits, at times delivering a nice blast beat or a feedback-driven noisy solo. The ultimate proof of their  efficiency: you don't even need to smoke a joint to get high. Or maybe passive smoking also played its part in the trip…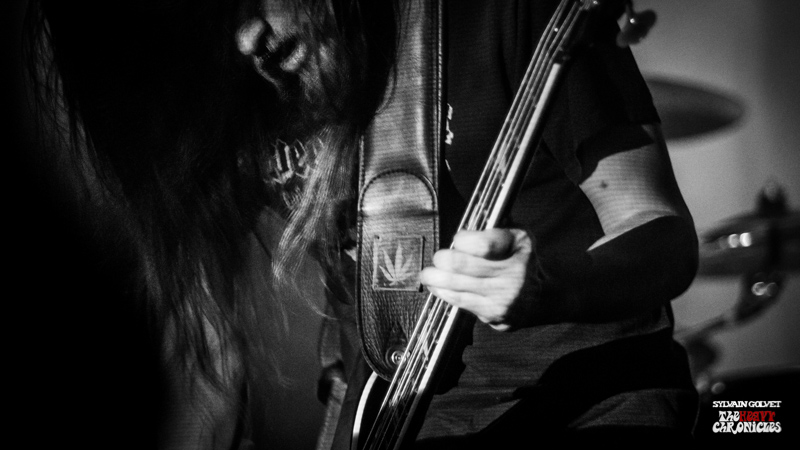 In all honesty, I've quite never got into STONED JESUS. I like bands who blend a variety of genres, yet I've barely understood them. As expected, the trio delivers a quality performance and gets the crowd all amped up with their crafty mix of stoner rock, grunge and even fusion metal. But for me, all these elements often tend to revisit one genre per song, which gives a feeling of a rather superficial songwriting work. Brownie point, though: the band plays an unexpected cover of David Bowie's stirring "Lazarus", a welcome tribute that is rendered in good taste.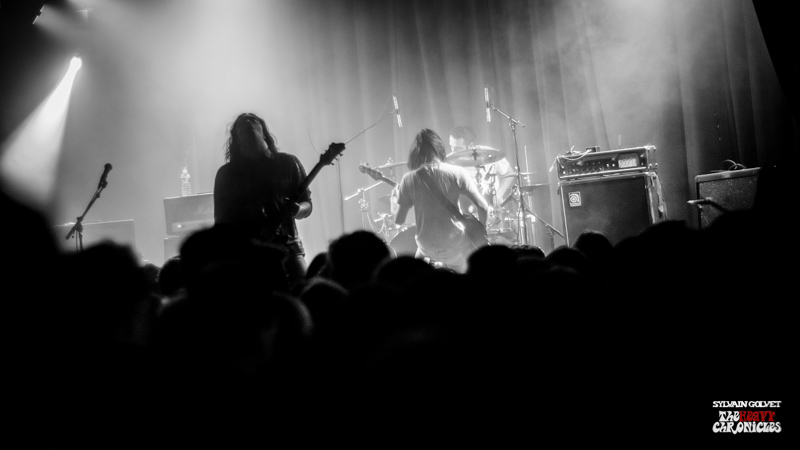 The night is wrapped up by our favorite Bordelais MARS RED SKY. Like their third and new album Apex III, the French trio keep things going on the way they initiated them with the first album, a special formula that makes them such an exciting band. On stage, the same solid basis: a really deep sound that is also aerial, mixing this very own fragility and heaviness of theirs. "Mindreader" and "Apex III" also prove to be built for the stage. While these pieces are not really made for moshing, a few drunken kids are literally attempting to ruin the moment for those who just wanted to enjoy themselves. Good thing I stayed on the balcony.
Last modified: 1 September 2016