CORROSION OF CONFORMITY

's "Animosity" lineup couldn't fight the urge to reform the band, firstly to have fun, then (and above all) to spread some old school tension into your buzzy ears. So how did the Dean-Woodroe-Mullin trio evolve after Keenan left ? Back to old school ? Angstier than ever ? Time to judge, deliberate and execute.
Let me get it straight before doing any thorough explanation : my personal C.O.C top 3 is made of "Deliverance", "In The Arms Of God" et "Wiseblood". Yes, I'm a huge fan of the Keenan era, of his voice and writing skills. The "Blind" era with the underrated Karl Agell on vocals was a short but also very good era that could easily make it to the Top 5.  As far as the band's new record is concerned, which eponymous title almost express an urge to rise from their ashes, it's a different story… CORROSION OF CONFORMITY have moved away from Pepper Keenan's southern/blues influence to get back to basics which are punk and forthright heavy metal, adding a full dose of thickness as a bonus.
While reintroducing their "Animosity"-like rebel side, the band drags us into a pretty cool handful of pogo times (Leeches, Rats City, Your Tomorrow or the intro hit Psychic Vampire). Cool but empty. The sound of Woodroe's guitar is here to tell : it's cold and rough on many rhythm sections… This big handful of punk AND heavy tracks doesn't make any prisoner because it's playing sharp and tight, it's fast and loud, and the melody is clearly NOT on the menu. Quite frustrating for me, considering I've been a lot "on" C.O.C's older records, which used to wrap the heavy metal sound up with a warm blues dipped into the most beautiful human feelings.
However, there are a few solos (and good ones !) here and there, as on this truly killer instrumental called El Lamento de Las Cabras, or as on The Doom, highlight of the record where all the band's influences from their beginnings are melted with such easiness… It starts all doomy then it goes punk, then the music finally takes us on something palpable, something that swings (letting the real Woodroe expressing himself). Cool bits and pieces of this melodic color are dispersed here and there, between two thick and slow riffs (The Moneychangers'final, Psychic Vampire, River Of Stone) that recall the beginnings of real heavy à-la-Sabbath.
"Corrosion Of Conformity" is far from being terrible (unthinkable with such three musicians !), but when you have to put up with Mike Dean's yellings for 50 minutes, it's sometimes get unbearable (also, I can't help but notice Dean voice's resemblance with Zakk Wylde's on Weaving Spiders Come Not Here, it's a wonder if it's really him on vocals). Besides this huge weak point, you'll spend some good times while listening to the new C.O.C, each fan would get something out of it :  80's heavy metal for those who still wear badged jackets, rough punk for "Animosity" fans, some fat and greasy stuff for "Blind" fans, plus some cool solos for… the love of it. Whereas CORROSION OF CONFORMITY is dithering between a 100% assumed old school vibe and an invitation to this of-the-moment sludgy torpor, I stumbled then bumbled over this question : "where the fuck did they want to take us ?". I guess this C.O.C doesn't take any wasted questions of this type as it takes no prisoner at all. A new level…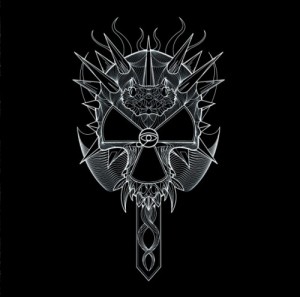 ARTIST : Corrosion Of Conformity
ALBUM : "Corrosion Of Conformity"
RELEASE DATE : Février 2012
LABEL : Candlelight Records
Notation : ✩✩✩
Last modified: 11 February 2015