(Photos by Sylvain Golvet) Sunday afternoon. It's late. I notice the remains of an after-party in our living room. There is this slight twilight zone vibe when the hero wakes up and realizes that the world has gone to hell. Quick, let's collect all the empty craft IPA cans, scald my poor carcass, hide the misery with some highlighter, drape myself in my leather jacket (since dignity is out the window) and jump out of the cab just in time for…
…Incantation! One of the things I love about Desertfest is the promoters' ability to think outside the box. When the London edition allows handpicked curators to go wild on the small stages (from NWOBHM-themed nights to bluegrass afternoons), the Antwerp team twists the line-up with some extreme metal bands, just like tonight's death metal veterans. The audience is euphoric, waving mojitos and showing all their love for this kind of transgression.
Throughout their 30+ year career span and many line-up changes, Incantation succeeded where Morbid Angel failed: staying old-school. Today we can feel their mastery and will not to sound clean, and their desire to offer a dense, raw and invasive performance without having to speed things up. I'm just giving a red card to the sound guy, whose aim seems to push levels as much as possible while not exploding the sound meter. The result? A bloody sonic massacre.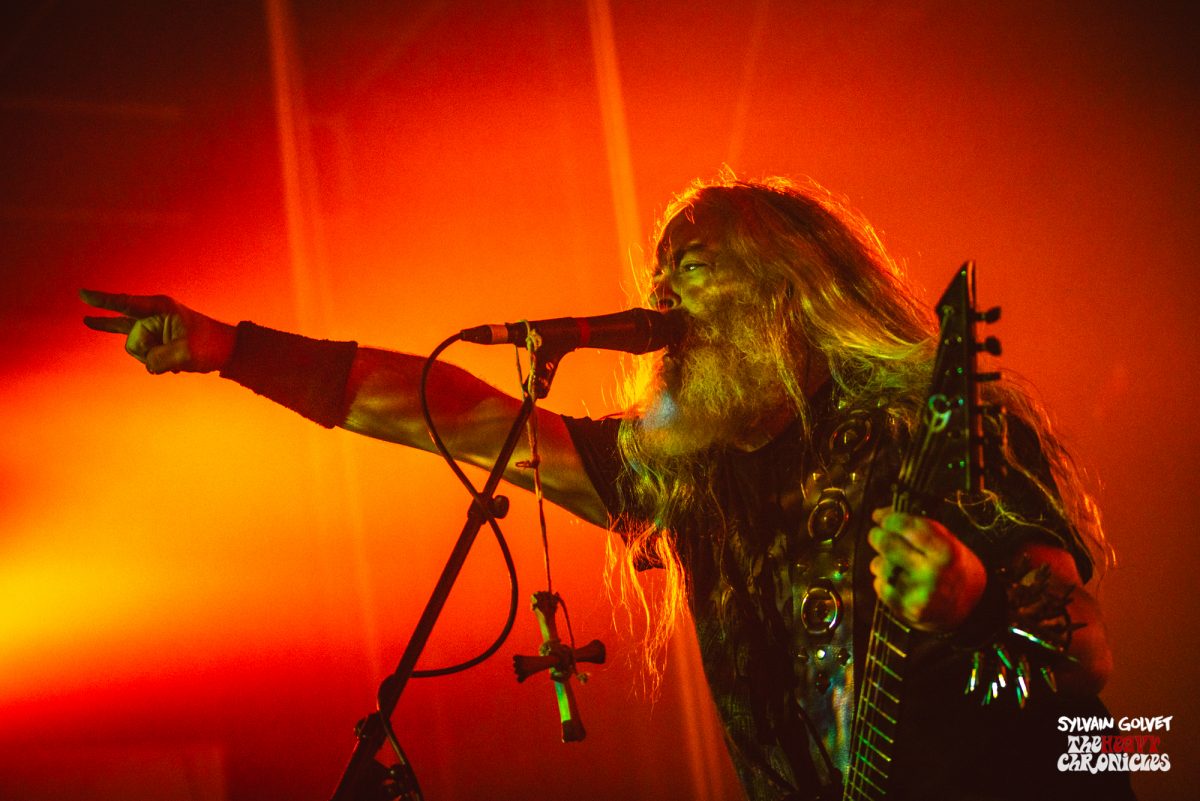 On that note, I might as well tell you right now, I missed Steak and Slomosa. Sunday syndrome? The truth is that I spend three hours discussing business with people from the Nantes, Strasbourg, and Paris scenes. We all agree that the post-Covid recovery hasn't been easy: even major cities are lacking venues, new practices have become widespread (such as automatically canceling shows without enough presales) and record production expenses have reached new heights. With this new scheme in mind, promoters, labels and the media should definitely meet and brainstorm about the future of our industry.
I catch this up with Lucifer, a band I like for their no-frills heavy rock typical of Scandinavian bands. In the second part of our Desertfest review, I was observing the strange reaction of the male audience in front of Alunah. Well, the same thing happens right here… Gentlemen in the front row shrivel up and seem unable to look at the statuesque Johanna Sadonis, molded in her vinyl suit like a rock'n'roll Barbarella. Girls, on the other hand, seem galvanized by her powerful feminine energy and able to connect with her to absorb some of that fire. A friend of mine suggests that the problem could come from an inability to identify. So women would be able to identify with bearded lumberjacks, but men could not feel empathy for a Nordic goddess? Happy to hear your comments about that!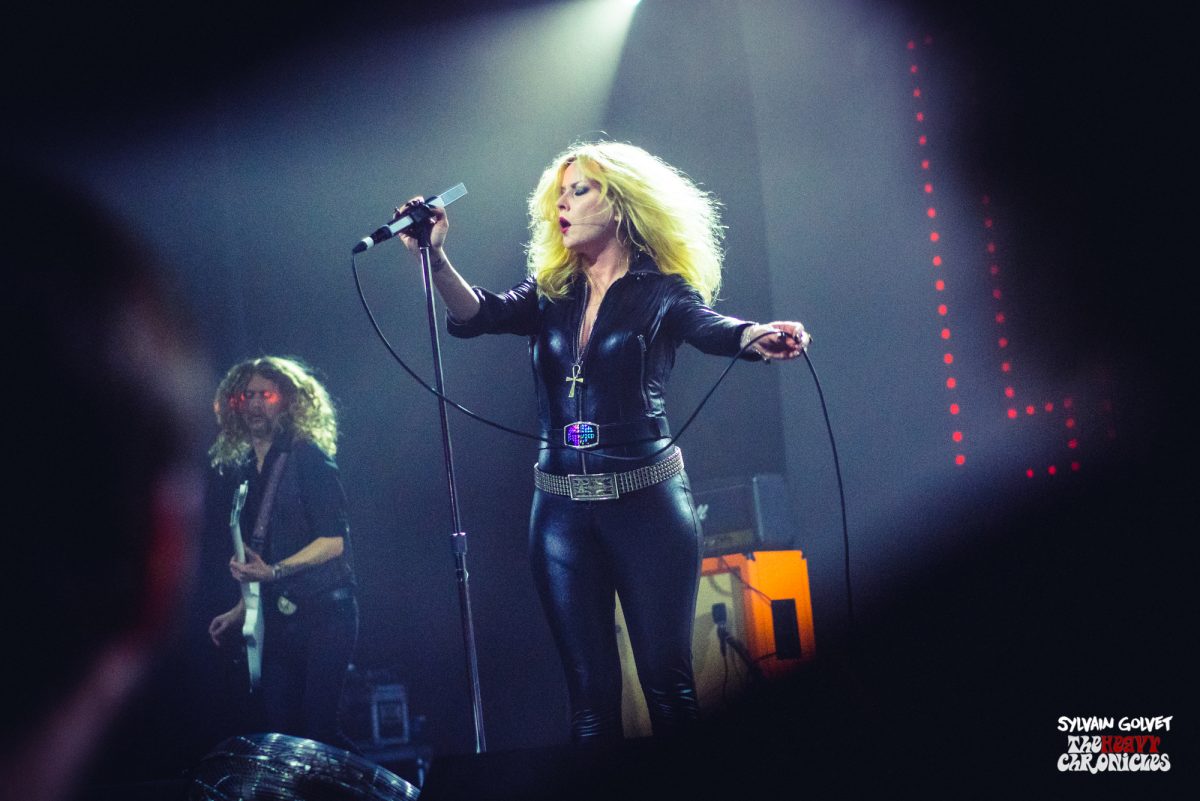 I was really looking forward to seeing Stygian Bough, the project combining Bell Witch and Aerial Ruin, but I just can get into the concept, despite it being the most subtle and phantasmagorical funeral doom. The evocative power is overwhelming, and quickly, your mind gets filled with images and memories. Not the kind of melancholic reminiscence I wanted to experience today though, so I pull up my stakes, especially given that the compression-loving sound guy of Incantation is in charge.
Although they rarely play in our latitudes, I feel the same for Wolves In The Throne Room as the vibe is in total inadequacy with my mint and sugar cane-filled euphoria. Yet Sasquatch is a sure bet when it comes to wrapping up a day as they both deliver the 70s bluesy goods as well as the most in-your-face stoner'n roll tracks.
A glittery after-party could have sounded the death knell of this edition, if it weren't for my editor forgetting our Airbnb inside our apartment. Huge you to the Alsacian Connection for the asylum, modesty obliges me to throw a veil on the intellectual level of the last hours of the night… Desertfest Antwerp, we love you. See you next year!
Last modified: 22 November 2022