It can be hard for a band to keep moving forward once at the apex of their career. To find a new meaning to what they do. This is might have well crossed LDDSM's minds, after the climax of "Human Collapse" in 2016, a lineup change with the arrival of Katia Jacob, and a few events marking their personal lives. It felt therefore necessary to set a new goal, a new direction for the band. Such seems to be the underlying message of their new album "Polaris", the polar star in Latin (or "Alpha Ursae Minoris") and sailors' favorite star in the northern hemisphere.
As usual with the Alsatian unit, the album deals with a theme dear to its members. The clues are there: stars names, a spatial lexical field and a bluish cover recalling an eclipse. The space and stars appear through the music lens. More keyboards, cold sounds, synths arrangements and multiple effects give more space, a space that is just as key as the music itself. Definitely noteworthy: "Blue Giant", and most of all, the intro of "Earthrise", that one could hear as New Order's "Elegia" played by Pink Floyd. It's as if LDDSM went hunting for the stars. But it would be too simple; just like the artwork which, if we look at it closely, is highly deceptive. Some will see an eclipse, others will see the magnification of a cell under the microscope. The infinitely large and the microscopic world are side by side to merge. The album can be read as a questioning about the Universe and its origin, the eternal cycle of life. With us in the middle.
Of course, some old school parts sprinkle the record ("Dark Matter", "Alpha Ursae Minoris"). But these are next to better thought-out tracks like "Earthrise", a song that is highly representative of LDDSM's evolution, opening on a pinkfloydian riff to finish on a hyper melodic and hyperbolic, almost grandiloquent rock vibe almost reminiscent of early Muse. Speaking of Pink Floyd. Pink Floyd oozes from every inch of this record. Since the band's love letter "Welcome to the Machine", they haven't hidden their devotion for the British heroes and entire parts of this album will remind you their prog discography. When the Londoners have always been a source of inspiration for LDDSM, "Polaris" is their tribute, perpetuating the prog experimentations of their elders with a 21st century rock aura.
What if the meta questioning on the place of mankind in the Universe was only an excuse to question themselves as a band? Like the infinite meeting the infinitesimal, the album was built on various, yet oh so coherent paradoxes. To write their own future, LDDSM rely on the fundamentals: in order to know where to go, you must know where you come from. Experimenting without losing yourself. Changing direction without denying yourself.
Leaving behind the stoner scene that has nurtured them over the years, LDDSM now embrace new horizons. In its form, "Polaris" will reach a new audience, but in substance, it is still LDDSM. It is certainly the most bewildering record of their career, and yet, never had it sounded more like LDDSM.
By breaking down genre boundaries and crossing new borders, the band has found their own identity. And it's precisely those paradoxes that make "Polaris" such an accomplished album. Much as Baroness, Mastodon or Elephant Tree, LDDSM deliver a striking synthesis of their multiple facets through a solid and cohesive protean rock. They are free, and certainly have a good star on their side.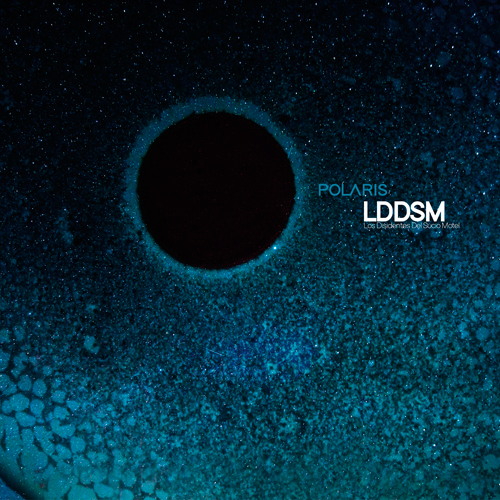 Last modified: 18 March 2021