ALAIN JOHANNES is everywhere. Not in the spotlight though. He stays in the background, right by people's side; the ones he loves, like a rock pygmalion. Any decent record collection must at least include an album that features Alain Johannes: it was written in the Rock'n'Roll Bible. If you don't believe us, take a look at his pedigree: he assisted Chris Cornell in the making of his first solo album, took part in the « Desert Sessions", mixed Queens Of The Stone Age's « Rated R », co-wrote their song « Hangin' Tree » — from the album that saved Rock'n'Roll in 2000 — to quickly become a full-time member on their next three records. Since then, he's regularly helped out friends of his, like Puscifer, Eagles Of Death Metal, Arctic Monkeys, Them Crooked Vultures, PJ Harvey, Mark Lanegan… His name is such a token of quality that it's constantly brought to the forefront, yet we've never seen him delivering such a personal album than "Hum".
And from his own words, he has never opened up that way. In a breath, « Hum » exhales all the pain, doubts, bitterness of the tough times he's been through lately. At the end of 2019, he was bedridden due to pneumonia. Days spent fighting illness make the recent loss of his wife Natasha and his friend Chris Cornell linger and grind his down.
« Hum » seems to depict his determination to face the pain and ultimately find peace again. The necessity to create and mourn becomes vital. Written in twelve days of agony, « Hum » is anything but a desperate or passionate. It's an album that is strangely soothing and comforting, just like as pre-natal life can be. You could even hear a mother's heartbeat on « If Morning Comes » (probably the greatest songs of all alongside « Hallowed Bones ») while in the middle of a fuzzed-out fog, Alain Johannes sings his gratitude for every new day he's had the chance to live, while in the grip of illness.
Whether he's delivering sophisticated songs or more stripped-down folk as on "Free", Alain Johannes keeps displaying a sharp sense of melody, from exalting a ukulele refrain to daring going electronic, like he previously did with Mark Lanegan on « Blues Funeral ». Always true to himself despite the wide range of genres he covers, the producer knows how to highlight his silky yet expansive and constantly in-motion vocals. This album oozes the confidence of someone who has healed, and the strength of a man who got by.
« Hum » is the testimony of a wounded man who found peace through creation. With this in mind, « Hum » comes as deeply cathartic and reminds us the primary function of Art, which is the ability to free ourselves. Alain invites us to feel that inner peace, if only for a moment. And when it comes from such a talented musician, the experience is more than recommended.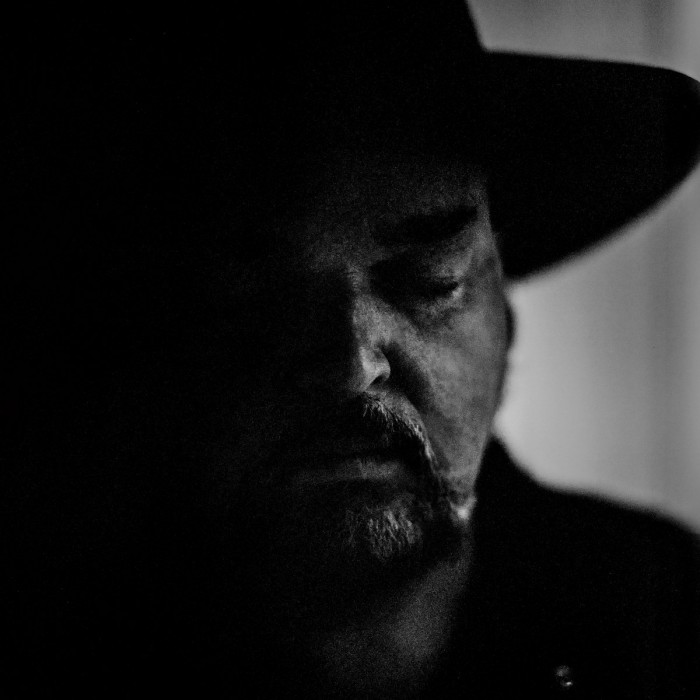 Last modified: 28 September 2020