Cape Town's psych and alt rock foursome ETHYL ETHER "Therapy?" unveil their new video for "Therapy?" exclusively on The Heavy Chronicles.
Formed only three years ago in Cape Town (South Africa), ETHYL ETHER haven't been idle with two LP and one live EP under their belt. The now foursome is set to self-release their new album "Chrome Neon Jesus" this May 15th.
Vocalist and guitarist Andrew Paine comments on the track, "Therapy? is a song about our inability as humans to be content with what we have…always wanting more" The band was unable to get together to shoot a video due to a countrywide lockdown because of the current covid-19 pandemic, so they used a montage of clips taken from classic and cult horror and thriller films.
Find ETHYL ETHER on Facebook, Instagram and YouTube
"Chrome Neon Jesus" is out May 15th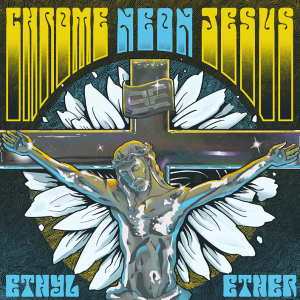 Last modified: 19 April 2020