Lay your ears on the hugest-sounding sludge band Germany has ever produced. Those faraway heirs of Neurosis and Sleep display such a cold, life-annihilating sound that you will get instantly swallowed into decay. The Heavy Chronicles is honored to be premiering "0161 Bl" (feat. Toni Union Of Sleep), the hypnotic new video off ultra-mega-sludge foursome

BLCKWVS

's new album "0160" — entirely reviewed by Lord Pierro below.
German outfit BLCKWVS (formerly BlackWaves) just treated us to the biggest-sounding album released in years — and hell knows there have been some heavy offerings — that will hopefully give them the recognition they deserve. For the instrumental foursome used to deliver noisy, bass-free albums who barely managed to caught non-German medias attention. This status quo must change. Definitively.
BLCKWVS patience and tenacity have relentlessly paid, leading to outstanding songs no matter how long it'd take them deliver. You can feel the evolution since their previous album '0150', and this time the band invited various guests to take the mic on each track. Don't be mistaken: they remain true to their instrumental roots and released two albums in one: one with vocals, one instrumental. Does it make a difference? Hell yes, it does! But I'll discuss this further on.
'0160' is and will remain THE cornerstone release when it comes to Heavy Music — which people constantly, hastily tend to label as doom, sludge or post-whatever. I hear you purists mumbling, 'Yob released an album last year'. May YOB rest in peace, 'Clearing The Path To Ascend' was their epitaph. Seriously guys, '0160' surpasses every Doom outing since the genre has become a trend. BLCKWVS simply is the epitome of Doom, talking about the end of the world with their (literally) breath-taking fury.
You get sucked into an unseen category 5 hurricane, so vast and violent that no one can survive its passing. You're nothing in this newly shattered world, twirling and hurled in the air by the wind force. When entering the eye of the storm, the lull makes you think you may actually survive. But you know you won't. You give up all hope and let go, resigned to take your final breath as the human remains you've always been.
BLCKWVS are world wreckers, and they're back stronger than ever with '0160'. Now, either they will make a niche among a wise crowd of listeners, or there will be nothing left after their passing. BLACK HOLE NO WAY BACK.
PS : about the album version with guest vocalists. I get the idea of adding vocals to enhance the music, yet all guests don't make an equal impact. They are all brilliant performers and make a great lineup (Toni of Union Of Sleep, Ed Fraser of Heads., Marc Grewe of Insidious Disease /Morgoth, Munde, Sarah of Black Vulpine, Siggi of Space Chaser, Lupus of Kadavar, Chris Dettmer and Milo of Rhonda), but some of the voices don't match with the album's overall vibe, even though each track rocks on an individual level!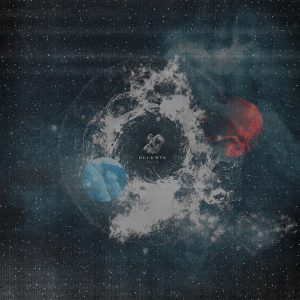 ARTIST: BLCKWVS
ALBUM: "0160"
RELEASED: 22nd February 2019
LABEL: This Charming Man
GENRE: Mass destruction sludge
MORE: Facebook / Bandcamp / Label
Last modified: 10 May 2019