♠︎ SYLVAIN GOLVET'S PICKS ♠︎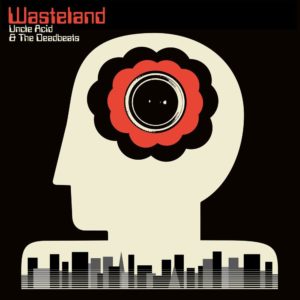 UNCLE ACID & THE DEADBEATS "Wasteland" (Rise Above Records)
While we almost started worrying for Kevin Starrs after the release of Uncle Acid's gloomy 'Night Creeper', it seems that he cracked the whip for 'Wasteland'. Nothing whatsoever cheerful: with a paranoid approach blending sci-fi and politics, Starrs crafts a quite upbeat record with eight stale songs mid-way between pop and NWOBHM, depicting a dystopia that not-so-subtly recalls the actual society. Like an alchemist in his lair, the British magus gives a unique sound to this album's scathing and stifling atmosphere (Shockwave City, Blood Runner) yet far from being devoid of light (Wasteland, Bedouin).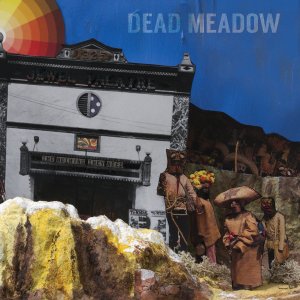 DEAD MEADOW "The Nothing They Need" (Xemu Records)
Does a record that is chilled out but not that sexy, nor long-awaited or even a surprise should be part of a year-end list? Well, US psych veterans Dead Meadow's eighth one should be! Never digressing from their trademark sound and taking it too seriously, the albums displays such a refreshing vibe and coolness that is way too rare among nowadays' cliché-laden releases. For 20 years, Dead Meadow have been refining their art and unveil a B side that make both cool and melancholy vibrate in unison (the heartrending This Shaky Hand is Not Mine). Ideal while on the road at sunset, this side is closer to a joyful spleen.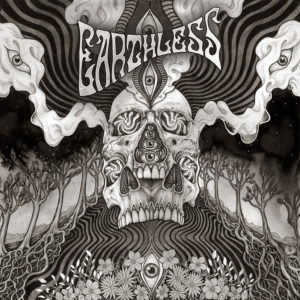 EARTHLESS "Black Heaven" (Nuclear Blast Records)
With their Nuclear Blast signing and gloomy artwork, we almost thought that Earthless had turned 70s stoner doom just to lure the crowds. Nope! Isaiah Mitchell and the gang keep digging the heavy psych blues legacy and unleash a burning, relentless flow of riffs and solos. You may be disrupted by some songs' length and the more complex mix involving overdubbed guitars and stereo effects… Yet nothing betrays the trio's epic spirit. Don't get me wrong, Earthless can still claim the jam rock throne, always ready to pour their fuzz on audiences willing to reach outer space.
♠︎

PETE GREEN

'S PICKS

♠︎
SLEEP "The Sciences" (Third Man Records)
Records nowadays usually come with all the fanfares, all the PR, all the reviews, all the spoils, all the glory, all the hype and yep, quite often all the over-hype too. Indeed, very few albums don't need some kind of promo push to emerge from the soup of today's modern metal scene. So come this year's 4-20 celebrations, what do stoner metal legends Sleep do with only their fourth full length record out in almost thirty years of service? None of that. At all. And did we all notice? Oh hell yeah we did! 'The Sciences' is simply the perfect Sleep album. From the warbling shards of its eponymous intro through to the brooding brilliance of 'Marijuanaut's Theme' and the familiar, yet still surprisingly majestic crunch of 'Sonic Titan' and the aching 'Antarcticans Thawed' right through to the newer weedian anthems of 'The Botanist' and the sublime 'Giza Butler', it's frankly a riff-fest that spares no eardrum's mercy. Messrs Pike, Roeder and Cisneros may not laud the limelight, but they simply don't need to when their chasms of mighty tone weigh this thick. This is an album that already upholds the legend of Sleep for decades yet to come. Unstoppable.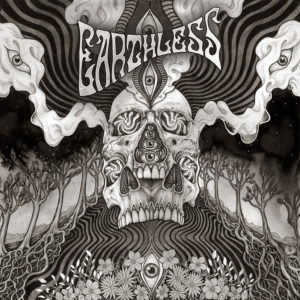 EARTHLESS "Black Heaven" (Nuclear Blast Records)
Many will say it's too close to Hendrix worship. Many will say it's depriving the world of yet more of the intricate thirty-minute jams that made Earthless a household name. Many will say Isaiah Mitchell should keep his vocals back for his shows with Golden Void. But to those people I say this: This is the record I've been waiting Earthless' entire career for them to make. 'Black Heaven' is an album that just brings the rock. It brings it right up to your front door and dumps it there like a truckload of concrete and waits to see if you'll use it build a skyscraper or watch it settle into a form it morphs all for itself. By stripping back the endless cosmicality and keeping it straighter and simpler, guitarist Mitchell, bass-player Mike Eginton and drummer Mario Rubalcaba commit six solid stonkers to vinyl that are a box fulla fun and yet still as intricately bound together as we've come to expect from our favourite San Diegan padres. If you've only got forty minutes to have your mind blown, send it straight to Black Heaven: You won't look back. And hey, even if you do, 'From The Ages' and 'Rhythms From a Cosmic Sky' are still right there waiting to welcome you back.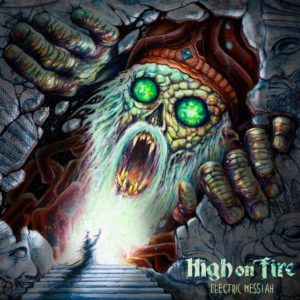 HIGH ON FIRE "Electric Messiah" (eOne Music)
Call me a grumpy, old, fussy git, but the last High On Fire record 'Luminiferous' was probably my least favourite of the terrific trio's blistering back catalogue. It was too convoluted in theme and topic, too frantic without any variance in pace and slugged its way to the close with more than a few forgetful individual songs. So you can understand both my nervousness at hitting play on 2018's 'Electric Messiah' and my subsequent delight at Pike, Matz and Kensel's herculean effort to blast the universe away through the sheer majestic power of ferocious heavy metal. From the tight, contorting 'Spewn From The Earth' and 'God of the Godless' to the coiling, lumbering, smouldering delight of 'Steps of the Ziggurat / House of Enlil', the powerhouse super-hit 'Sanctioned Annihilation' and the Lemmy-lauding title banger, 'Electric Messiah' conveys beautifully not just the force of these three noble warriors, but also brings out the best of their subtle skills and interchanges. Now with yet another totem-wielding triumph to add to the collection, 'Electric Messiah' even stands a chance of winning High On Fire a Grammy Award. Not that they'll care much as they swing their axes and slay the world once again with this colossal set of snake-charming crushers. Electric indeed.
♠︎

RAZORT'S PICKS

♠︎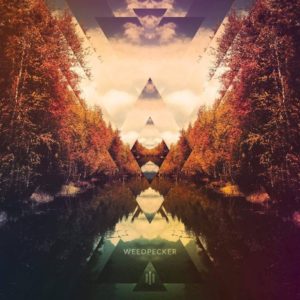 WEEDPECKER "III" (Stickman Records)
2017 was the year of progressive stoner geniuses Elder — who blew minds with their "Reflections Of A Floating World" masterpiece. We had barely entered 2018, that a soothing, stunning and refreshing pink-floydian outing made in Poland saw the light of day. "III" offers a half-terrestrial, half- celestial odyssey, a colorful and captivating symmetrical artwork, clean vocals and reverb-laden riffs from afar… It appeared as a breath of fresh air that is highly recommended if you ever feel down, as well as the finest album released in 2018 in my view.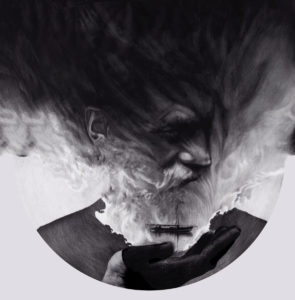 SOMALI YACHT CLUB "The Sea" (Robustfellow Prods.)
The new torchbearers for Ukrainian stoner rock have arrived to fill in for the out-of-date Stoned Jesus… Well, they actually hit the roads together earlier this year. After they made us reach the stratosphere with 'The Sun', the genius trio returned with a well-thought out album that finds its way between heaven and earth, developing songs as heavy as they are suspended in time and air. It feels like admiring their faraway lands from a sightless palace perched above the clouds. Let yourself go with their oneiric melodies and powerful vocals — as well as a few dub/ska parts that will help you keep your feet on the ground.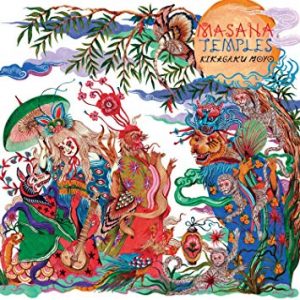 KIKAGAKU MOYO "Masana Temples" (Guruguru Brain)
Let's go even more East in search of some rare gems. Our ears belatedly fell under the spell of a band who supported Earthless on tour (and even joined the latter on stage at Roadburn), Kikagaku Moyo. It's probably 2018's biggest heart-stopper, as well as the finest offering from the silky-minded Japanese outfit, who deliver a personal and oriental rendition of acid rock, delightfully soothing like a psychedelic spring roll stuffed with sitar. Absolute genius.
♠︎

LORD PIERRO'S PICKS

♠︎
SLEEP "The Sciences" (Third Man Records)
It's been fifteen years since the release of stoner rock cornerstone album Dopesmoker, and fans have kept wondering if the trio's scarce appearances and drip-fed song releases by Pike and Cisneros, would ever lead to an album that would ever be as good as its predecessor. Releasing The Sciences on 4/20 had the fans bowing down and crying miracle, like believers high on shrooms. Yet it was no miracle, as Sleep well and truly released a new album and let's face it: The Sciences is by far the best album of the genre, the best album released this year, and mostly, Sleep once again prove to be the undisputed living gods of Riff, following the path of lords Iommi and Butler, period. Follow the smoke…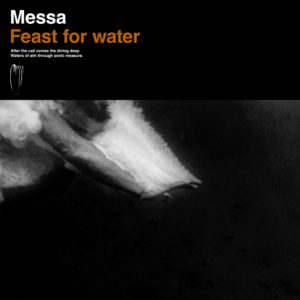 MESSA "Feast For Water" (Aural Music)
Like a UFO gleaming in the distance and landing on a hill away from prying eyes, Messa made a discreet entrance in the scene two years from now, only to be heard by a handful of curious ears unafraid to let themselves carried away by their music. May these witnesses be blessed, as they did their best to get the word out about Italy's best-kept secret. So when "Feast For Water" came out, the truth was unveiled for good. Like sirens luring sailors with their chants, Messa drag masses thanks to absolute, irradiating gems of creativity and originality — something too rare nowadays. Mind-blown by the album and first live appearance in France last May, Messa is this year's finest newcomer and will sure make an impression on 2019 festivals scenes. Join the cult, take the shot, your ears won't get over it.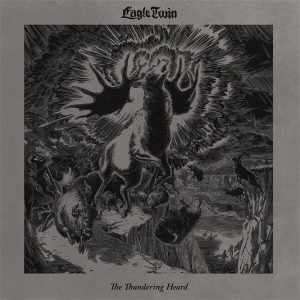 EAGLE TWIN "The Thundering Heard" (Southern Lord Records)
Hailing from Salt Lake City — a city known for its Mormon community, basketball team and jazz music — Gentry Densley and Tyler Smith deliver the kind of sonic good that is way more hulking than the highly-codified jazz. Densley forge riffs inspired by literature and various kinds of mythology. This third album is no exception, with Smith smashing the kit in a way that makes the songs even more heavier than they already are, bringing a cataclysmic dimension to Densley's apocalyptical, and sometimes spoken-wordy vocals. As incredible as it may sound, Eagle Twin released the heaviest and most underrated album of the year. If you want doom, you've got it!
♠︎

YANNICK K.'S PICKS

♠︎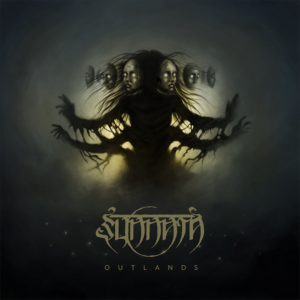 SUNNATA "Outlands" (S/R)
If you were looking for the actual epicenter for the most seismic riffs this year, you didn't have to look any further than the burgeoning Polish scene. Among this new axemen guild, we had to mention Sunnata and their third album "Outlands". More than just a trip across a land's ruins drowned under their own grime, it slowly works its way through your mind. Pure dementia. Schizophrenic guitars lay an occult and eerie scene, carrying you away in the mist. Sometimes tribal, at times syncopated, those rhythms will soon make you lose your mind. Esoteric, almost messianic reverb-laden vocals drone on until you get completely brainwashed. Meticulous and obsessive, Sunnata deliver a bewitching album. Like all great records, "Outlands" forms a puzzle of details taking their cue in the band's influences, bounding their own doom path to yet uncharted territories.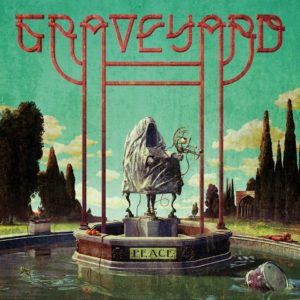 GRAVEYARD "Peace" (Nuclear Blast Records)
Mentioning the 70s instantly brings to mind the riff feist happily provided by its fiercest guitar heroes — the Heavy Metal Thunder genesis. But we tend to forget how soulful this decade was. Rising from the dead, Graveyard ward off their previous blues wanderings, sounding stronger and louder, but most of all, "Peace" invokes the power of soul like never before. While the Swedes could have easily caused whiplashes, their songs drape themselves in a grim kind of poetry. The scent of chrysanthemums and a shower of withered flowers precedes the sonic melancholy. Hoarse and inhabited vocals will bury you six feet under and roses will entwine your tight hearts. This gut-wrenching soul feels like an epitaph, for a band who has nothing to lose. You don't come back twice from the dead. Yet when you put that much passion and fire into your music, the reaper may make an exception. Dellamorte Dellamore.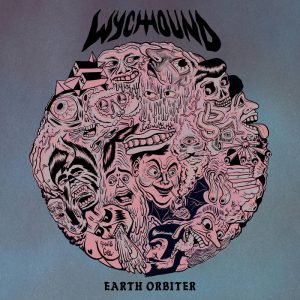 WYCHHOUND "Earth Orbiter" (S/R)
Year-end lists would only be a miscellany of albums based on rankings that prove to be inversely proportional to the "pleasure" variable… unless you add your own guilty pleasure. The jury's "special mention", in some way. When the whole THC team (deservedly) rose Messa as their protégés, I had put Wychhound under the spotlight. Two years after their debut EP release, they parted ways with their vocalist. They didn't get any flustered and chose to go all instrumental with "Earth Orbiter" — a risky bet considering the fact that their hardly-earned fan base was expecting "songs". This is when you usually invoke the Holy Riff and fire away. Wychhound recorded all the songs live in order to deliver a raw, barely carved ore. Powerful, primitive, it's as imperfect as it is sincere. Freed from their lyrics and sorrows, the foursome crafted their own lingo. "Earth Orbiter" feels like being carried away by a story, without even grasping it. It doesn't matter in the end, for you will now have a brand new vocabulary to make your own.
Last modified: 4 February 2019