While you were all binging on foie gras and petits fours for Christmas, too busy to rank Sleep or Yob #1 on your year-end lists, other folks were secretly getting ready for 2019… BURNING VOW

was founded by some of the finest musicians of the UK metal scene

(Employed to Serve, Pariso, Harrowed). And that's pretty much all we know about the band. No promo, no tour dates, only a quick blurb released by their label Holy Roar Records…
Believe me that BURNING VOW will give a hard time to all the pigeonholing freaks, and that's exactly what we need nowdays. Blending sludge tones with reverb-laden, doomed vocals that are not any optimistic about human nature: you'll get the deal from the very first notes of "Apathy and Acceptance". Crafting their trademark sound with thick riffage and unhopeful laments wrapped in a catchy rock vibe, they offer one of the most exciting metal anthems that have seen the day lately. A proof that even the darkest of doom can make you shake your hips.
Indeed, the UK five piece make good use of their various influences, without them being too prominent. It's easy to enjoy their consistent blend that has chances to entice both sludge and doom fans. BURNING VOW's intentions are clear: captivate you, then knock you out.
Like a psyche twin-guitar digression, "Alpha Omega Erasure" contrasts with the overall fury and has everything in store to satisfy fans of alt rock and post-hardcore. How to craft a highly modern and avant-garde sound. Only the sluggish album closer "The Advocate" fails to play a significant part in a record that shows quite a sense of emergency. In this case, conciseness would have served their ideas better, and probably avoided this conclusion to feel slightly out of place.
This record may not be flawless, it may not be part of the final year-end lists, yet its appeal definitely lies somewhere else. Listen and stand for "Apathy and Acceptance", as it opens the path for what we want to hear in 2019: records that shake things up and recast the cards in order to move us deeply. Just like Messa or Dirge did last year. You've been warned!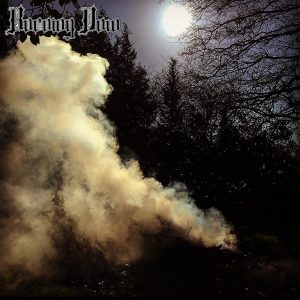 ARTIST: BURNING VOW
ALBUM: "Apathy and Acceptance"
RELEASE DATE: 14th December 2018
LABEL: Holy Roar Records
GENRE: Stoner doom
MORE: Label website
Last modified: 25 January 2019