In the constant search of perfection and improvement of their songcraft,
UFOMAMMUT

have pushed their creative process one step further. Without reinventing their own sound, this new album 8 has definitely seen the Italian space doom trio upgrading their standards.

Concision is the key here, with only three songs clocking in at over five minutes (which is rare within doom bands), forming pieces that you can easily listen one shot from start to finish. Keyboards are more predominant than on their previous records, yet it doesn't alter the overall feeling, resulting in awkward Wizard-like atmospheres, between occult incantations and ritual psalmody. The effects on vocals sometimes make it hard to understand the lyrics, but they definitely highlight the shamanic facet of Urlo's singing.

To grasp 8's marrow, you must be ready to plunge into the album, give way and listen to it over and over again, in order to get familiar to this 8.0 version of Ufomammut. Once tamed, this beast of psychedelic doom sludge will reveal its finest secrets, like after gazing a masterpiece for hours. It will treat you to an explosion of tribal sounds, just like the introductive stampede on "Psyrcle", arising from your guts and through Vita's sledgehammer drumming, more forceful and shattering than ever. The guitar and bass will take you onto psychedelic paths, travelling through time and ages or into the abyss, places where no human being has ever been able to venture.

In the best Ufomammut tradition, 8 is anything but a sequence of unconnected songs: it comes together as a whole, one that will sound massively on stage – the trio always making a point of honor at magnifying their songs live. It took me a month to dive into 8 and let the album truly grow on me, this is why I encourage you not to give up if the first listenings didn't win over your fine ears: settle down, turn the volume up and get ready to be propelled against the wall by the transalpine behemoth. You will ask for more. Again and again. 8 is the most world-wrecking record of the year, hands down.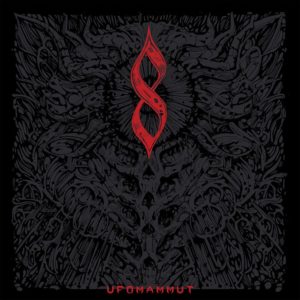 ARTIST: UFOMAMMUT
ALBUM: "8"
RELEASE DATE: 22the September 2017
LABEL: Neurot Recordings
GENRE: Doom metal / Cosmic sludge
MORE: Facebook / Website / Youtube
Last modified: 1 October 2017