If you've ever had the chance to see 
RADIO MOSCOW

on stage, then you'd acknowledge that the San Diego based trio is one of the worthy successors of

 psychedelic blues icons of the 60's

, bringing that heavy twist to it that makes masses of stoneheads headbang around the world. Experiencing one of their live performances is equal to

breaking the laws of time

and reviving a spirit that seemed to be dead with its last heroes. Behind this "heavydelic" formula is Parker Griggs, a young and gifted multi-instrumentalist particularly renowned for his incredible Hendrixian feeling on guitar. As a back-up, no less than eight musicians have succeeded each other on rhythm section, yet the formula remains intoxicating, groovy, beyond heavenly. Signed on 

Alive Naturalsound Records

, Dan Auerbach's record label (who entirely produced the band's eponymous debut record), RADIO MOSCOW are now preparing their fourth full-length as well as their next tour that will kick off this Spring. I sat down with Parker Griggs, Paul Marrone and new bassist Anthony Meier, shortly before their

insane gig at Up In Smoke Festival

in Switzerland. The late time slot of the interview paired with a twelve hours gigs marathon made me lose the thread a little bit (which definitely made them giggle),  so I submitted the band to a rather elementary

Q&A

.

Could we get a quick look back on your individual histories as musicians?

Parker (guitar & vocals): I started in a school marching band when I was ten, I picked up guitar around the same time. My first love was grunge, so I had a little 7th grade band and then I played drums in a hardcore punk band, but I got tired of that pretty fast because it doesn't push you really far as a musician, so I got into psychedelic music, blues and stuff. I started Radio Moscow as a solo project when I was 18.
Paul (drums): I grew up playing music with my brothers, it's basically the same thing as Parker. I played different kinds of music such as punk and ska, then I fell into the psyche rock stuff, but more the heavy psych stuff… And now, I'm here. (laughs)
Anthony (bass): I started playing guitar as a teenager, so I did a lot of jamming with friends in my town. Then I realized I wanted to be more focused on bass, but yeah, there were a lot of years jamming before starting a band. I got asked to join Radio Moscow before this tour.

This one goes to you, Parker. You told me that you were into grunge as a teenager, and then suddenly went into all that is psyche. How did the shift occurred?

Parker: I started searching for more styles of music. I was into punk a lot, and then I heard about 60's punk and krautrock, and I was obsessed with krautrock and psychedelia after that. My dad introduced me to British blues stuff like Peter Green, Fleetwood Mack, Jeff Beck… I loved that music and it influenced what we're doing now.

Don't get me wrong, Radio Moscow is not what we can call a stoner rock band. However, you got pretty much integrated into this scene, as you get to play a lot of heavy and stoner rock festivals… Do you feel like you relate a little bit to this scene in some way?

Parker: I don't think we really fit in this scene, we have more in common with the old music scene. We're doing our own spin on it, even if we don't really fit into that. Too heavy for the new psychedelia, and we're not stoner rock either.
Paul: Personally, I've been told we're stoner rock… But we're not at all. We smoke weed (laughs), but we're a little bit too fast. I like being called heavy psychedelic blues, I like that title.

There's a noticeable fringe of the rock scene in Sweden that leans towards the real retro side of rock'n'roll, like you do. How does it speak to you?

Paul: I think we're even different from those bands. It is more like Swedish folk.

Parker, you've been compared a LOT to Jimi Hendrix, because you play guitar like no one else. Well ok, actually, I can't find a better guitarist among our generation. Oh God, I think I just lost my question! How do you feel about that?


Parker: (laughs) I don't know, we do what we love. That's rad, getting compared to people we love and we're inspired by.

Speaking of that, what are the musicians or bands that inspire you?

Parker: Peter Green changed me as a guitar player. When I heard that guy playing, I wanted to be as good as I possibly could, try to sound like him. Well, maybe not exactly like him, but…
Anthony: …Playing with more feeling and just going all over the place and trying to chill out. That's what we want to do.

This is exactly how your music makes me feel. It takes you to the guts, it's not about being the best technicians, it's about feeling it deeply.

Paul: Yeah, we like to play off each other, we all watch each other, trying to have a good time. We don't play like robots.
Parker: Every night depends on every little thing, I guess.
Paul: We all love to jam live. Even when we're not on stage, if we're at home, we jam a lot more, incorporating some more jamming. I think it has to do what we listen to as well… I'm not going to tell you what it is! (laughs) So many influences!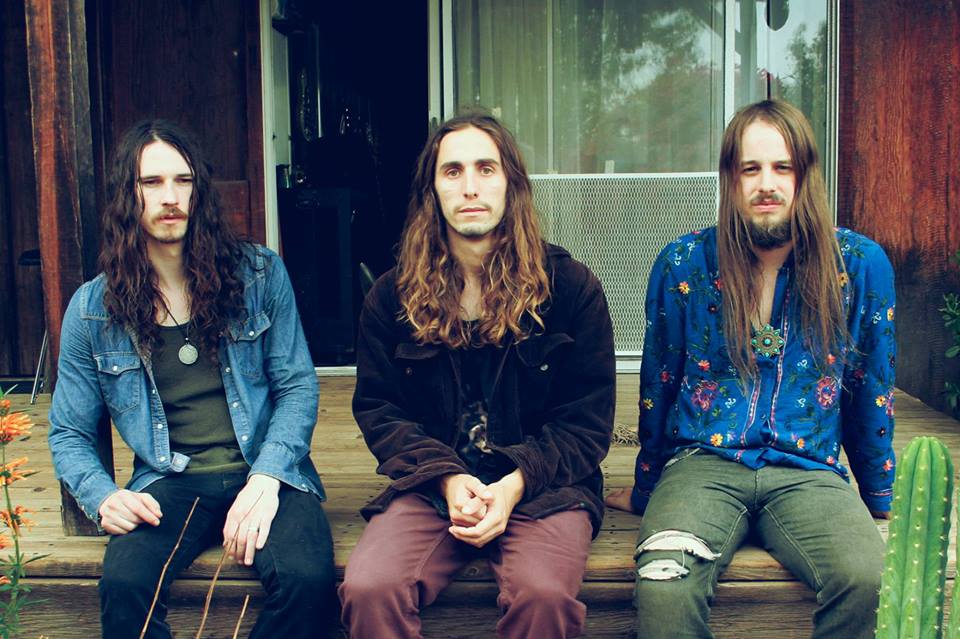 Do you have a specific songwriting process when it comes to hitting the studio?
Parker: Most of the time, it's already structured out and ready to go when we get in there.
As American musicians who have toured many times here, what is your vision of the European rock scene at the moment?
Paul: It's just more rock'n'roll in Europe than in America, it's all mashed together here, whereas in America it's more about individual scenes.
More hospitable?
Anthony: We really appreciate it, in rock'n'roll in general. A lot of happy people!
Parker: Especially in France and Portugal where we toured six times, that's where people are really excited when we come. Here we're still kind of new.
Now it's the self-promo slot. Tell us anything we need to know about your ongoing projects and stuff.
Parker: We're planning to go and make a new album really soon, hopefully it will be out next time we come back… Next spring, hopefully.
FIND RADIO MOSCOW ON THEIR OFFICIAL WEBSITE AND FACEBOOK
Last modified: 11 February 2015