The Seattle grunge movement of the '90s has offered to the world a handful of very talented and charismatic frontmen: Kurt Cobain being the most praised of all, but also Chris Cornell, Andrew Wood, Layne Staley or Buzz Osborne… They all were genius writers, born showmen, but also very impressive singers. Among them, EDDIE VEDDER, the leader of PEARL JAM for 22 years now, is one of the greatest voices the rock world has ever known. And ode to love, ode to Eddie…
1. EDDIE VEDDER – feel free to disagree with me – simply owns the most beautiful voice that has ever resounded in Seattle. A deeply warm and husky voice, a breathtaking vocal power and an ability to sing very well under any circumstances (which used to be pretty rare among grungers): it's pretty clear, beyond being merely technically great, Eddie Vedder's voice is a GIFT.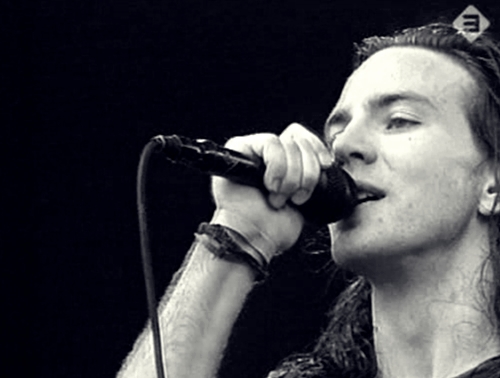 2. No one can compete with Eddie's vibrato. As soon as he takes the mic, he blasts a tidal wave of emotions that strongly moves the audience. His tormented soul dwells in his singing in such a wonderful way, that you can't stop shivering while listening to him. I just need ONE video to convert all of you guys to the cult:
3. Actually if you just take a look at his facial expressions while he performs, you'll easily realize that he's a fucking genuine performer who thinks and feels every single word and line of his songs. Emotion, E.M.O.T.I.O.N…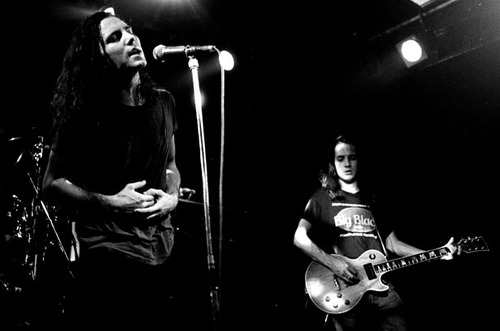 4. Nuts? Wild? Hyperactive? There was a time when Eddie used to make superhuman jumps on stage, but most of all, something he was particularly fond of was STUNTING. Some of these crazy stunts could have costed him an arm, or even both arms and legs. I mean, he tried everything from accidentally falling from his stool during MTV's Unplugged session to climbing a stage's rafter like a monkey… The word "ALIVE" has never been so meaningful.
5. Besides being extremely talented, one can't deny that Mr Vedder is a gorgeous man. It's not about the typical "rockstar crush" an what not, because whether you're a dude or a girl, you'll have to admit that Eddie is a small but extra fine specimen of a man, and most importantly: he's a beautiful human being. When outer and inner beauty meet.
6. Eddie was a shy guy who managed to come out of his shell and exorcise his demons – as well as ours – through music. Truly humble, sincere and human, he doesn't seem to be the kind of dude who likes to attend talk shows and carry on about it. But if it has to happen, he does it the gentleman's way.
7. Besides being a longtime surfer, Eddie Vedder has regularly campaigned for environmental protection and the defense of Human Rights, as the liberal tree-hugger he is. Indeed, he's a politically and socially aware musician, such as Bruce "The Boss" Springsteen or even Sean Penn, and many PEARL JAM songs are a sure sign of his commitment.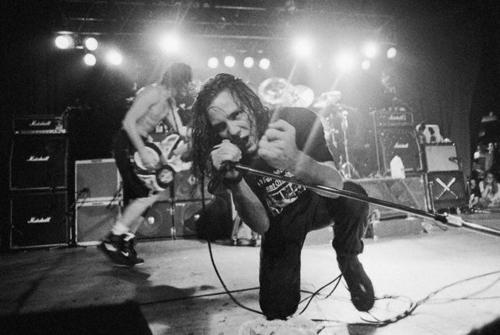 8. If there's something Eddie should be proud of, it's his work on the soundtrack of one of the most thrilling and cool movies of the 00's : "Into The Wild". Emile Hirsch : kickass actor. Eddie Vedder : kickass songwriter.
9. It might sound a bit secondary but hey, he was part of TEMPLE OF THE DOG's history along with Pearl Jam members and… Chris Cornell (who's a very close friend of him). Can something be any cooler than that?
10. Eddie Vedder will forever remain one of Seattle's rock scene pillars. He's never stopped rocking in the free world with Pearl Jam, and still has a lot of magic and beautiful things to share with us. We love you Eddie…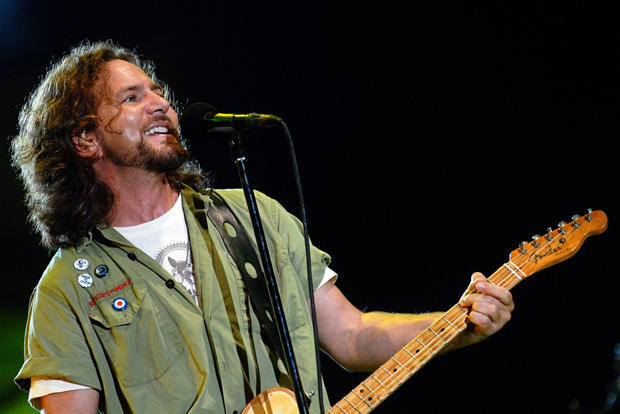 Last modified: 21 November 2016