Given the band name, artwork and associated label, you think you'd know what to expect from this new DEADLY VIPERS album: a ton of fuzz dripping from your earholes. This is true, but there is more than that. And we hope you're ready for it.
Although "Low City Drone" is only their second full-length in ten years of career, I'm glad that they took the time to find the right formula in terms of collaborators and songwriting. I must admit that our expectations were rather low because anytime it comes to the French underground scene, we suffer from an inferiority complex to any band from across our borders. But we were wrong this time around. The Deadly Vipers Assassination Squad has trained hard to annihilate any competition thanks to sledgehammer riffs and songwriting as lethal as Black Mamba attacks.
From now on, competitors within the French stoner scene are no more. There weren't any proper stoner bands either, to be fair. Yet Deadly Vipers are there pulling out all the stops, they're taking back the torch that was left in the Mojave desert and coming to plant the sacred flag in the southeast of France, where warmth and drought are already part of the folklore.
Through contributions in various bands, the four members now master their craft perfectly, and as faithful heirs to the aforementioned stoner rock legacy, they inject hints of psychedelia, thunderous riffs and deadly drumming in "Low City Drone", while laying vocals that subtly blend in and highlight lyrics inspired by a crazy world going up in flames. While stoner rock lyrics usually tend to be pretty light-hearted, this is not the case here. Deadly Vipers chose to evoke a societal tipping point and draw inspiration from science-fiction literature, depicting the flaws of Humanity rather than an idealized future. Despite the gravity of the topic, there is no fatalism, but rather a will to fight their way through the mess and to bring the positive out of it.
Who would have thought that the best desert rock album this year — one masterful release that is meant to break necks — would come from France? After Palm Desert, here comes Cabestany Fuzz City.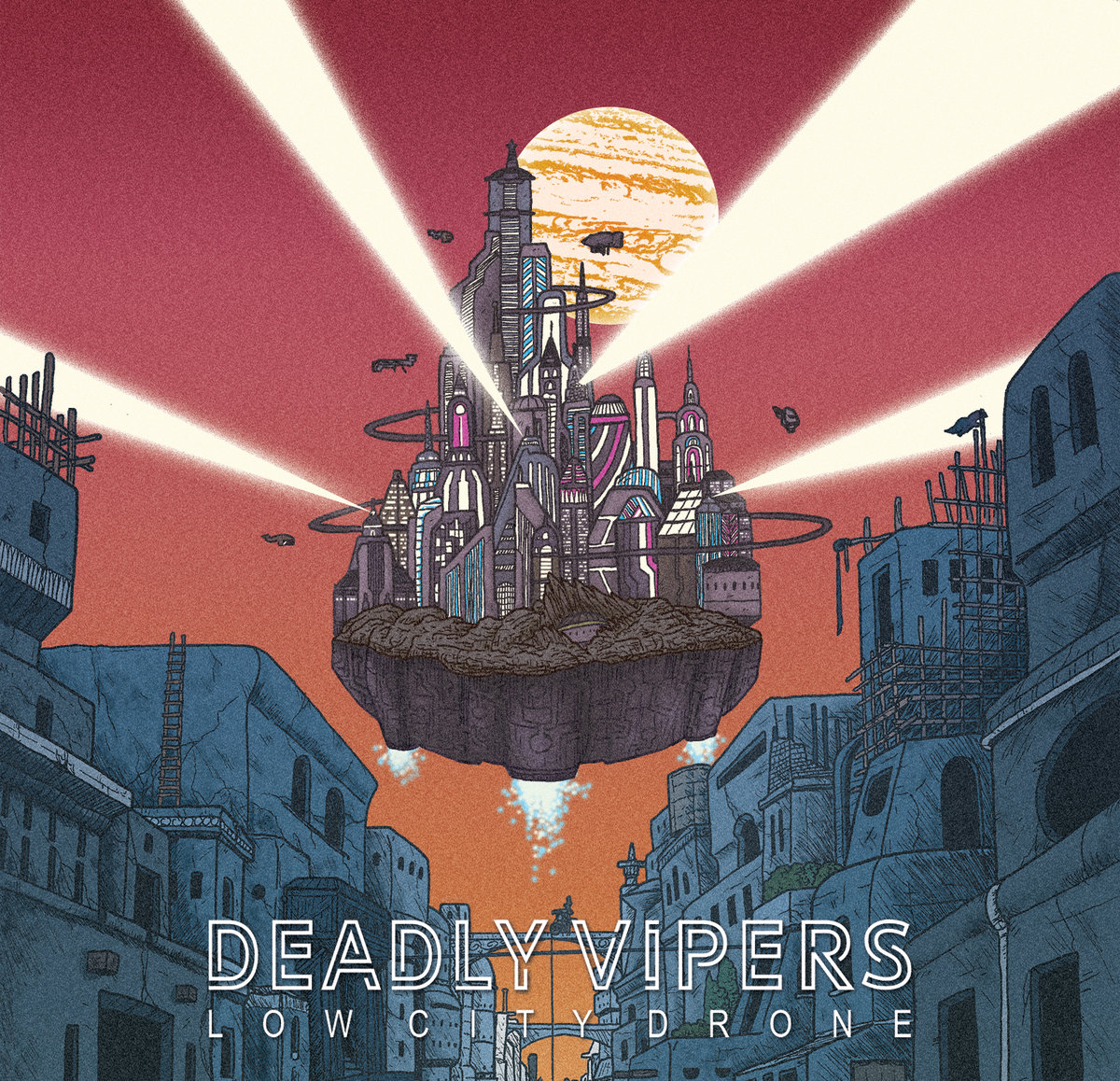 Last modified: 28 November 2022