Appearances can be deceiving. As I was busy waiting for live shows to resume last June, I had somewhat missed out on the summer releases ahead of us. Among them, Lord Elephant didn't stir my interest, between their monicker coming straight from the Stoner Band Name Generator and an evocative yet highly conventional album title, we could swear we were already reading between the line of their music without even listening.
"Yet another repetitive and monolithic outing for potheads that gets me bored just by reading the tracklist…" Add a fully instrumental record to this masochistic-sounding introduction, and we were that close to file the album under the "cosmic lethargy" section. Well, you should never judge a book by its cover.
These Italians have a lot up their sleeve. Upon the first listening, obvious references come to mind: "Ah, yes! It makes me think of…." or "not bad at all, where the hell have I heard that before?" And as curious as it may seem, despite the constant feeling of reminiscence, it is impossible to actually compare Lord Elephant to anything known so far. And for a first effort, that's a prodigiously good sign. Proof that these pachyderms have already a sound of their own. Formed in 2016, the trio obviously took its time to polish this absolute treasure of hypnotic heaviness, a perfect friction point between Wo Fat's bluesy riffage, Belzebong's smoked out doom and Earthless' star-coveting swerves.
"Cosmic Awakening" opens up on the entire psychedelic spectrum: it's totally hypnotic with a hazy and filthy atmosphere, and fury literally arises from that overwhelming heaviness. The two-part title track encapsulates this description perfectly, when liquid and ghostly riffs give way to forceful and bluesy solar eruptions, irradiating everything in their path. Exceptional.
One might think that Lord Elephant's strength can also be a weakness: an instrumental-only songwriting whose swirling riffs could get tiresome over time. But Lord Elephant got skills. Far from betting on the length or repetitiveness of their riffs, Lord Elephant chose to be unpredictable and follow their instinct. It's quite amazing to see how they lead us around by the nose, without letting us guess where they're taking us… It's even more amazing on such concise tracks, as they really keep the tension and dynamics alive all throughout. You'll stay on the lookout for a change of tempo or a rhythmic curiosity whereas, without realizing it, you're already on a flying carpet inside the asteroid belt.
Such know-how in genre-blending and intuitive taste for the unknown: here's yet another doom band who knew how to borrow from the (best of) jazz to slap us with the ways and means. For a first effort, these guys did not choose the easy way. Despite of the absence of vocals, "Cosmic Awakening" gives a solid Heavy Rock masterclass with its tense rhythms and interstellar guitars. Now we wonder how Lord Elephant will manage to do even better on the next one. We want more! Merciless.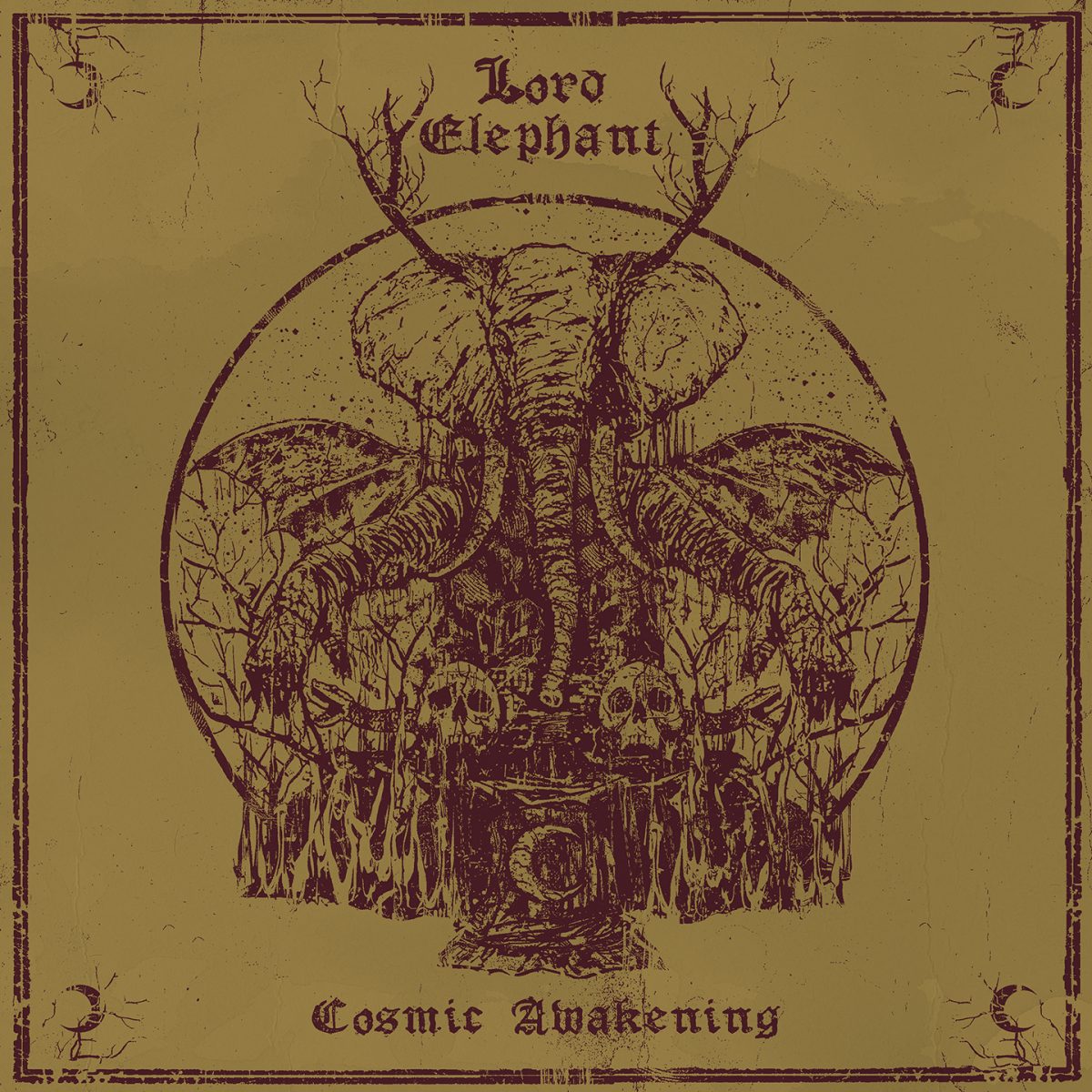 Last modified: 6 August 2022