With their sophomore album "Scarlet", ROSY FINCH display an impressive evolution since their previous stoner releases, and after an important lineup change. Who thought that a Spanish band would bring back the Riot Grrrl spirit twenty-five years after its genesis, by unleashing a salvo as devastating as a blind bombing?
Yet, this album couldn't be more topical: domestic violence, fear, pandemics, our violent society, angst are the main themes of these ten bangers the trio have crafted with their guts. Speaking of, the symbol of blood is omnipresent here, reminding us how decaying and violent humans can be, and how easily blood gets poured these days.
Don't get me wrong, this album is not discharging brutality or hemoglobin unnecessarily. "Scarlet" (scars-left ?) is a schizophrenic in the form of a succubus who's charming us with her melodic and ethereal voice à la Queen Adreena, coaxing us before her violent personality strikes us, a raving lunacy that only L7 still manage to display from time to time. In the end, we are bewitched and she won't let go of us until our neck gets crushed.
Rosy Finch never pays tribute to their influences openly, it would be too simple and pointless. The energy and rage exuding from this album are worthy of a chimera with a Black Tusk head and Dead Kennedys body, and mostly help building the Mireia Porto-fronted trio's multiple personality. The sound is hefty, fuzzy and perfectly balanced between riffs and drums, while vocals switch from an emotion to another depending on the song's pace or heaviness. The result is all the more terrific as there is no time out here, no space for breathing, even the slower tracks build a tension that keep the listener on tenterhooks.
As soon as the band will be able to support "Scarlet" on stage, no doubt they will set the crowds on fire while leaving their fire-driven mark (of blood?), a true wargasm that makes is the soundtrack for the pre-apocalypse we're all living right now.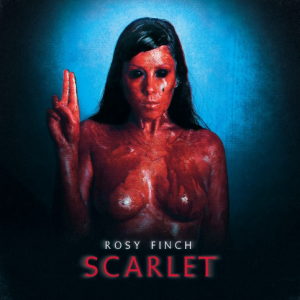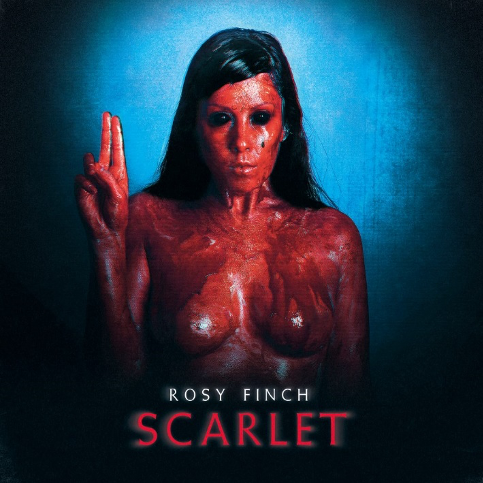 ARTIST: Rosy Finch
ALBUM: « Scarlet »
RELEASED: 6 March 2020
LABEL : Lay Bare Recordings (world) Spinda Records (Spain)
GENRE : Sludge riot grrrl
MORE : Facebook / Bandcamp / Lay Bare Recordings / Spinda Records
Last modified: 27 March 2020