Finland's DÖ recently delivered their sophomore album 'Astral Death Cult', a real sludge doom statement that is hard to weigh in on… unless you're unafraid of instantly vanishing into uncharted territories.
DÖ finally show who they really are after hiding their songwriting skills for five years and numerous EP that, if they were openly straightforward, sounded too formulaic to actually ripple through the scene efficiently. In the early days, DÖ had a lot in common with fellow Finnish accomplices Demonic Death Judge, who forebode hints of the change to come through a filthy, groove-laden blend of sludge and black metal. It's anything but a coincidence if DÖ have embraced the recipe for this new record.
The astrologic and astronomic influences should have been clear enough: I should have bewared of these guys. Their bewitching melodies and tribal rhythms instantly resounded with my inner self, like a virus altering its host's DNA to turn it into a new, advanced specie. I feel like sliding into a gaseous ocean right before letting go, opening myself to new ways of listening to those majestic sounds — and unearthing the truth despite the fact they kept hiding under a well thought-out, cliché-laden cover in Finland, motherland of extreme music.
Now I can scream the truth to the world. DÖ are neither Finnish nor even human: they are spokesmen for a new specie that came all the way from space to us — thanks to the indications left on space probes by illustrious spaceman Carl Sagan — to offer a new way of blending the finest heavy music against a background of cosmic trip. 'Astral Death Cult' fuses the filth and insanity of sludge, the aggressive incantations of black/death metal on top of a progressive groove. All the elements arising from this astral big bang bring new life, a compelling and previously unheard sound, with such firepower that no soul can resist.
Don't be afraid to give way to DÖ. They came for our good, even if it means forcing the truth into our brains: 'Astral Death Cult' is the best album released in 2019. Any other statement may be a lie or manipulation, and you may regret believing the latter.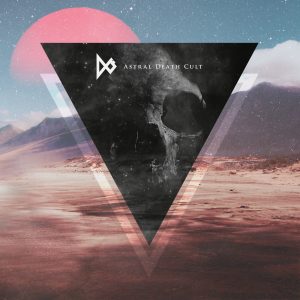 ARTIST: DÖ
ALBUM: 'Astral Death Cult'
LABEL: Lay Bare Recordings
RELEASED: 20th September 2019
GENRE: Sludge / doom metal
More: Facebook / Bandcamp / Black Bow Records
Last modified: 22 October 2019