After they completely destroyed Hellfest for the second time, we had the chance to sit down with Germany's finest blackened punk firestarters and absolute tour beasts

MANTAR

. Don't mind the skull-crushing riffs and deathly hooks these two deliver on a daily basis, because we went totally off the beaten track with Hanno and Erinc and discussed ABBA worship, shit beer and scaring Japanese fans, among other delightful things.
Your music is utterly dark and brutal. How weird is it to be playing at Hellfest, in broad daylight, in front of such merry people?
Hanno (guitar & vocals): People are like that at most festivals. This is why I don't spend time on the camp site, I don't like to spend time around people in general. I'm on stage and afterwards, I drive home. I don't wear funny cowboy hats, Jägermeister shirts, do shots and shit like that, in general I don't like music festivals.
Do you like music at all?
Hanno: It depends. I like not listening to music from time to time.
Erinc (drums): We don't listen to any music while driving around with the van.
Hanno: Yeah, we are the most boring tour party ever. Everybody's staring at the window without talking.
You're saving the energy for the show…
Hanno: No, it's just that we don't like each other. (laughs)
"We are the most boring tour party ever."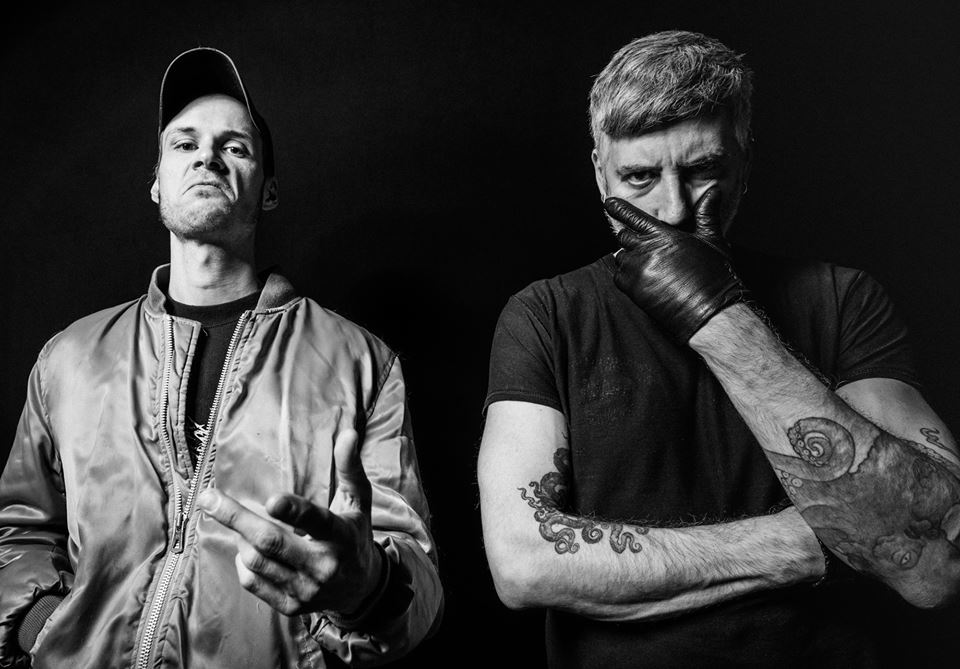 Let's talk about the absence of bass player in Mantar. Everybody knows that two guys can't go that loud. So, how many bass players have you terminated after show?
Hanno: The bass player? He's actually behind the curtain, he also plays drums and does vocals. Actually, we're only on stage because we are very fucking good-looking guys.
In a previous interview, you described Mantar as a "pop band in a metal body".
Hanno: We like to write catchy music and play it as hard as possible. We grew up with pop music, Erinc is a big sucker for Sisters Of Mercy and I grew up on classic rock, so it's all about the hook, the melody… but it can be sinister, evil and brutal. I like to feel a song. If you can't get to the point within two or three minutes, then you missed it. I like ABBA, they're one of my favorite bands, no kidding.
Funny you mention ABBA, because during the show I was thinking 'man, Mantar really have that disco feeling at times.' You know, the catchiness.
Hanno: You know, with only a guitar, drums and that bass player (he grins), the only thing you can rely on is a good beat and a catchy riff. Like rock'n'roll bands, unfortunately.
What's the worst comparison you've heard or read about your music?
Hanno: I don't read reviews. I don't mean that from an arrogant point of view, but they just make me upset. Sometimes it's nice to read a nice review by accident. And thank god, for the three records, most reviews were very kind. Honestly, it's just one person talking about a record. You talk to the next person and they have a completely different opinion. But you learn very fast to not take it seriously. If someone comes here in private and tell me 'I don't like your band', I don't give a fuck. But if someone tries to insult me and say 'your music is shit, you're bad musicians', I would get upset because they should walk a mile in our shoes. Make a better band and then we talk! But yeah, once we got described as 'a mixture between Asphyx and Killing Joke' and I took that as a compliment. It must be due to the fact that I don't do that typical death metal growl, I yell, it's not the typical metal feel. I think people like that and it contributes to the catchiness.
"We like to write catchy music. We grew up with pop music, so it's all about the hook and melody."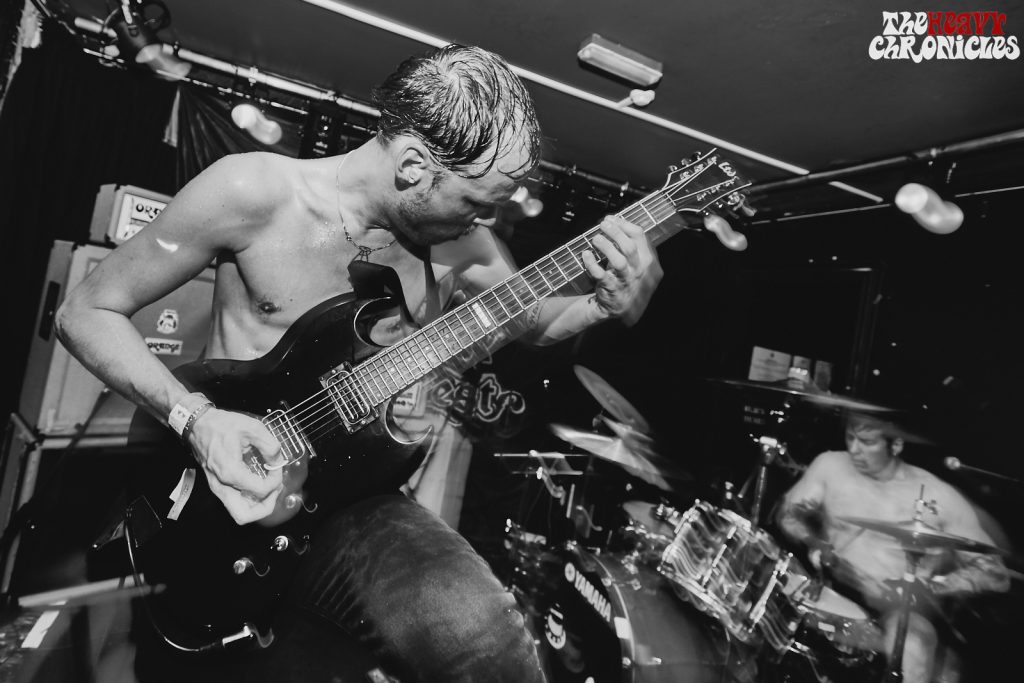 Some people asked what happened to that eagle statue you used to have on stage.
Erinc: The eagle lost one wing.
Hanno: Some motherfucker broke it. We don't take it anymore because we love it. It has one broken wing and you know, eagle's gotta fly. We pray to the eagle before we go on stage, it's a god, you know.
What's the worst beer you drank at a show?
Hanno: It was in Switzerland. But we're not spoiled, so as long as it's free, we drink. It tasted like you kiss a dead homeless person. It's the most sold beer in entire Germany. Here's about the Germans' tastes. (laughs)
Erinc: There was this beer in Japan that is not beer. It tastes like alcohol, but it's a soda.
Hanno: Erinc usually drinks strawberry beer mixtures, stuff like that. He's really fucked up, he's like a thirteen year old girl on vacation. And I drink the fake beer. They have weird stuff there. Like weird porn.
Erinc: Bike porn.
Hanno: Yeah, 'girls on bicycles' fetish. They weren't even nude. I'm not kinky enough to understand. Obviously, I'm not that much of a sexual person to understand a certain kink. Do you have a bike? (laughs)
"In Japan, the crowd looked scared.
Which is great, because it fuels our fire."
How are Mantar's Japanese fans?
Erinc: Very respectful.
Hanno: After the show they were coming with presents, shaking hands, taking pictures. But during the show, they looked like they were scared. Which is great, because it fuels our fire. It would have been even better if they were crying out of fear and shame. It's a Japanese thing. That, and bicycles. But we'd like to go there again. We've been all over the world several times over the past years, and we slowly but clearly started to hate flying. Driving is fine but flying is just crazy.
When will we see you in France again?
Hanno: We play Eurockéennes in Belfort soon. It's where the pop act goes, it's where we belong! (laughs) We will only play ABBA stuff there. You should come by! It's fun when you have the chance to see bands you could never afford like Weezer, even in here! I was really bummed out, because I'm a big fan of Manowar and they cancelled. Fuck them, motherfuckers!
Last but not least, what's your musical guilty pleasure?
Hanno: I'm not ashamed but I really adore Roxette, the Swedish rock band.
Erinc: Ace Of base.
Thank you for your time guys, hope to see again soon!
Both: Our pleasure!
New album "The Modern Art Of Setting Ablaze" is still out on Nuclear Blast Records.
Last modified: 17 July 2019