PR reps, I demand your attention. When will you stop referring to Cantrell and Staley each time a band lays stirring vocal harmonies on top of heavy riffs? We'd almost come to the conclusion that no such thing has been heard since the Seattle Big Four. Anyway, HIGH PRIEST hail from Chicago and their debut EP "Sanctum" strives to deliver a fresh brand of doomy and crooning-infused heavy metal. This review is guaranteed 100% Alice In Chains-free.
It seems that inspiration struck Dan Polak and John Regan after an Electric Wizard gig, leading them to form HIGH PRIEST. Although they might have used the Stoner Rock Band Name Generator® to pick their monicker, the Wizard comparison stops here. For the band actually take their cue from NWOBHM, offering a classy four-track drenched in a massive yet not lumbering, melancholic yet dynamic, sharp yet intense, and above all thing: passionately vertiginous.
Without a doubt, vocalist Justin Pence can intertwine hope and despair without sounding too dramatic. His vocals can be thrilling without going all tearjerker. Epic riff keep coming thick and fast, yet he rightfully find his own comfy place in the mix. Better: he's the one calling the shots, keeping a tight rein on his rhythm section and setting each track's tone.
Throughout four tracks, HIGH PRIEST rejuvenate classic doom fundamentals while keeping it classy. They add a modern feel, the same way bands like Pallbearer do. Melodies can feel slightly redundant at times, chalk it up to the fact it's only a debut. I may not be the biggest fan of all things classic heavy, yet these high priests pay such a fancy tribute that it promises some great stuff for the releases to come.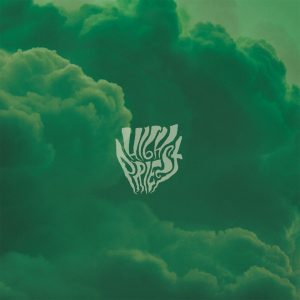 ARTIST: HIGH PRIEST
ALBUM: "Sanctum" EP
RELEASED: 19th April 2019
LABEL: Magnetic Eye Records
GENRE: Doom / heavy rock
MORE: Facebook / Bandcamp / Label
Last modified: 13 May 2019